Senior Goldie Helped by Seeing Eye Pup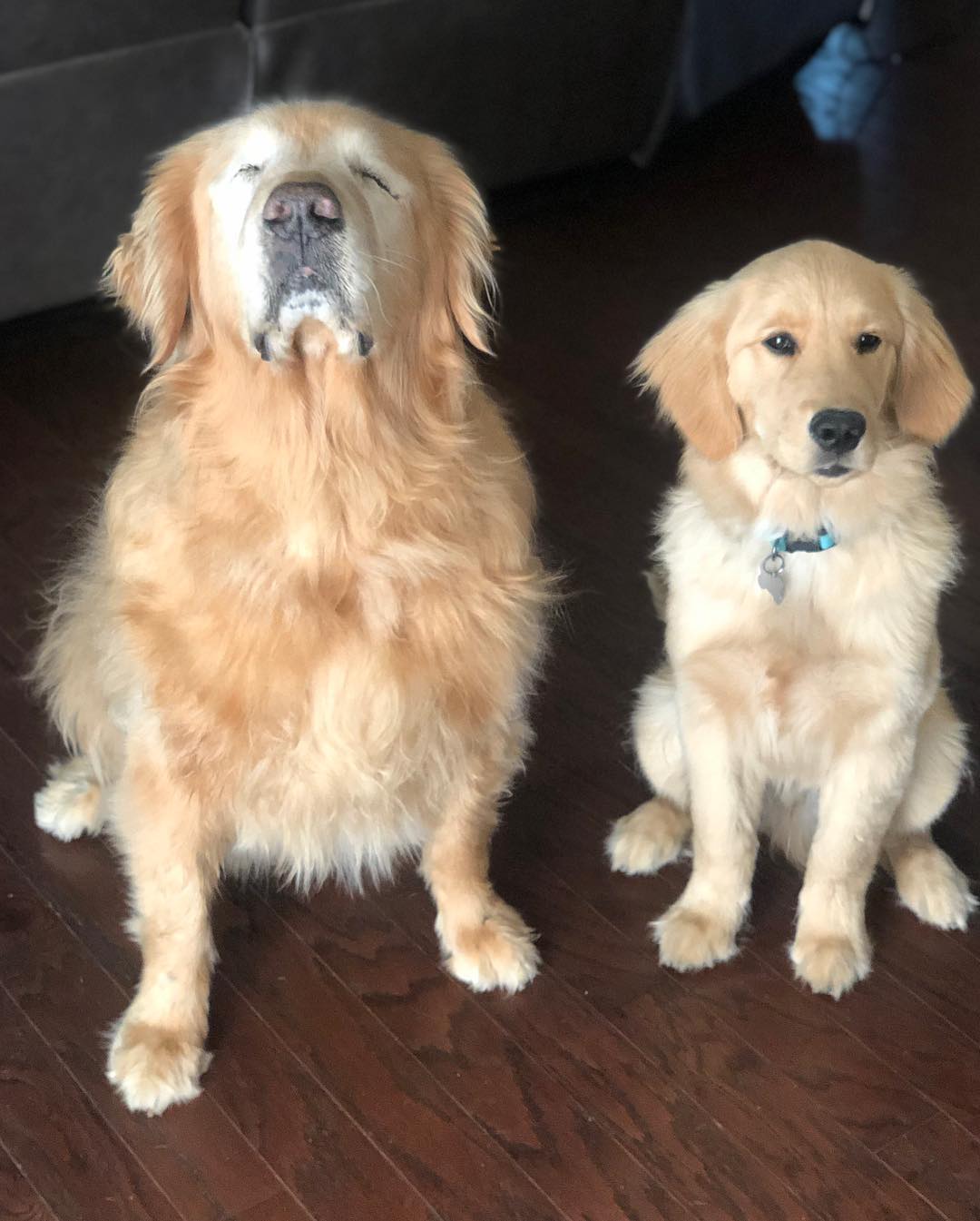 How many adorable, heartwarming posts regarding dogs online does it take to make us crack? It might be this one.
A couple years ago, Charlie the Golden Retriever unfortunately lost his eyes to glaucoma which is a medical issue often attributed to the buildup of pressure inside the eyes. He's a seasoned doggo at 11 years old, and while he no longer has sight, his spirits are high!
That isn't to say his spirits are always that way. With highs come some lows. In an interview with The Dodo, Charlie's human parents Chelsea Stipe and her husband could tell that things were weighing on Charlie. All things considered, Charlie kept well with the adjustment but his humans observed excitement levels dropping and movement starting to slow.
It wasn't until Chelsea and her husband introduced a new member to the family that things started to look up. Enter Maverick the Goldie Pup! They had a hunch that having another furbaby around would make things brighter in an otherwise dark place for Charlie, and boy were they right.
It didn't take long for the two to click. As a matter of fact, Charlie became more enthusiastic, playful, and the two are now inseparable.
What Charlie and Maverick's humans didn't anticipate how much Maverick would be of help.
In The Dodo article, Chelsea shares, "He knows Charlie is different. He'll put toys in front of him. He's very aware, when Charlie starts to move, to be on the lookout for him. When they walk together, Maverick helps keep Charlie in line."
Chelsea also expressed that without Maverick, they were worried they were going to lose their Charlie. Things are better than ever and their family is whole! We know that Maverick wasn't intentionally a seeing eye pup, but he's doing a great heckin job.
You can follow the two on Instagram by clicking here.
*All images are credited to Chelsea Stipe and the two amazing furbabies via their Instagram profile.
Share this post