Review: Harnesses at Work With The Double Handle Dog Leash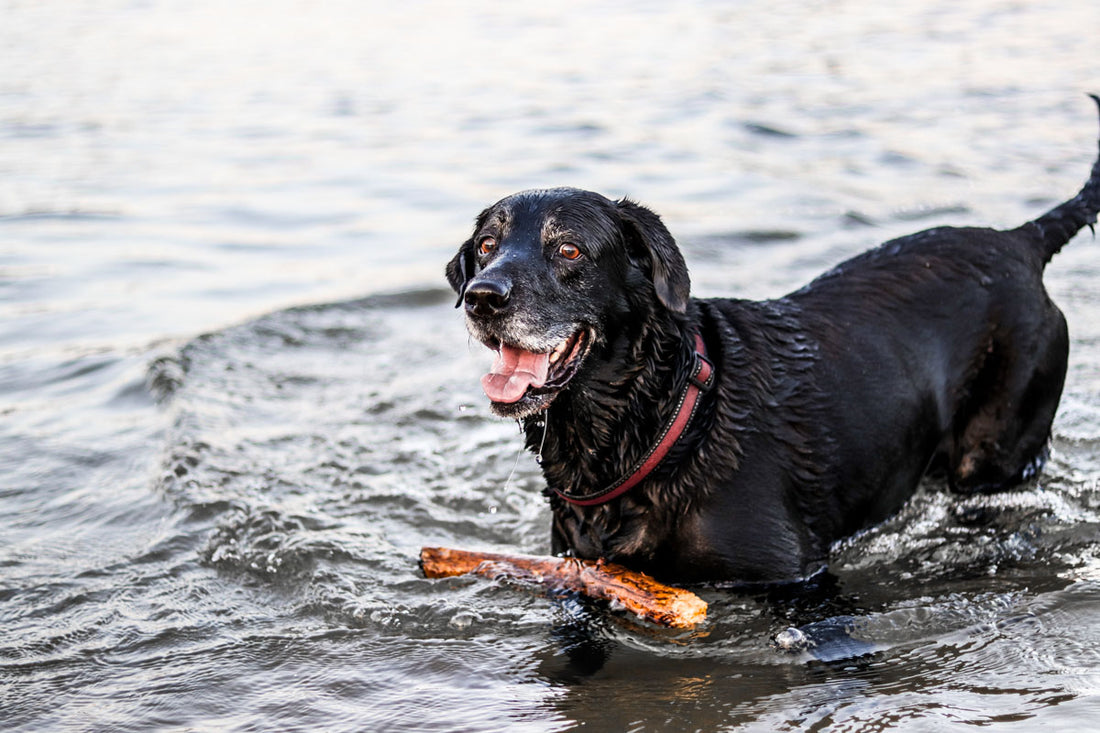 When ordering a Pug Life Harness, any leash will do to pair with the well-loved walking accessory. For those with larger furbabies that have not quite finished their training for walks, you might need some added assistance and that's where the Double Handle Dog Leash comes in.
If you've browsed through our site before, you've probably already seen the Double Handle Dog Leash but registered it as a normal leash. It looks normal, but the features it has makes it extraordinary and the perfect supplementing accessory to doggo owners looking to get walks back on track through patience and training.
The leash has - you guessed it - two handles that are padded. One is at the end of the leash as expected, but the other handle is 1 foot away from the clip. With the length of the leash, your furbaby can continue enjoying the standards of any dog walk like sniffing around or strolling casually all while having the security of knowing control is easily accessible with the two handles at your disposal.
Our team curated some of the best customer submitted reviews for the Pug Life Harness in use with the Double Handle Dog Leash. Take a look at what some of our customers had to say about the product!
Teresa D. - ⭐⭐⭐⭐⭐/5
"The leash is great, heavy duty especially for my dog Fred he likes to chew on leashes and this one is really tough. I like that you have an option wether to keep him close or to let him go a little ahead. Will prolly buy another once he gets bigger and hope that he gets out of this chewing faze."
Jeffrey F. - ⭐⭐⭐⭐⭐/5
"It took a few days (and lots of treats) to convince Oso that the treats tasted better than the leash. Yesterday was the breakthrough, so we took a nice walk in the country. The leash is excellent quality and will probably outlast Oso, though I hope not lol."
Laura B. - ⭐⭐⭐⭐⭐/5
"Love the leash AND the harness! It fits my Corgi perfectly!! The leash is awesome if you have a pulling dog or even if you don't! Top grade materials and high end quality. Will definitely check out more products."
Marci T. - ⭐⭐⭐⭐⭐/5
"I've been pulled by my love bug, Tonka for years now! So much so that I herniated a disc last year. I've tried every harness, every leash.... then I found this gem! I purchased it along with the no pull harness. I use the side ring. I use BOTH handles on the leash and you would think I had a trainer,m. Tonka now walks like a show dog haha :-) I cant thank you guys enough!"
---
Want to see the harness and leash in action together? Check out this video that breaks down the Double Handle Dog Leash and how it can be used on epic walks with your doggo!
If you've been eyeballing the Pug Life Harness but are hesitant to take the leap, we have numerous posts on our blog that dives into the harness further with more spotlight customer reviews! View any of them at the links below.
Pug Life Harness Reviews For Small Dogs
Pug Life Harness Reviews For Big Dogs
Pug Life Harness Reviews For Puppies
Share this post