REVIEW: Best Harnesses For Pretty in Pink Dogs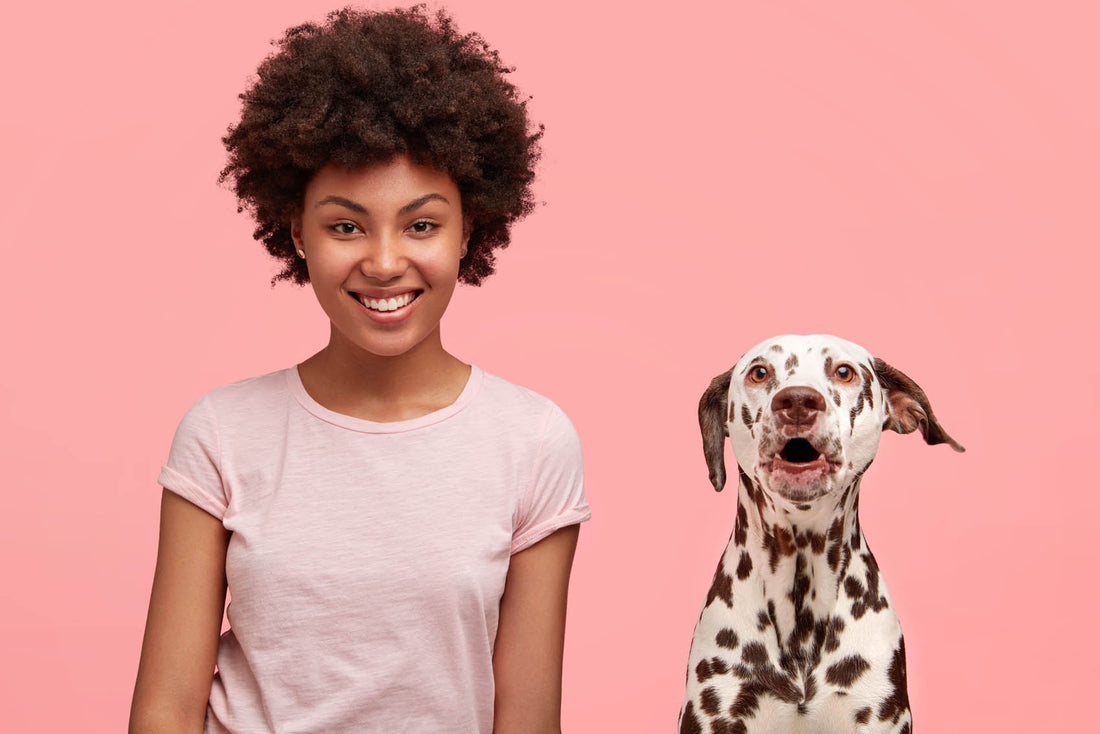 Ready to think pink?
When it comes to Joyride Harness, comfort and efficiency reigns supreme but we all know aesthetic is a major bonus. Every dog has their own personality. Each of our furbabies are unique in their own way and we have some sort of idea as to what matches them as superficial as that may seem to some.
Joyride Harness carefully researches and develops harness products that are not only going to work amazingly on walks for dogs, but have a look that match doggos as they strut their stuff. So we have a range of colors and designs to appeal to dog parents around the globe!
For this roundup of reviews, we zoned in on dog parents who submitted reviews through our site regarding their pink harness purchase. These reviews are submitted by customers directly through our site and can be found in full on this page.
Tracy P. - ⭐⭐⭐⭐⭐/5
Size/Color: M - Rose Red
"At just 16 weeks, our Sophie is the great escape artist. She is also a puller (she tracks everything in our yard). We decided to give this harness a try because the harness we had just wasn't working. Up until last night at doggie training school, she had never gotten out of it, but she did figure it out. I would like to say that I believe this is operator error (not tight enough) and not the harness itself. She is still pulling, but it is easier to control the pull. We love how easy it is to get on her. The other harness [prior to Joyride Harness] was a challenge trying to not get bit while putting her legs through the holes. We were so happy with the durability of it. It is well made! This harness is worth the money. Sophie is 22 lbs and she is in a medium. Thank you for making a great harness!"
Sharon M. - ⭐⭐⭐⭐⭐/5
Size/Color: XL - Pink
"First experience today with using the harness on my new Weimaraner. It fit perfectly and worked very well. It is well made and very attractive. Love it."
Ann Z. - ⭐⭐⭐⭐⭐/5
Size/Color: M - Pink
"Penny loves her walks in her new harness. Walks like a queen."
Josselin P. - ⭐⭐⭐⭐⭐/5
Size/Color: Rose Red
"( meet luna) she's about 4 months old a Siberian Husky. I was looking for a harness for her because she's very strong and a collar didn't work out and I felt as if it was chocking her. I was extremely excited when I got this I'm able to take her out on many walks and runs without her biting her leash as well. If you're reading the reviews this is the one harness you will want it's worth to buy and she loves it! ❤️"
Cher M. - ⭐⭐⭐⭐⭐/5
Size/Color: Pink
"Absolutely Love it!! My overly Happy excited Boxer mix loves to pull until i put this on her. She instantly calms down and relaxers. She doesn't pull and it cuts training time in half!"
These are just a few of our customers' submitted reviews. You can view all submitted reviews by checking out this page. You'll find a healthy combination of honest reviews! We also have more blog posts that round up reviews based on different dog types for your convenience. Additionally, we have a guide post for picking the right harness for your dog.
Want more? Feel free to follow us on Instagram at
@j

oyride

harness
and take a look at more furbaby photos! New to

Joyride

Harness and need some help picking the right size for your doggo? We have a detailed informational blog post that you can check out:
Click Here To View
Share this post