REVIEW: Best Harnesses For Corgis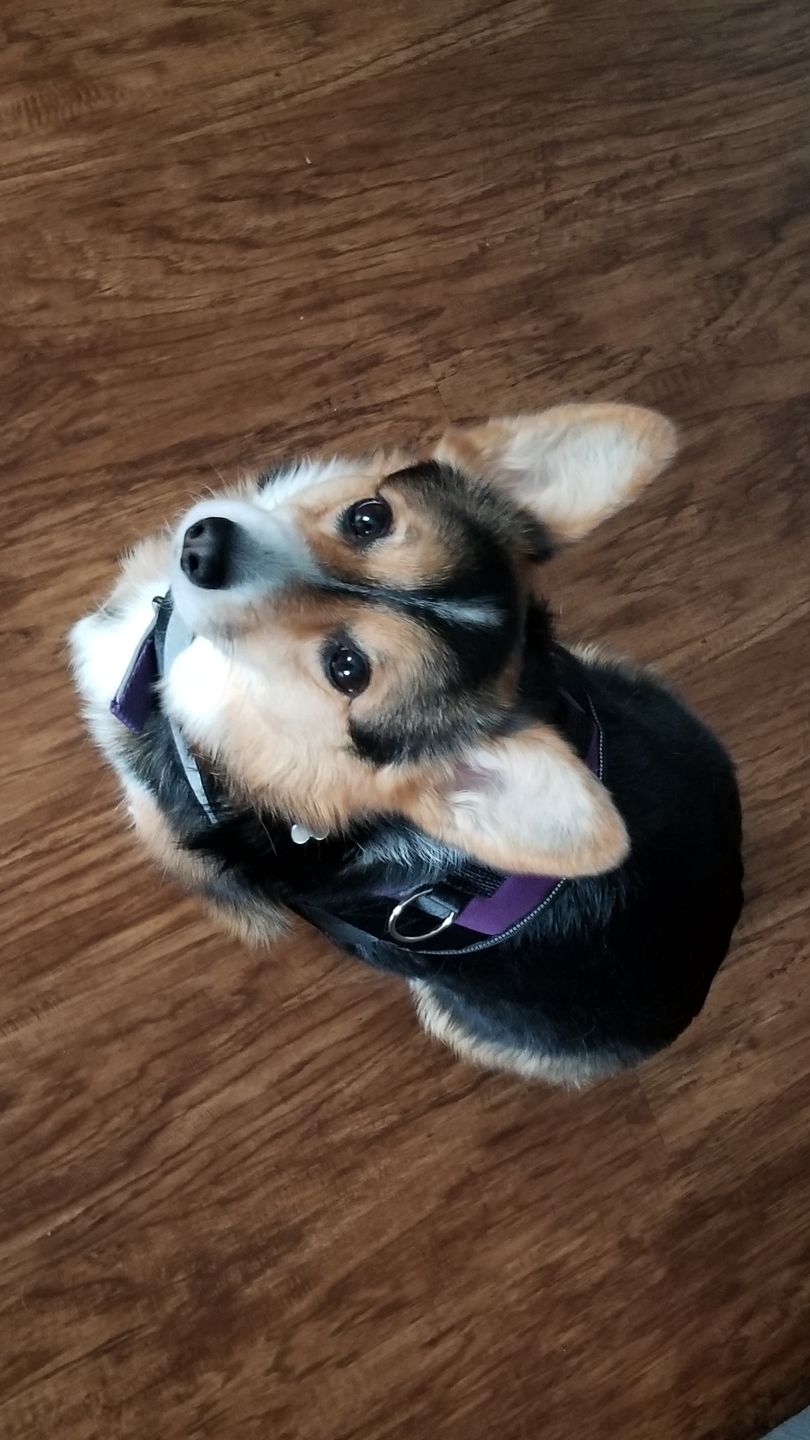 How does one resist looking at corgi photos online? Are there any tips for being captivated by the cuteness of their little legs and their fluffy bums? Eh… maybe not! It's a habit we can't break and we love seeing all the corgi furbaby images coming in.
Since Joyride Harness began, and despite our name, we've been graced on social media with numerous tags to corgi personality profiles as well as countless reviews on our website from corgi parents. The results of the combination are more than we can handle.
More important though, our corgi customership has been pleased with the ease of the Joyride Harness with how easy it is to put on and take off in addition to the walking experience!
For current and prospective corgi parents, we've rounded up some adorable photos for your viewing pleasure and their reviews! Let the adorableness commence!
Gerard R. - ⭐⭐⭐⭐⭐/5
Size: Large
"I have bought this harness for my 1 year old corgi Tess and she loves it easy to put on and take off. So I bought this one for my sons corgi Bonzo who lives in New Orleans. And they love it"
Lawrence C. - ⭐⭐⭐⭐⭐/5
"Just purchased the Star Pink Edition for my Welsh Pembroke Corgi, "Royal Hearts Lady Rufus."  She gets lots of smiles from kids and adults. Yesterday, She fell into a spa and was helped out by means of the handle on the back.  Later, the harness dried out fine, as did Lady Rufus! And the service from JOYRIDE HARNESS has been exceptional!"
Diane M. - ⭐⭐⭐⭐⭐/5
Size: Medium
"Willa LOVES  her joyride harness. She hated every harness we ever put her in and would hide when the harness would come out.  This one is PERFECT and makes walking time fun!!"
Melissa B. - ⭐⭐⭐⭐⭐/5
Size: Medium
"I absolutely love this harness. It's easy to custom the fit and since my dog is small but broad chested that's a huge deal for me. The price was on point and the quality of the harness is amazing. Like you can tell it's quality and durable material."
Keri G. - ⭐⭐⭐⭐⭐/5
Size: Medium
"This harness is great for a corgi! Our pup seems to be really comfortable in it (she doesn't fuss when we put it on her, and she can move so easily in it). It fits perfectly and we haven't had any issues with her slipping out like we had with our last harness."
Cathy Y. - ⭐⭐⭐⭐⭐/5
Size: Medium
"Sadie is so happy with her harness... and so am I! Walking is so much easier"
These are just a few of our customers' submitted reviews. You can view all submitted reviews by checking out this page. You'll find a healthy combination of honest reviews! Want more? Feel free to follow us on Instagram at @joyrideharness and take a look at more furbaby photos! New to Joyride Harness and need some help picking the right size for your doggo? We have a detailed informational blog post that you can check out: Click Here To View
Share this post