REVIEW: Best Harness for Pit Bulls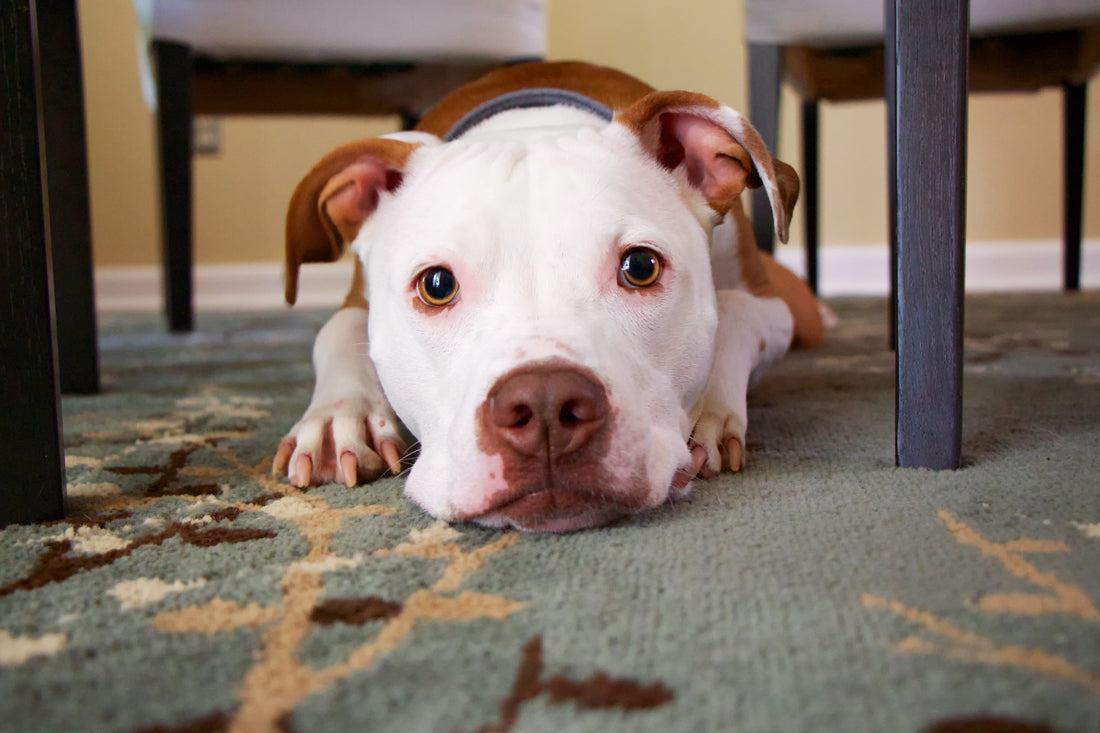 The minds behind Joyride Harness named the company as such because 1) we love pugs and 2) short-nosed breeds like pugs may benefit from harnesses versus collars. This is because short-nosed breeds may experience difficulties breathing when there's applied pressure around the neck, sometimes caused by collars.
But when we went into researching and developing our harness, we wanted to make it accessible to all breeds. Another favorite breed of ours happens to be Pit Bulls. These doggos get a bad rep due to poor care and behaviors exhibited by owners, and they are quite incredible lovebugs if you give them a chance.
For those proud Pit Bull owners, this one is for you! We know you want the best for your fur baby so we've rounded up reviews from Pit Bull (and mix) parents for your reference.
Greg P. - ⭐⭐⭐⭐⭐/5
"My 70 lb unwalkable pitbull now walks like a pro after a few months with his joyride harness. We love it! He looks forward to his walks now and do [so] do I."
Diona W. - ⭐⭐⭐⭐⭐/5
"We have a stocky Pitbull that dislikes going to the vet, she would always wiggle ( if you can believe that!) out of her other harnesses, we would have to pull AND push her to go in the vets room! So exhausting!! We purchased the Joyride Harness and smooth sailing!!! This harness is fantastic! I was skeptical at first but this harness is wonderful! So happy with our purchase!"
Verna D. - ⭐⭐⭐⭐⭐/5
"Koa is a rescued Pitbull pup and he just loves to wear his new  harness. It is so easy to put on and to take off, the bright color makes it easier to see him when he's out running about."
Karen S. - ⭐⭐⭐⭐⭐/5
"I read all the reviews and I had to find out for myself if this harness lived up to all the hype and it does!! I have a pitbull who really doesn't like having thing's put on, this harness is easy on easy off and comfortable enough for her to enjoy staying in it! I love the construction , when she pulls she's not hurting her neck or chest. I actually have two because I first got a solid color but then fell in love with the plaid design. This is the awesome harness you've been looking for..just try it, you'll love it! ❤"
Patricia F. - ⭐⭐⭐⭐⭐/5
"We have a dwarf pitbull mix that has all the muscle of a full pitbull in a compact size. Needless to say, he can pull on a leash like an 80 lb pitbull. I was not able to walk him with a regular leash but with the pug harness it's much easier. It's not perfect but makes it possible for me ( over 60) to walk my fur baby. I tried other harness companies, this one worked the best, fit the best, and doesn't rub on his front legs. Definitely worth a try."
These are just a few of our customers' submitted reviews. You can view all submitted reviews by checking out this page. You'll find a healthy combination of honest reviews! We also have more blog posts that round up reviews based on different dog types for your convenience. Additionally, we have a guide post for picking the right harness for your dog.
Want more? Feel free to follow us on Instagram at @joyrideharness and take a look at more furbaby photos! New to Joyride Harness and need some help picking the right size for your doggo? We have a detailed informational blog post that you can check out: Click Here To View
Share this post