REVIEW: Best Harness For Golden Retrievers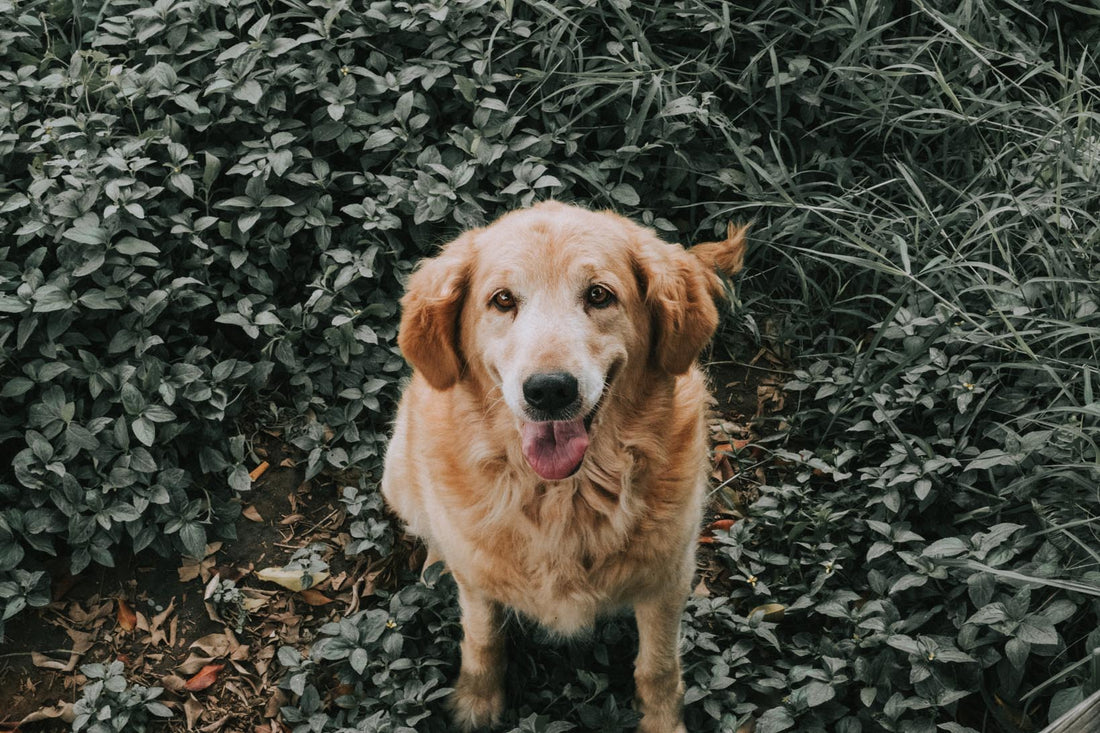 Sugar, spice, and everything nice. You would think that these were the ingredients that created Golden Retrievers! In truth, they have captivating floppy ears, powerful tails that could outwind a windmill, the biggest smiles, and so much energy.
With the delightful characteristic in an adorably big package, sometimes you need the right accessories to accommodate the energy that comes with them. Picture it. You're getting ready for a walk and the sound of a leash sets off your furbaby's excitement and you cannot contain it whatsoever.
You'll need something that's easy to put on and take off. Just take a look at some customer reviews from Golden Retriever parents who use the Joyride Harness! These user generated reviews come from a pool of countless reviews of a wide range that can be viewed on this page.
Cheryl C. - ⭐⭐⭐⭐⭐/5
Size: XL
"Love this.  So easy to put on and for a big puppy, much easier to manage him while he's learning.  Our dog walker was thrilled with it also as soon as she came and took him for a walk."
Curt G. - ⭐⭐⭐⭐⭐/5
Size: XL
"Dogs are comfortable in them unlike other harnesses.  Easy to put on and take off."
Curt G. - ⭐⭐⭐⭐⭐/5
Size: XL
"I absolutely love it....... my golden always pulled now no more pulling and more enjoyable walks"
Virginia M. - ⭐⭐⭐⭐⭐/5
"I bought the original version that had the "training" ring on the wrong side of the harness.  You cannot train a dog to heel on the left when the ring is on the left. I was happy to see that you have added an additional ring.   Sybil is a 10yr old NSDTR and has the energy of a 10month old pup - she went hiking with us at the Wave in Arizona and I got some wonderful pictures of her wearing her harness."
Bea I. - ⭐⭐⭐⭐⭐/5
"We are very pleased with this harness.  It is sturdy and well made. And best of all, Jake seems very comfortable wearing it!  So glad I bought it!"
If that's not convincing enough, one of our favorite Instagram dog personalities known as Tucker is a big fan of Joyride Harness. So much he even dragged his own dog momma out of bed for a walk to try the harness out. It worked out splendidly for him and his dog momma! Check out this video to see for yourself!
You don't have to have a Pug or a Golden Retriever to enjoy the Joyride Harness. That's for sure! So if this post doesn't apply to you, maybe check out a few of our other curated review posts.
Want more? Feel free to follow us on Instagram at @joyrideharness and take a look at more furbaby photos! New to Joyride Harness and need some help picking the right size for your doggo? We have a detailed informational blog post that you can check out: Click Here To View
Share this post