REVIEW: Best Harness For Chihuahuas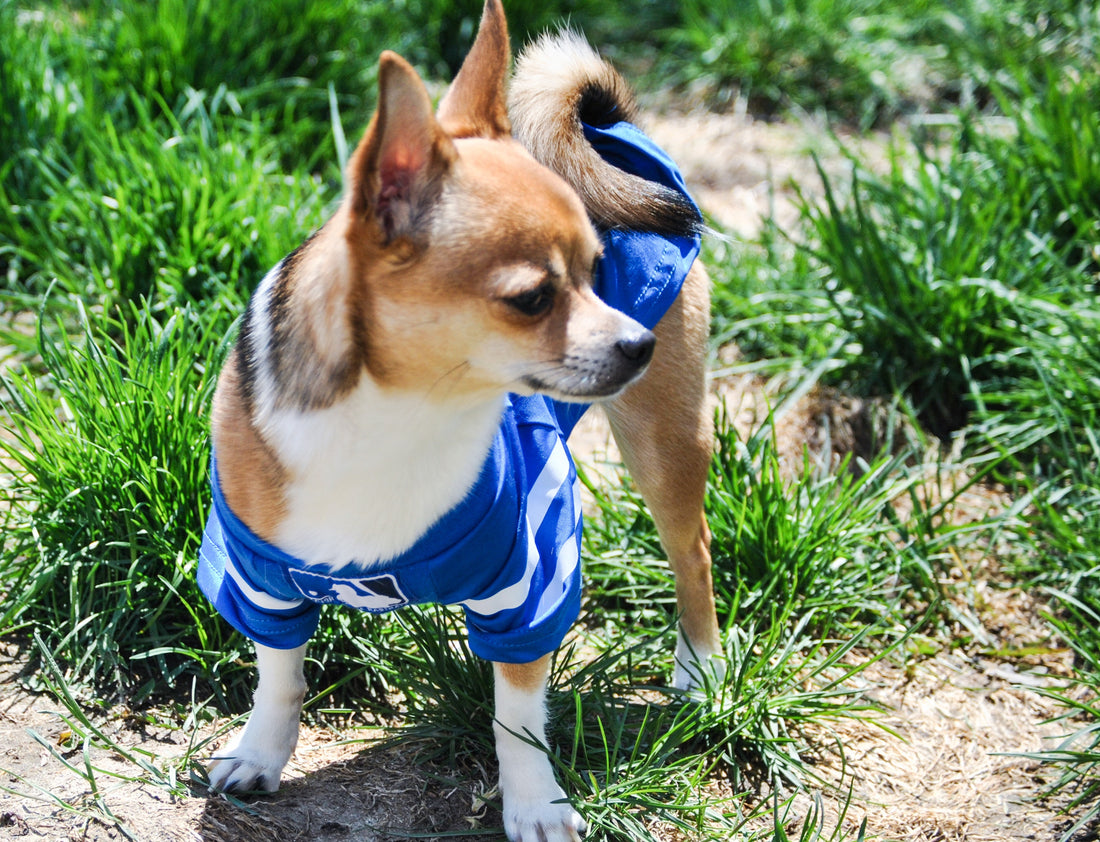 May 14th is National Chihuahua Appreciation Day (NCAD)! Now, this isn't a government official holiday or recognized on calendars you may have picked up at your local mall, but it's an internet sparked holiday that we're down to support. We expect to see all the cute chihuahua photos and memes that day. Take note!
These little furbabies house so much energy and a range of personalities is met with each chihuahua. Regardless of the differences we see in chihuahuas, their dog parents come to us to see if the Joyride Harness will work for their furbaby.
While we do have a recommended minimum girth and weight of 5 lbs for harness use, the harness seems to work out for a number of chihuahua parents. We rounded up some reviews from these doggo parents from submissions that come in to our site. Based on the few we rounded up, chihuahuas are comfortably owning their Joyride Harness in a size small or extra small. Take a look!
Alison T. - ⭐⭐⭐⭐⭐/5
Size: S
"I tell everybody about Joyride! Just today my veterinarian said he sees lots of them and everyone loves them. We have a long hair chihuahua and they can have throat issues - the Joyride harness is perfect because it doesn't pull or choke Wilbur's little throat.  It's sturdy, and SO easy to use on those cold mornings when you don't want to be fussing around getting ready. Not to mention the customer service at Joyride is off the charts excellent. Highly recommend!!"
Scott C. - ⭐⭐⭐⭐⭐/5
Size: XS
"The XS was a little tight on the girth, so I bought an extension and now it is a perfect fit.  This harness is easy to put on and to attach to a leash."
James F. - ⭐⭐⭐⭐⭐/5
"Awesome harness and was a perfect fit for my Chihuahua! Easy to use and put on my boy!"
Kathleen M. - ⭐⭐⭐⭐⭐/5
Size: S
"Minnie is a squiggly l2 pound 4 year old Chihuahua mix rescue! She is the sweetest little girl who loves to cuddle, play and live and be loved.  But she is squiggly & this harness makes life easier!"
Debra S. - ⭐⭐⭐⭐⭐/5
Size: S
"LOVE this harness.  We are both happier on our walks.  I highly recommend this company."
These are just a few of our customers' submitted reviews. You can view all submitted reviews by checking out this page. You'll find a healthy combination of honest reviews! We also have more blog posts that round up reviews based on different dog types for your convenience.
Want more? Feel free to follow us on Instagram at @joyrideharness and take a look at more furbaby photos! New to Joyride Harness and need some help picking the right size for your doggo? We have a detailed informational blog post that you can check out: Click Here To View
Share this post