REVIEW: Best Dog Harness For Poodles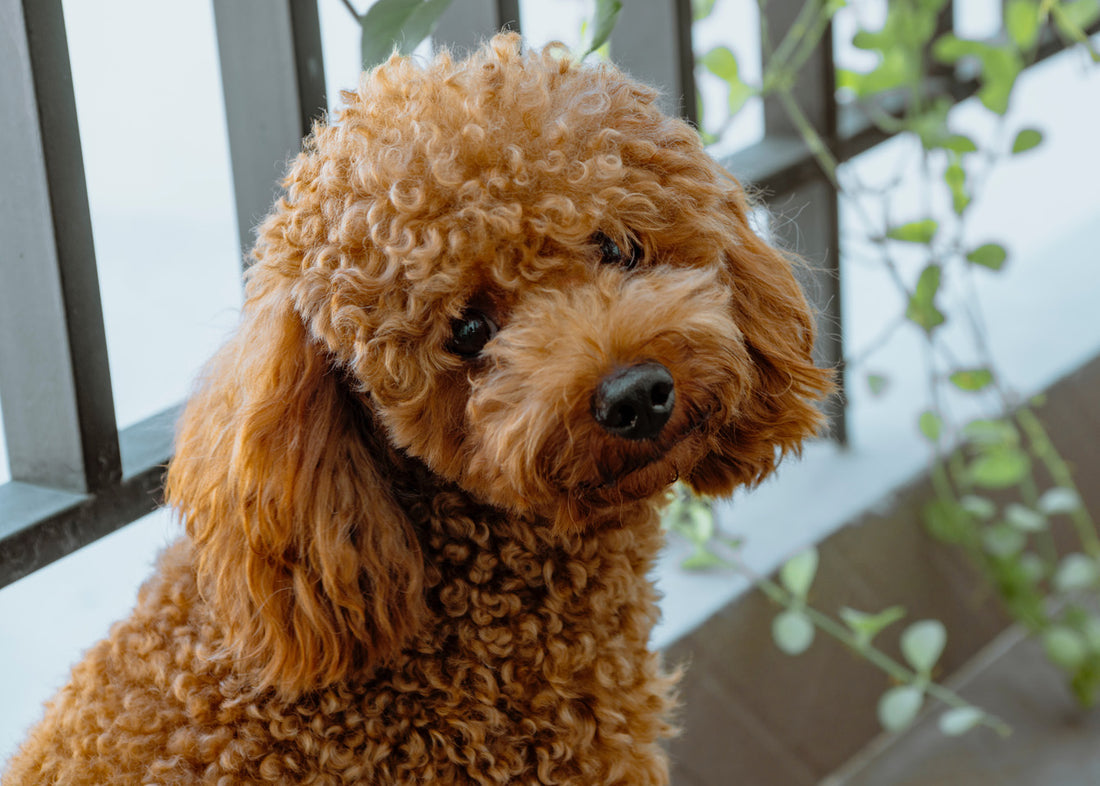 Let's talk about Poodles! 
Poodles are fun and energetic dogs that are considered a great breed for families. Poodles come in three sizes: Standard, Miniature, and Toy. In this post, we'll focus on the smallest variety and help you find the best Toy Poodle harness for your fur baby. 
All About Toy Poodles 
While the history of Standard Poodles goes back 400 years as a retrieving water dog, the toy variety isn't quite that old. The first Toy Poodle was bred in America during the early 20th century as a companion dog suitable for city life. To create the Toy Poodle, Standards were first bred down to a smaller Miniature Poodle. Then, smaller Poodles were bred down in size to create today's lovable toy breed!
Even though Toy Poodles are small in stature (weighing just four to eight pounds) and were bred as companions, they are still an active breed with a lot of spunk. Many Toy Poodles enjoy swimming, retrieving, and performing tricks, just like their larger counterparts. 
Toy Poodles are energetic and very smart. They are often eager to please, playful, alert, lively, and love their families. Toy Poodles should be walked around 30-40 minutes daily, but 60 minutes of exercise is recommended. They are a great breed for trick training–because of their trainability, they were often used as circus dogs!
Why You Need a Toy Poodle Harness 
While your teenie tiny Toy Poodle doesn't have the same pulling force as, say, a St. Bernard, it is still recommended to use a harness when you walk your pup. The main reason is to prevent tracheal collapse. 
Tracheal collapse is a condition that occurs when the windpipe's cartilage rings collapse on themselves. It is most common in small breeds like Toy Poodles because their trachea is smaller and weaker. This condition often happens during times of exercise or excitement.
The best way to avoid tracheal collapse is to avoid any additional pressure on your dog's neck. We always recommend walking your dog on a harness rather than a collar because they secure around the chest. 
If you're looking for the best for Toy Poodles to avoid tracheal collapse and to keep your fur baby safe, look no further than Joyride Harness. 
The Best Harness for Toy Poodles
The Joyride Harness works for numerous breeds of dogs, including all Poodles. It's available in sizes XS-XXL, making it a perfect option for dogs in the five to nine-pound range. Multiple points of adjustment ensure that you get a safe, secure fit every time. 
While our harnesses are built with heavy-duty materials, they will not weigh your toy breed down. And if you shave your pup down, don't worry about your Toy Poodle's sensitive skin: all of our harnesses are fleece-lined to make sure they remain comfortable. 
The Joyride Harness for Toy Poodles has three attachment points on the side and on the back suitable for your walking preference. We also make it easy to secure your precious cargo in a vehicle with our seat belt tether. We also included an easy grip handle so you can quickly grab your best friend if need be. 
Joyride Toy Poodle Harness Reviews 
While we think Joyride is the best harness for Toy Poodles, you don't have to take our word for it. We rounded up some reviews from Toy Poodle parents that were submitted by the customers themselves! If you have a Toy Poodle as part of your forever family and are looking for a new harness, let these reviews speak out to you.
Sarah B. - ⭐⭐⭐⭐⭐/5
Color: Green
"The vet said our toy poodle couldn't use a regular collar anymore for walking because her neck was getting bad, we tried everything, they didn't well or terribly uncomfortable! When I saw this harness I knew this was it, it was a God send, it fits her to a tee, easy on easy off...she loves it...i can't say enough about it...the sizing chart is right on so follow that and grab one of these....best purchase I've ever made!"
Norma G. - ⭐⭐⭐⭐⭐/5
Color: Pink
"Sophie is a Maltese/Poodle and she loves to take walks, but she loves to pull. Since she started wearing your harness, I have noticed that she doesn't pull as much as she use to. Your harness is very easy to put on and take off. My husband was hesitant to use it, but once he tried it on Sophie, he really likes how easy it is to put on her."
Sarah D. - ⭐⭐⭐⭐⭐/5
Color: Blue 
"I bought the blue one for our toy poodle Jack because I was so pleased with the black one we bought Cubby , our Bischon last year. They both seem to like wearing their Joyride harnesses on our walks."
Shop Joyride Harness for Toy Poodles 
Toy Poodles are wonderful dogs that deserve the very best! If you think your Toy Poodle can benefit from a Joyride Harness, you can shop our website or reach out to us with any questions you may have. Not ready to take the plunge? You can read more product reviews from customers with all kinds of dogs. 
If your Toy Poodle loves Joyride Harness, be sure to tag us on Instagram @JoyrideHarness! We love sharing customer photos and all kinds of pup-related fun. 
Share this post