REVIEW: Best Dog Harness For Greyhounds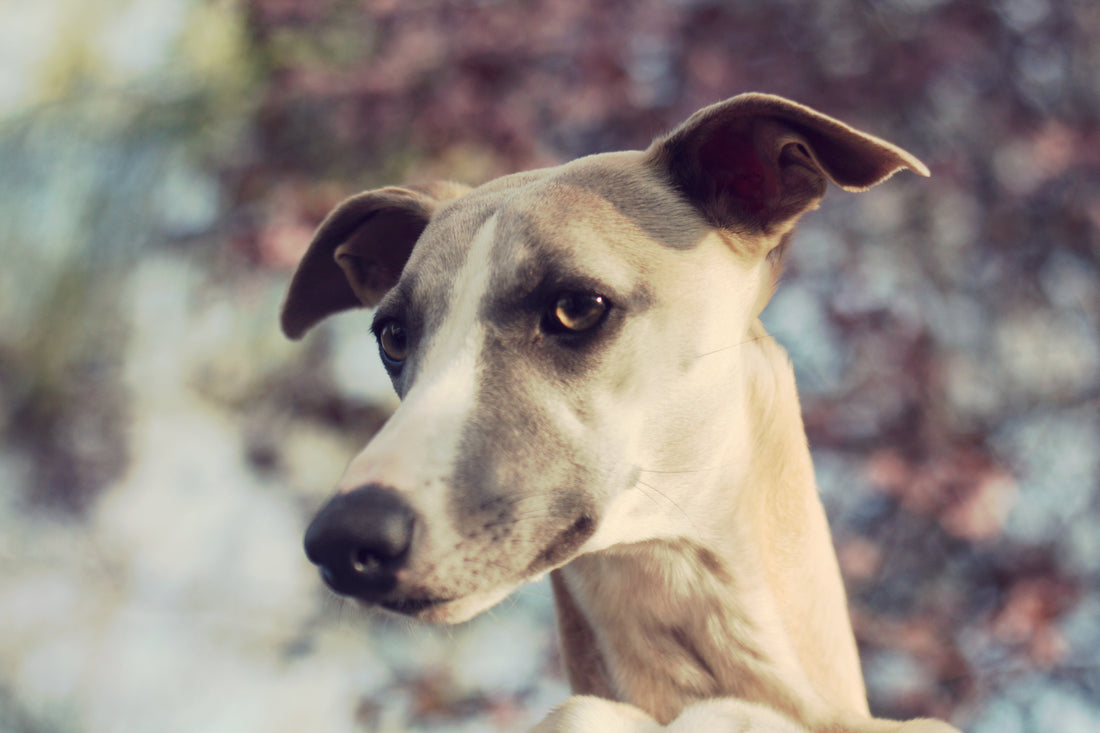 Quiet and well-mannered, Greyhounds are a breed of dogs that are known to have been bred for racing. As of late, Greyhounds have become the perfect family dog with their gentle temperament but while discouraging racing, they still need to go on walkies.
Enter the Joyride Harness.
We've received a number of customer submitted reviews on our website from proud Greyhound parents and we're thrilled to share them with you, especially if you're a dog parent looking for a new walking accessory for your own Greyhound.
Candy B. - ⭐⭐⭐⭐⭐/5
Size/Color: N/A - Black
"This harness is amazing! My greyhound Dax and his best friend Bowie love the "freedom" of this harness. In the beginning Dax kept looking back to see if I was there. I feel good that nothing is pulling at his larynx. It's so easy to control him if necessary. The handle is a wonderful feature if an aggressive dog is walking by. It is so sturdy and so easy to put on, unlike other harnesses. Several people have stopped us to get the name of the harness. Great product!"
William P. - ⭐⭐⭐⭐⭐/5
Size/Color: N/A - Green & Blue
"Purchased these for our greyhounds not knowing if they would fit their large chests. They fit perfect and secure. Excellent quality."
Linda G. - ⭐⭐⭐⭐⭐/5
Size/Color: XL - Red
"We recently bought two of these harnesses  in XL size for our retired racing Greyhounds, Morgaine and Emmy. We were surprised at the quality, and found no sharp points like on other harnesses where they have been sewn together. These are smooth on inside and outside, and once they are fit to dog, you just have to put on over the head and snap the chest strap. We are more than pleased with the harnesses, and have found our go to place for them in the future. You cannot go wrong with these."
Tish R. - ⭐⭐⭐⭐⭐/5
Size/Color: N/A - Blue
"Zeke our Italian Greyhound was the dog that pulled the most prior to this harness.  We purchased 3 (one for each of our dogs) they are amazing! Not only us Zeke the best walker now, but they all line up at 8 am to be walked!  Wish I could have got all three dogs to pose together but no such luck!"
Dixie M. - ⭐⭐⭐⭐/5
Size/Color: N/A - Purple
"I had looked for years for a harness that would fit my female greyhound.  If the chest strap was big enough the rest was much too big. Large was too small, XL was much to big.  The large pug harness is perfect for her and would also work for a male greyhound because the chest strap is adjustable and the head opening and strap are the right size.  I am very pleased and my dog is safer because her usual collar was always slipping over her head, even the ones with the choke strap."
Sally N. - ⭐⭐⭐⭐/5
Size/Color: N/A - Rose Red
"Dewey - our Italian Greyhound / Terrier Mix has a long, skinny neck and a broad chest so it is difficult to get a good fitting harness.  This one fits really well !"
These are just a few of our customers' submitted reviews. You can view all submitted reviews by checking out this page. You'll find a healthy combination of honest reviews! We also have more blog posts that round up reviews based on different dog types for your convenience.
Additionally, if you have sizing questions you can always reach our team through the contact form on our website if the sizing charts provided on this page do not suffice! You'll find two charts available for sizing reference based on weight and girth measurements.
Want more? Feel free to follow us on Instagram at @joyrideharness and take a look at more furbaby photos! New to Joyride Harness and need some help picking the right size for your doggo? We have a detailed informational blog post that you can check out: Click Here To View
Share this post