Rescue Foodie Dog Goes Viral + Dog Friendly Restaurants of LA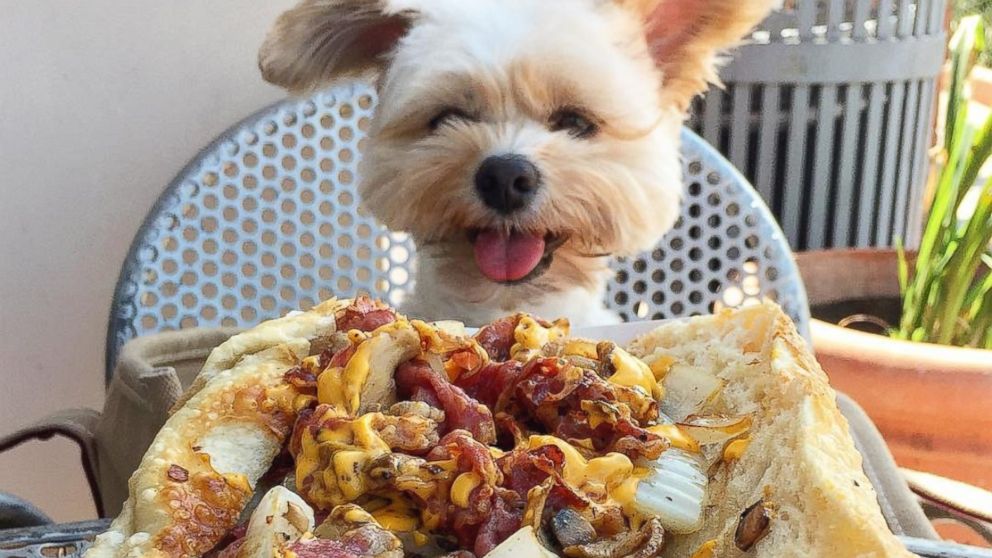 Popeye isn't just the name of the beloved cartoon character, but also the name of an adorable pup who was found on the streets.
In January 2014, Popeye was found by his now forever human Ivy Diep who is fond of going on 'Instagram Dates' with her friend Jen. After rescuing her newfound furbaby, Jen started bringing Popeye on these Instagram dates documenting the foodie adventures they share together at dog friendly restaurants.
She shared with ABC News, "My friend, Jen, had always encouraged me to create an Instagram for Popeye, but I wanted something a little different." She goes on to note how well-behaved Popeye was sitting and posing for photos next to food.
All the photos Jen shares of Popeye with food definitely amps up the cute factor, but don't worry! The dog isn't eating anything unsafe for him.
"We'll give him nibbles of anything that's safe for him," Jen continues. "We always carry a bag of his favorite treats as well. He's usually not really into the food anyway. He just likes to be out and about -- people watching and to bark at any other dog that walks by."
Isn't Popeye adorable? Just take a look at these photos!
We wish we could take our furbabies everywhere, so we looked into dog friendly restaurants in Los Angeles for you and rounded up three fantastic options!
If you're a sports fan, this restaurant broadcasts the favorites each season! On top of that, they have a dog friendly patio so that you can enjoy a range of delicious foods and even happy hour specials. (Image via TripAdvisor)
According to Eater Los Angeles, this gastropub welcomes dogs and dog owners to their location and the owners even have a couple pups of their own! Dogs on their best behavior are also given treats while their humans are enjoying a delicious bite. (Image via The Fat Dog)
Order up! Get your fix of comfort food while hanging out with your furbaby on their dog friendly patio. They offer sweet and savory breakfast options, sandwiches and burgers, and more! (Image via Dog Sniffer)
Which restaurant would you take your furbaby to first? If you and your doggo pursue a foodie life together, be sure to snap pictures while out and about with your Joyride Harness. Post and hashtag using #JoyrideSuperstar for a chance to be featured on our social media and blogs!
Share this post