Rescue Dog Takes Show Into His Own Paws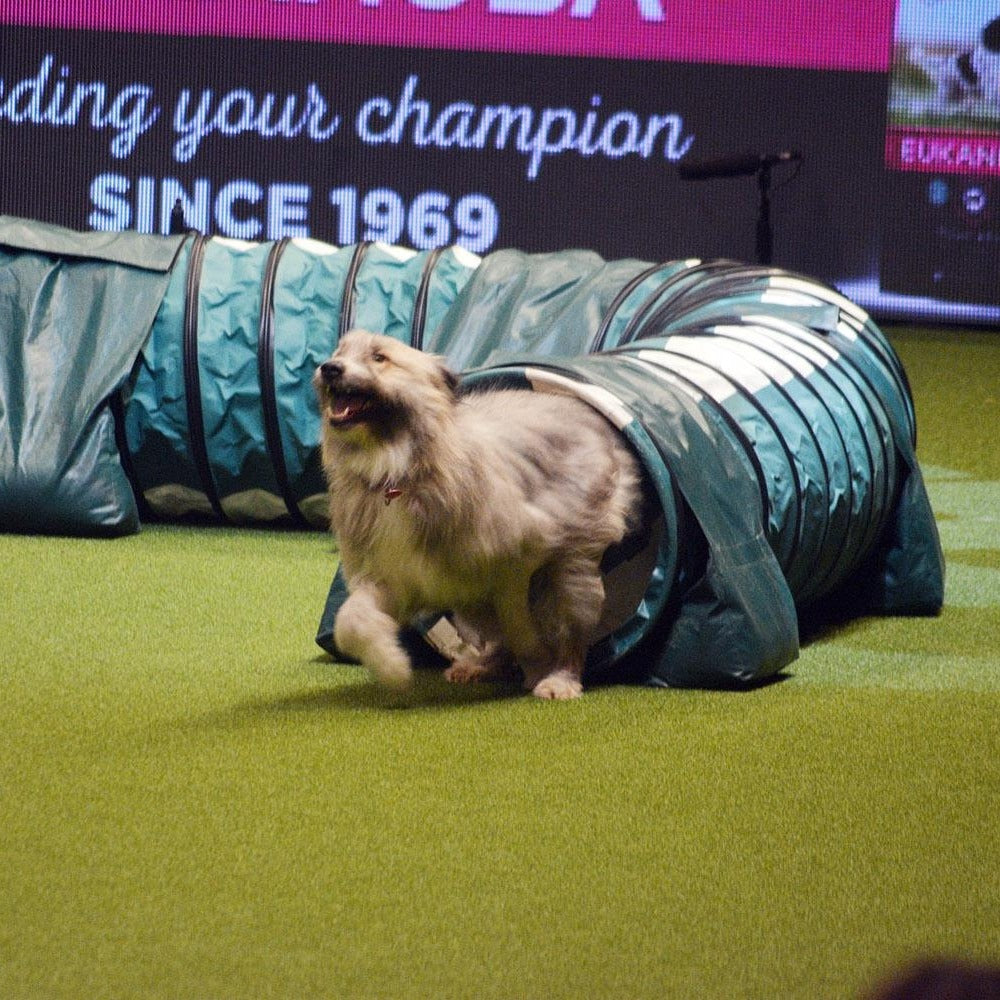 It doesn't take a lot of work for dogs to steal our hearts, but this story that follows has captured audiences worldwide.
Kratu the dog was rescued from what was a highly dangerous camp at just a few weeks old. Dogs were known to be starved and worse at this camp. Thankfully, Kratu was taken into a foster system with his siblings and mother. They eventually were all adopted by now forever human Tessa Eagle Swan.
After the dogs went through training, Kratu took lead as the one doggo of the bunch who loved training. Even more, he's proven to be of great help to Swan.
"I was diagnosed with being on the Autistic Spectrum last year. He has qualified as my assistance dog," Swan shared in a Facebook post back in January. "Canine Generated Indepence [Independence] are an incredible team that support and help owner trainers. Kratu is also an Ambassadog for Iapwa, an International Rescue charity that do incredible work worldwide. He is raw fed on Natural Instinct as all of mine are. They are an incredible company that have also been very supportive to us. So Kratu is a special dog that is off on a very special mission to raise awareness for some things. He is my sunshine and the light of my life."
Kratu captured the hearts of the public after his first appearance in 2018 at Crufts Dog Show and made an epic return to Crufts this year with an obstacle course of his own.
In the now famous, viral video of his performance at Crufts, it's clear as day Kratu has the capability of completing the course, but as Swan notes, Kratu is quite the clown. He heckin knows it and he's spreading joy across the globe! So imagine all of the laughter that comes with seeing a dog doing his own thing on the Crufts obstacle course.
Just take a look at the video and enjoy the hilarious commentary from Crufts as things unfold.
Images obtained via Kratu's Facebook page. 
Share this post