Joyride Harness Reviews From Our Customers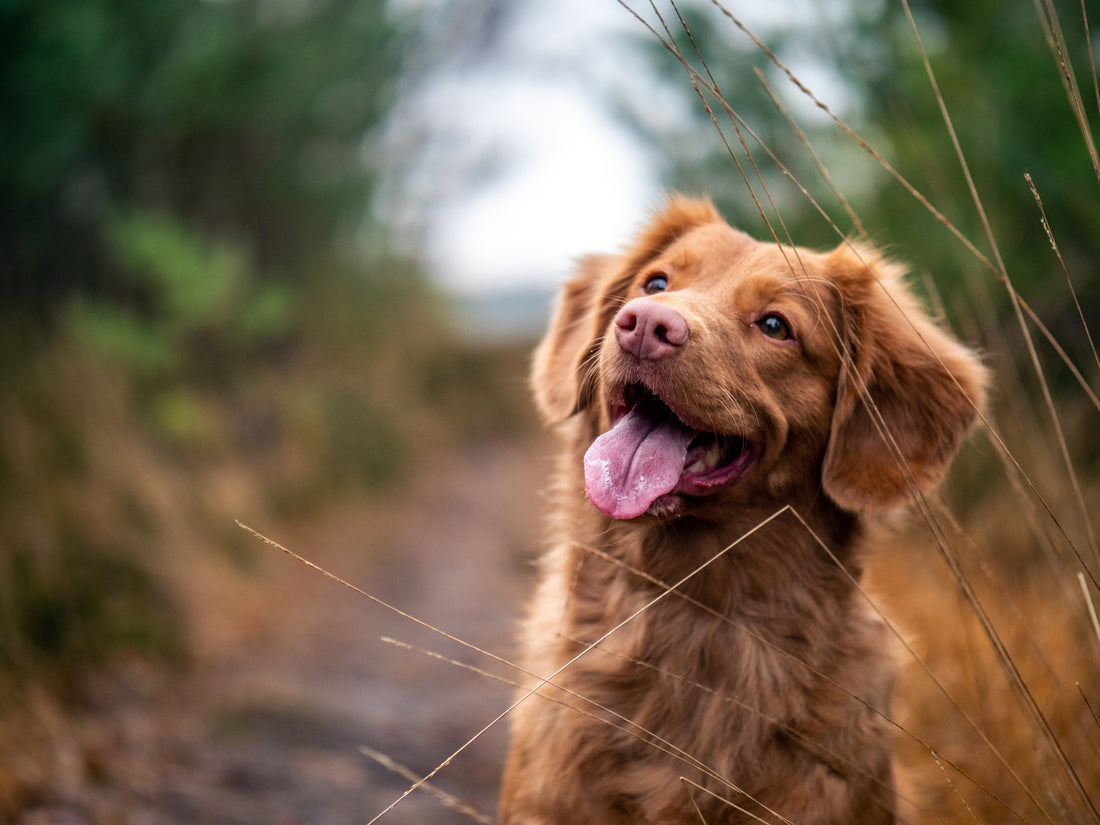 One of our greatest joys is going through customer submitted reviews for Joyride Harness. When we started this company, we designed the product with the personal motto of if I wouldn't let my dog use it, like heck we're going to let other fur babies use it. A lot of heart and research and development went into the process of launching this harness product, so whenever we see touching reviews come in, we take that as a heart payment. 
The reviews you're about to read come from loyal customers who submitted their Joyride Harness review on their own accord and were selected because they pulled heart strings. Our heart strings are easily pulled when a dog, or customer, is helped by our product in a unique way. These are dog parents of various breeds and size fur babies, so if you're looking for reviews of the harness used by a specific breed of dog, feel free to check out this section of our blog. 
Jim Y. - ⭐⭐⭐⭐⭐/5
Size/Color: S - Pink
"This is Lola she is a rescue dog from a puppy mill breeder. When we got her home and tried to take her on a walk she didn't know what to do. Then we bought the Joyride harness and she took to going on a walk with ease. She loves going to the park and meeting other dogs. Thank you Joyride!!!!"
Dana C. - ⭐⭐⭐⭐⭐/5
Size/Color: S - Blue
"I ordered a small for my latest rescue pup and a large for my older, 3-legged crazy rescue pup!  Both are so easy to put on, snap securely, and to hook their leashes up to - SO much easier than their regular (and expensive) harnesses and they feel much more safe and secure.  I also appreciate the handle on the top that helps me, with my bad back, lift them in and out of my car. VERY pleased with Joyride harnesses!!!"
Jennifer W. - ⭐⭐⭐⭐⭐/5
Size/Color: M - Blue
"This harness is awesome! So easy to put on and take off, great for walks, and great for hooking his seatbelt onto for rides in the car! He loves going for car rides and now I don't have to worry about him falling or climbing into my lap while driving, but he can still reach to stand up and look out the window!"
Karen O. - ⭐⭐⭐⭐⭐/5
Size/Color: XL - Green
"During our walks, my 70 lb mixed breed dog would always pull me.  I tried various dog collars: choke chain, pinch collar, gentle leader, Walk Your Dog With Love harness.  I was able to correct my dog's pulling the best with a pinch collar, but he still would revert to pulling me.  I eventually got "tennis elbow" from constantly having to correct his behavior. I was skeptical about trying your Joyride Harness, but I thought I would take advantage of a discount offer.  On our first walk with the Joyride Harness, my dog did not pull me! He actually seemed to walk jauntily, like he was free and joyful. As I get older, I am more mindful about personal safety.  I was worried that my dog's pulling behavior would cause me to fall and get injured. Thank you for taking the stress out of our daily dog walks!"
Vista P. - ⭐⭐⭐⭐⭐/5
Size/Color: L - Orange
"Bandit is a 50 lb. puller that chokes himself with a collar. This harness goes on in 2 seconds and I love the side rings for control. Exceptional quality and well worth the money. I've been telling all of my rescue friends about this harness. I only wish I had found it sooner."
These are just a few of our customers' submitted reviews. You can view all submitted reviews by checking out this page. You'll find a healthy combination of honest reviews! We also have more blog posts that round up reviews based on different dog types for your convenience.
Additionally, if you have sizing questions you can always reach our team through the contact form on our website if the sizing charts provided on this page do not suffice! You'll find two charts available for sizing reference based on weight and girth measurements.
Want more? Feel free to follow us on Instagram at @joyrideharness and take a look at more furbaby photos! New to Joyride Harness and need some help picking the right size for your doggo? We have a detailed informational blog post that you can check out: Click Here To View
Share this post