Joyride Harness & Dog Behaviors: An Interview With Mark at A BiG DOG HOUSE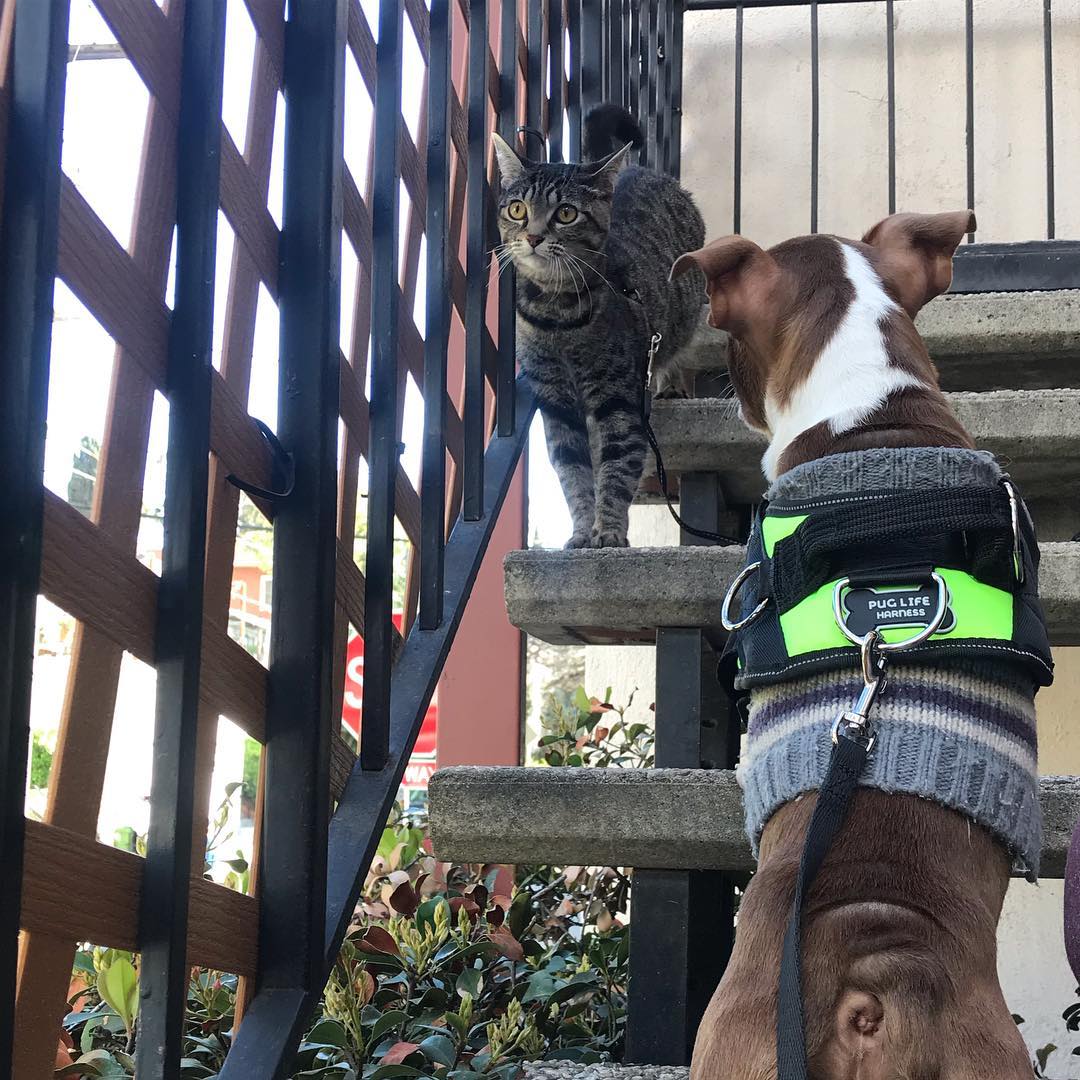 If you follow us on Instagram, you might be familiar with Mark McGee (@mcgeek9lover) and the daily grind of walking and caring for dogs. To be honest, we're quite jealous of this amazing life because if we could be surrounded by dogs on the daily, we would. Obviously!
We initially approached him and A BiG DOG HOUSE because of their techniques and methods in the dog walking and behavioral business. They're there to not just train but provide the love and attention each furbaby needs when their humans are away or unavailable.
Take one look at his profile and you'll notice that Mark uses the Joyride Harness frequently, so after quite some time of collaborating with Mark, we reached out for an interview. Who better to get the deets from than him?
PLH: Mark, do you prefer collars or harnesses when you're working with dogs?
MARK: There is an array of different equipment that we're exposed everyday because we provide a dog walking service.  Of course we would love it if every dog had an easy on, easy off system like the PLH but that is not a real expectation.  What my experience has taught me through the years is to listen and observe the process that the owners already have in place for getting the dogs ready. This explanation or demonstration is usually shared during the meet and greet and respecting the owner's experiences of, "getting the dog ready" for daily adventures is very important to building a foundation of trust with the client.
That being said, there are many different pieces of equipment I use, or prefer to use on different breeds and progress during stages of the dogs development.  For example, today I had a wonderful experience with a client that has a 5 month old Boston Terrier puppy and a senior at just under 12 years. It is a delight to easily place the PLH over the puppies head, reach under the torso and clasp the buckle together, same with the older female. Looking forward to sharing puppy Francis' progress and development in regards to "proper leash-walking" or "no pulling on leash" as he continues his training. It will also be fun to watch the young Boston Terrier puppy mature and grow into different sized Joyride Harnesses and swag!  At this time he is a little too young for correction during leash walks. There are other harness systems that I'm forced to wrestle onto the dog on a regular basis but the Joyride Harness is very reliable when sized correctly for the dog.
PLH: How many dogs get to use the Joyride Harness when they're in your company?
MARK: Last time I counted 12!
PLH: That's awesome! How would you describe their behaviors in response to the harness?
MARK: This is by far the most appealing aspect of the PLH. Once the reflective chest strap is adjusted to the correct size for the dogs head to fit int, it really is an easy "over under" process to fit the animal to be walked in a matter of seconds. It is important to note that the torso strap be snug as it is the component that the device utilizes to "correct" when the dog is pulling on leash. Results will vary based on the dogs position to the handler while being walked.  Although the PLH offers the "side ring" technology, I am often compelled to use the center ring over the back as I sometimes let the dogs in a pack walk move around to different places in the pack as long as they proceed alongside or behind me.  
Mark has proven to be such an informative and incredible colleague to the Joyride Harness team and we thank him so much for the time he took to answer some of the pressing questions our customers seek out!
You can follow Mark and his adventures with the many adorable doggos on Instagram at @mcgeek9lover!
ABOUT THE COMPANY
: A BiG DOG HOUSE strives for all dogs to demonstrate a "no pulling" or "proper leash-walking" approach. Results will definitely vary based on time, dedication, and technique.
Share this post