Paw It Forward Spotlight: Old English Sheepdog Rescue of Colorado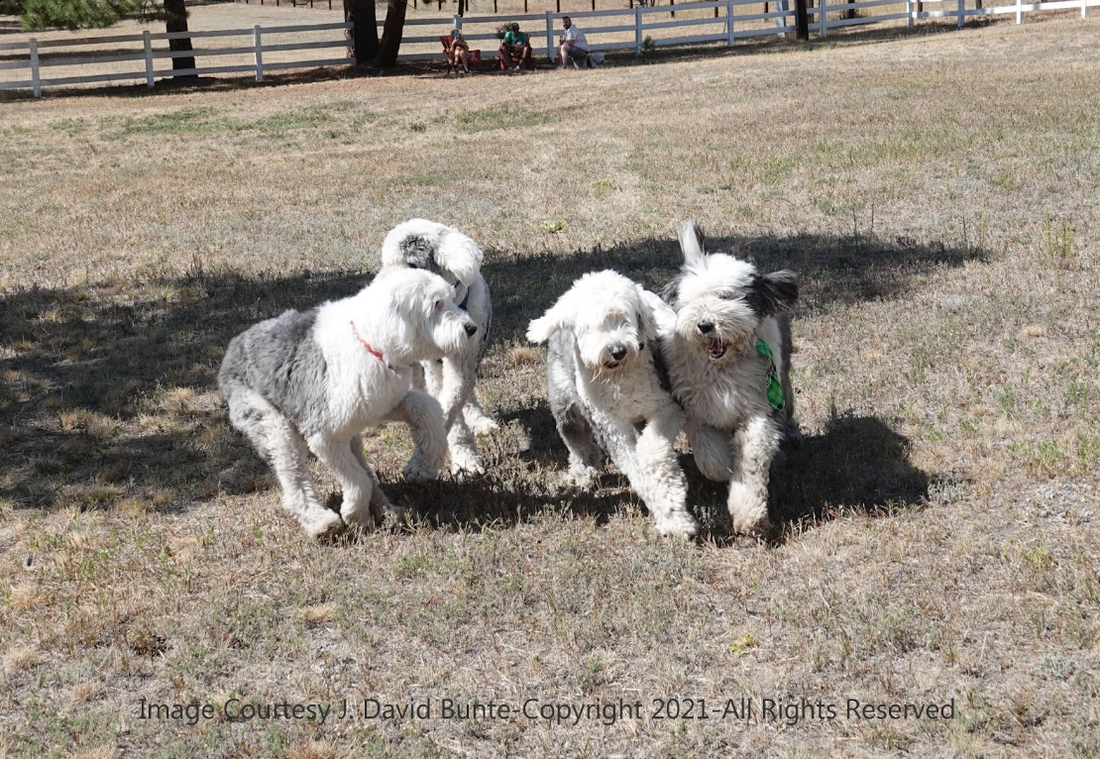 As dog owners ourselves, Joyride Harness seeks to help dogs by not only offering our shop of harnesses but also activating what we call the Paw It Forward Initiative. It's been several years at least, since the initiative began.
What is Paw It Forward?
The program was first launched in 2019 to assist non-profit organizations and shelters dedicated to the well-being of dogs nationwide. Joyride Harness, formerly known as Pug Life Harness, has always set its mission to aid those fur babies in the world who need the most help, and through the Paw It Forward program, we donate harnesses to organizations and shelters that share the common cause.
The donations range from harnesses for shelter dogs to nonprofit events and more.
"Dogs are not our whole lives, but make our lives whole."
At the beginning of the year, Joyride Harness had the pleasure of connecting with an organization who's work has been helpful to dogs–Sheepdogs to be specific–in the state of Colorado.
Meet OES Rescue of Colorado
The Old English Sheepdog Rescue of Colorado (aka OES Rescue of Colorado) is a nonprofit group of volunteers with a common love and interest in the breed of the same name.
OES Rescue representative Anastacia Bunte shared, "Our goal is to remove dogs from untenable situations and place them in loving, caring homes. Along the way, we will provide medical care, training, evaluations, grooming, and whatever else they may need. We do home checks on prospective homes, then follow-up after the adoption is made, and stand ready to help in any way we can."
The efforts of the Old English Sheepdog Rescue are made possible by the entirety of their team, volunteers who donate their own time and expenses to the cause. Their contributions help with medical care, training, evaluations, grooming, and miscellaneous expenses needed for the care of the dogs.
Bunte explains that aside from volunteer contributions, the shelter exists solely on donations received, but it's rewarded with the satisfaction of placing a dog in a loving home.
"Dogs generally come to our rescue through two sources — shelters and owner turn-ins. However, we do, from time to time, have strays that are turned in." Bunte continues, "Working with several local shelters, our rescue is notified when an Old English Sheepdog comes to them. For an owner turn-in, the owner will contact the rescue directly. This often occurs when a life-changing event is encountered, such as moving to smaller accommodations, failing health, or other family issues."
The Old English Sheepdog Rescue of Colorado's goal of placing Sheepdogs in the correct home is their utmost priority. While the primary goal is to find the right match, the review process also includes a thorough inspection of prospective homes to ensure they are truly the right fit for the Sheepdogs.
Joyride Harness is happy to be a donor of harnesses to the Old English Sheepdog Rescue of Colorado. Earlier this year, they received 17 Joyride Harnesses to help care for the Sheepdogs under their watch, even to provide to new homes.
To learn more about Old English Sheepdog Rescue of Colorado and their incredible work to support Sheepdogs, visit https://oesrescueofcolorado.org/. 
"Saving one dog will not change the world, but surely for that one dog, the world will change forever."
Want to learn more about how you can support this shelter? You can find their links below.
For more doggie photos and pup-related fun, follow us on Instagram at @joyrideharness. And for a more detailed blog post about finding the best size dog harness for your pup, check out this blog post!
Follow OES Rescue:
Share this post