Mom Catches Dog & Dog Dad Jamming Out On Camera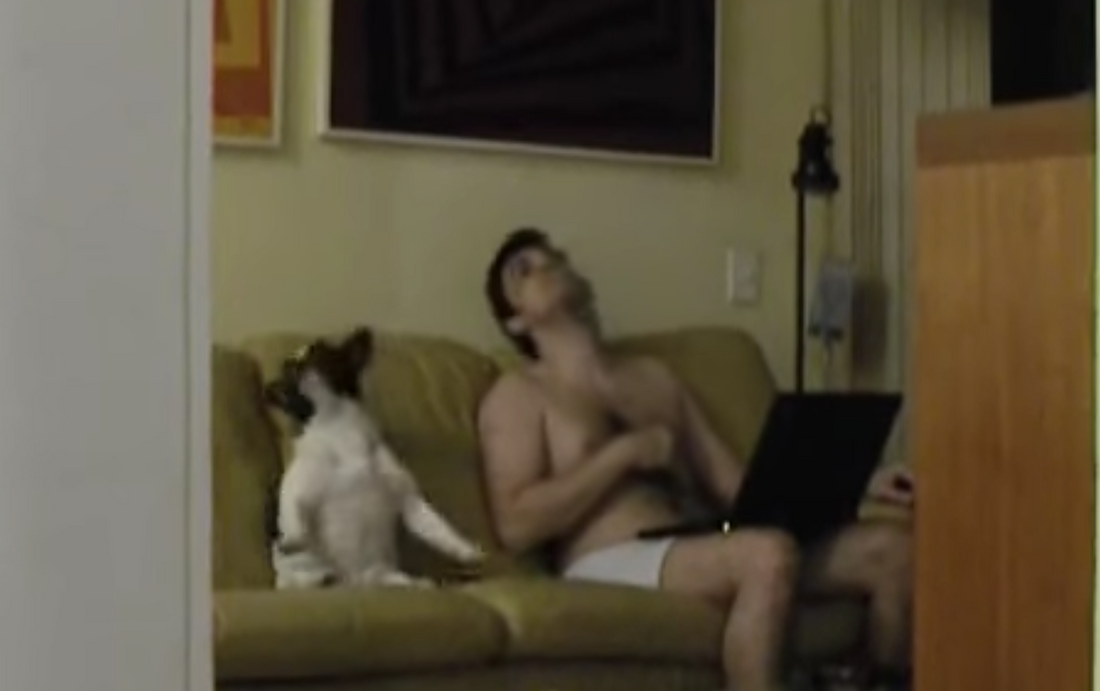 QUICK! Pull out your phone camera. The dog is... aww. You missed it. Too slow!
Every so often, we catch our furbaby friends in the most adorable or funny situations and we feel the urge to document it. We are probably 50% successful with fails occuring because we didn't grab the camera on time or the camera app on your phone is freaking out.
Talk about a bummer, right? Why couldn't you stay put for just a minute longer?
But it's a different story for this special dog momma who caught a glorious moment on camera between her significant other and their dog. Recorded at a distance, we see a man sitting on the couch with his doggo in the living room.
Music is playing. We're not sure if the music was added after the moment was recorded or if the family just has an insanely loud and efficient speaker. Either way, it's magnificent. Doggo Dad looks at his furbaby and begins to sway his head back and forth almost as if he were signaling the dog to start doing the same.
Just seconds later, the dog sits back on his cute little pooch butt and starts swaying his head back and forth. More seconds pass and the Doggo Dad and his furbaby are swaying their heads in almost perfect synchronization.
OK. Maybe we're giving the dog more credit. He was dealing with balancing his head while sitting on his butt, and for that we're just going to say he successfully rocked the dance moves.
The video is now a viral sensation with viewers happy as can be watching the two jam out. We wonder what's next. Maybe we'll be lucky enough to jam out with our own furbabies and headbang like the metalheads we are.
To all the goodest doggos out there, rock on!
Share this post