Max the Blue Heeler Becomes Honorary Police Dog Following Display of Heroism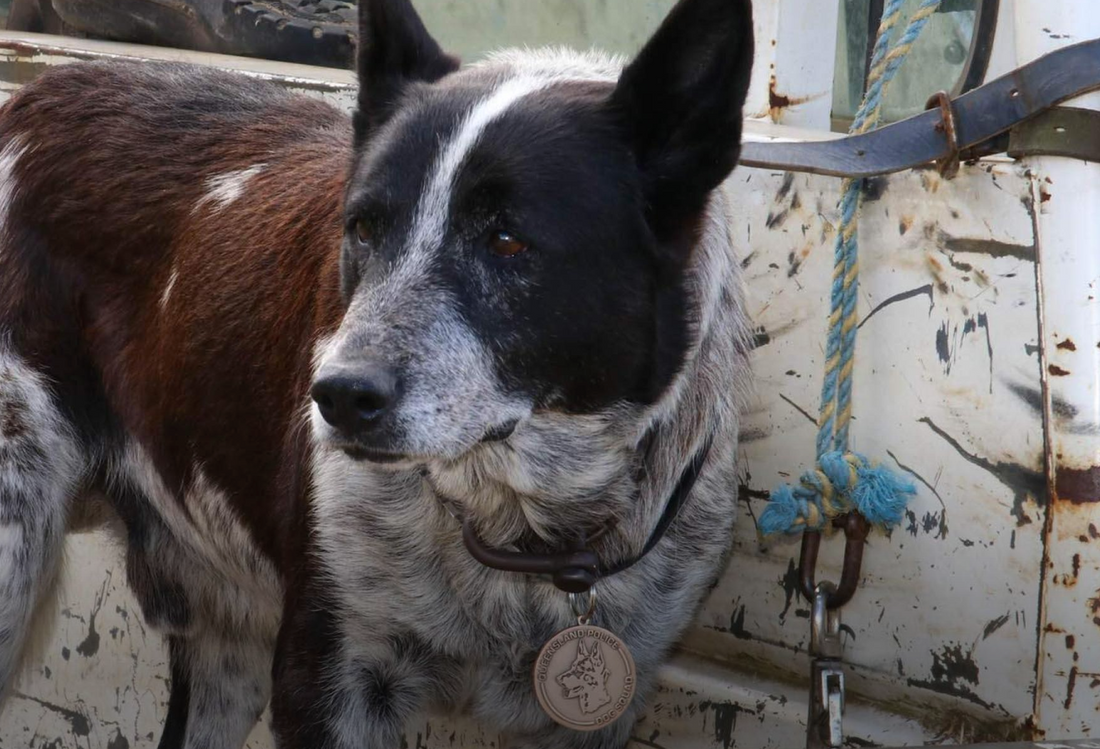 Some heroes wear capes. Others? They have paws, some scruff, and a slobbery smile.
For Max, a deaf and partially blind 14-year-old Blue Heeler, it was just a Friday when he went to the rescue. A three-year-old little girl by the name of Aurora was reported missing last April. It was around 3 PM when she wandered off causing a scare. Search teams progressed for the rest of the day and night in the wet weather, but no Aurora to be seen.
(Image via abc.net.au)
The following morning, however, roughly more than 100 volunteers and authorities continued their search for the missing little girl and were stunned to find her safe and sound in the company of Max. It was 8 AM. What a way to start the weekend.
Leisa Bennett, the grandmother of Aurora, was part of the search when she and her group faintly heard Aurora from a distance. This was a little over a mile from the family's home. With the property being mountainous, they discovered Max first who then led the grandmother to Aurora. She was found covered in a few scratches.
Bennett stated it was an emotional reunion, especially spending the time of absence wondering which way Aurora's disappearance would lead.
Much gratitude was showered on Max for his care of Aurora during that time. For being a good doggo in keeping Aurora safe, Max was given tribute by making him an honorary police dog. Senior Sergeant James Deacon, the officer in charge in Warwick where this occurred, joined Darling Downs district dog squad officer Sergeant Trevor O'Neil in visiting Max to honor him as such.
While hopeful Max won't be called in for similar situations any time soon, he was given a Queensland Police Service collar and medallion.
If only we could give Max some belly rubs for his good deed. We're amazed on the daily by the heroic and empathetic acts of doggos worldwide! We salute you, Max!
Featured Image via ABC AUS video.
Share this post