Joyride Harness "Paw It Forward" Program Seeks to Aid Shelters During Crisis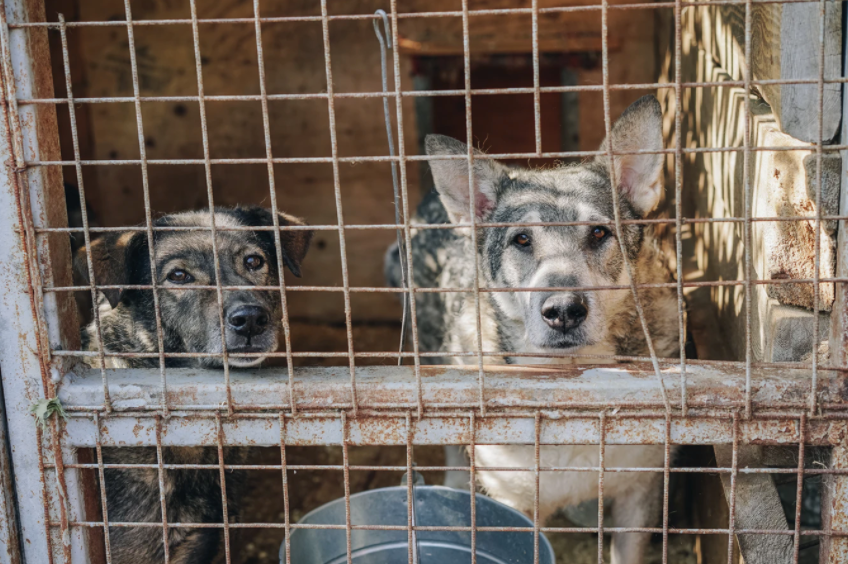 Have you heard of the Paw It Forward initiative from Joyride Harness? The program first launched in 2019 to provide assistance to non-profit organizations and shelters dedicated to the well-being of dogs nationwide. Joyride Harness, formerly known as Pug Life Harness, has always set its mission to aid those fur babies in the world who need the most help, and through the Paw It Forward program, we donate harnesses to organizations and shelters who share the common cause.
How can you be a part of the Paw It Forward initiative?
Our inbox and social media inboxes are always open for inquiries for donations. With the coronavirus taking the globe by storm, there's a level of uncertainty and concern of security and support that may be taking over the minds and showing itself uncomfortably. We invite anyone who knows of non-profits or are part of these organizations to reach out to us for harness donations as we understand that while these fur babies are in your care, you may be in need of the essentials to take care of them. This may come in the form of accessories of dog walking, etc.
Does my organization qualify for the Paw It Foward initiative?
All inquiries are subject to review, but we encourage anyone who feels like they are in circumstances affected by the coronavirus (COVID-19) to reach out. Immediately accepted non-profits and organizations should have proof of 501(c)(3) as that is one of the documentations processed through the Paw It Forward initiative.
Do I need to pay for shipping?
Not at all. You'll be connected with our coordinator who will assess your needs and curate a package of harnesses to ship to the provided address. 
What else is needed from the Paw It Forward initiative?
If you are part of a non-profit or 501(c)(3) organization, we'll request proof of non-profit and a donation receipt upon receiving the shipment of harnesses. All of this will be filed with our company. We humbly request photos of the harnesses in use as we hope to expand our initiative's reach for dogs in the world who need further assistance such as those part of the organizations inquiring. 
Again, this is a truly unprecedented time for dog owners, shelters, and fur babies of the world and Joyride Harness seeks to alleviate the grievances the coronavirus (COVID-19) causes. Even as the flattening of the curve occurs, we accept inquiries for donations through our support inbox and social media inboxes. If you have any questions regarding the program, feel free to contact our support team or reach out to any of our social media pages and an agent will happily assist you through the process.
This is just a sampling of tips and informational posts we offer at our blog at Joyride Harness. You can find more content including tips and tricks and how-tos for caring for your dog on our blog at this section. Feel free to leave a comment with tips you're looking for!
Share this post