Joyride Harness Live on TV! Dawn's Corner 'Arizon Midday'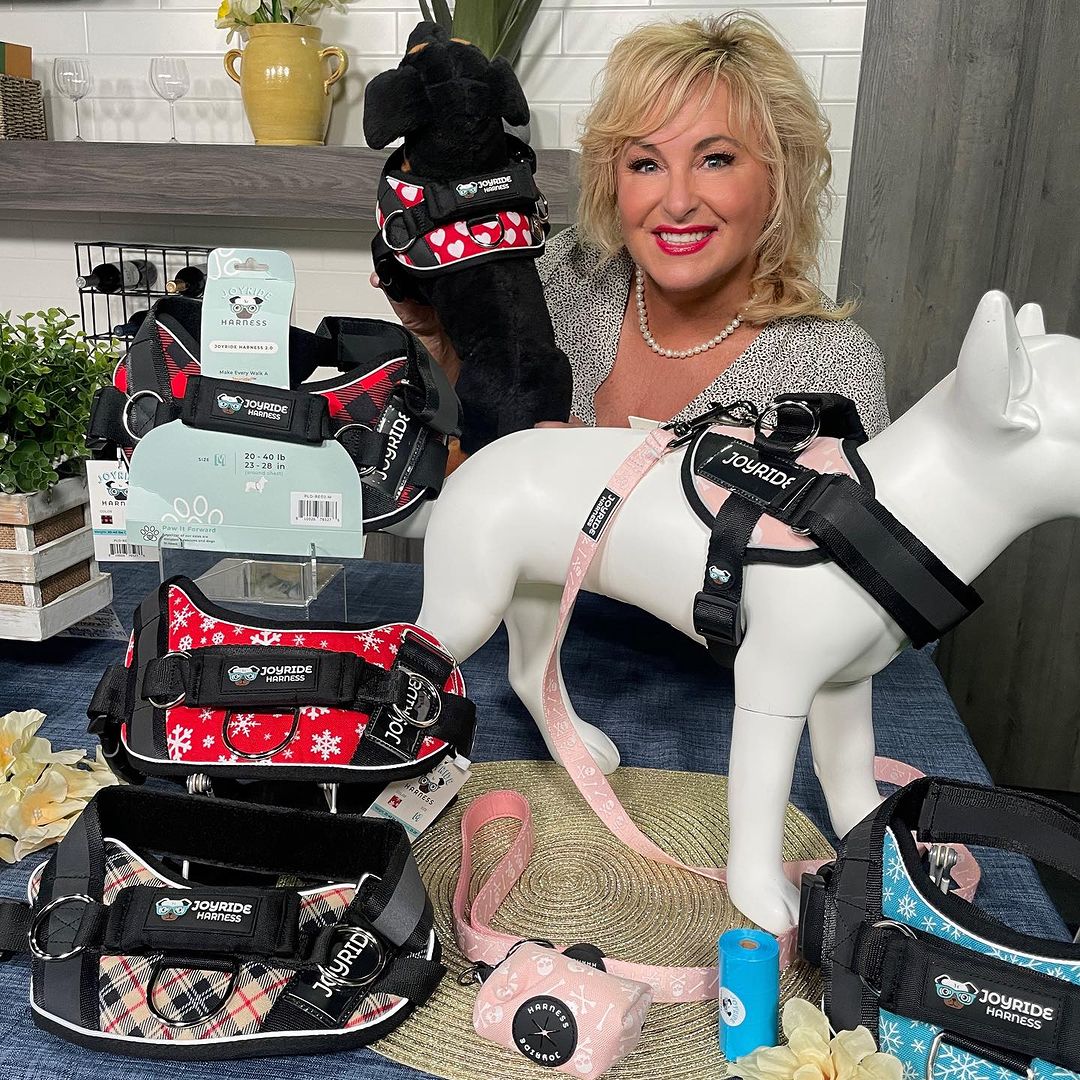 Joyride Harness made it on TV again! We're recently featured on Arizona Midday!
Host Vanessa Ramirez and Lifestyle Advisor Dawn McCarthy showcased our harness as part of their "Fall Finds Under $50" at Dawn's corner segment.
Vanessa opened by saying, "Looking for some ways to make your fall routine a little easier?" 
Followed by Dawn who excitedly shared that Vanessa is also a Fur Mom! And started to talk about Joyride  Harness a product for dogs in the family.  Dawn then mentioned that Joyride Harness is a dog care solution specializing in high quality no-pull harness. 
She also emphasized that "...this (Joyride Harness) is the simplest harness she ever seen in the market and proceeded to demonstrate how to use it."
(No Dogs were harmed during this presentation) 
Dawn also featured Joyride Harnesses various designs from the simple plaid to holiday ready designs such as, red snowflakes, black skulls and more! 
Additional features mentioned are the side-ring technology for dog parents who have bigger dogs can help lessen the pull on their walks, and the reflective materials a safety featured to dog parents who enjoys night strolls. 
Vanessa shared that her dog, Mila, during their walk took off! and mentioned that "this harness would have been helpful with that!"
Lastly, Dawn mentioned that "This is going to basically upgrade your walk!" and people will just be excited to ask "Where did you get that?"
Grab you own Joyride Harness! This Fall, its time to upgrade your dog's harness find the perfect style and add your favorite harness here. 
---
You can watch Dawn's Corner from Great Day Houston here: Watch The Full Segment
You can also read Dawn's detailed reviews of the products here: Products That Give Back This Fall
Share this post