Joyride Harness is Reviewed and Approved by Half Husky Bros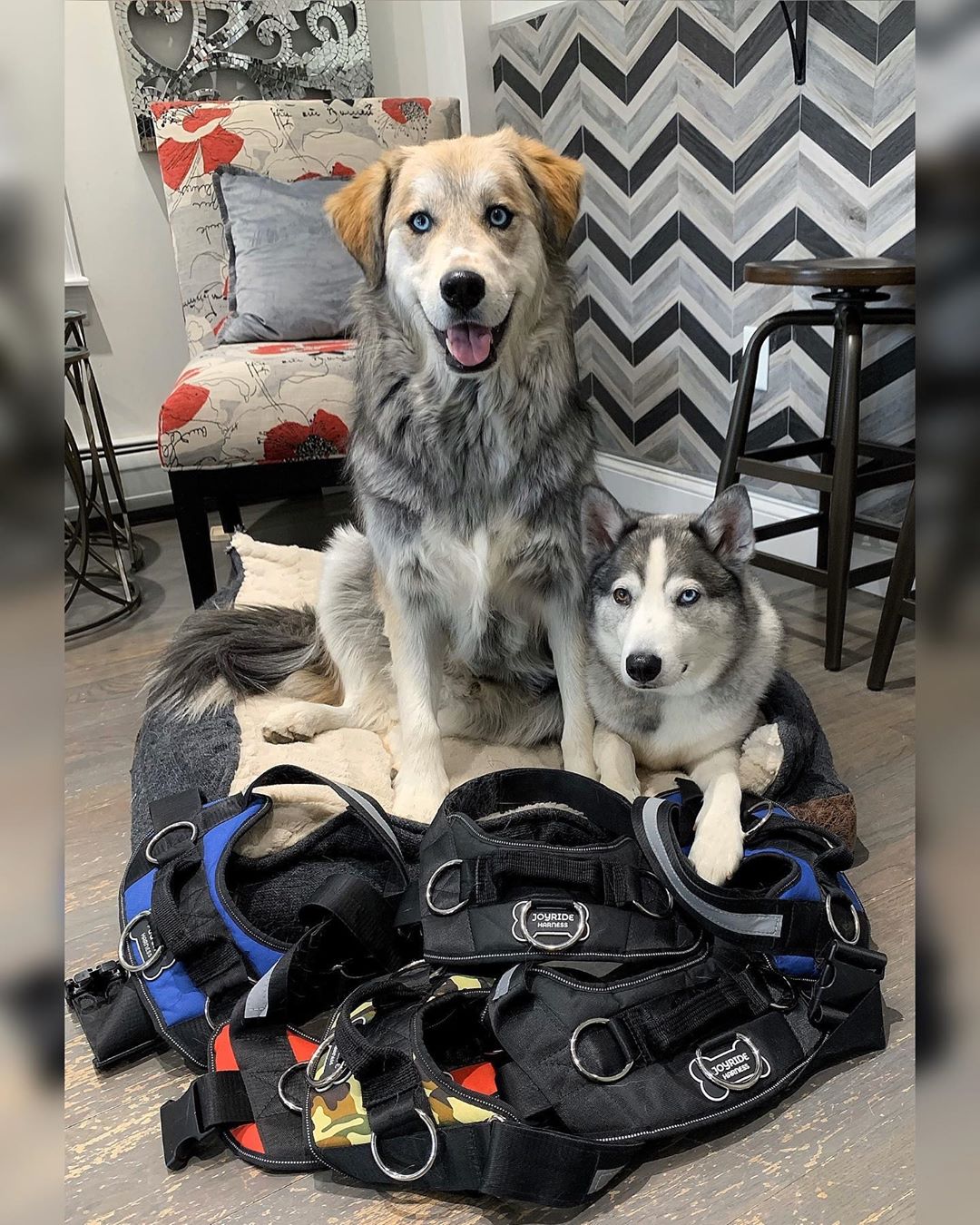 Did you know about this? Joyride Harness used to be known as Pug Life Harness and was voted as the Best Dog Harness of 2019! From thousands of customers to brand collaborators, we have seen a range of delightful reactions to the harness with how easy it is to use and how it improves the quality of walks.
You have to see it for yourself! Take a look at this video from @halfhuskybros. Becky reviews and approves the Joyride Harness (as it was Pug Life Harness just this last year) and shows how Champ and Tyson fare with the harness on walks! They love it!
You'll see in the video just how easy the harness is to use. The ease in its use comes quickly after you get the harness adjusted. Once the adjustments are done, it's all in the on-off process when you're gearing up for walks!
There are numerous harness styles out in the market but with the Joyride Harness, getting ready for walks and unwinding after a walk has never been easier. How do you put on the Joyride Harness, you ask?
Follow these steps:
Before you put the Joyride Harness on your dog, take the front, reflective velcro strap and loop it inward through the front loop. Depending on where you fasten the velcro to secure it as one strap, you'll get a snug or loose fit. Adjust it's placement as needed. If you find the chest part is still too loose - this might occur with slender, uniquely shaped dogs - you

can

cut the velcro piece to make it fit. NOTE: If you make any alterations to the harness, you cannot return or exchange the product. 
Adjust the belly strap depending on how tight it needs to be to fit on your dog. You don't want it to be

too tight

or

too loose

as that may allow for your dog to slip out of it. You'll want to be able to slide two fingers underneath the strap. 
Once you follow the first two steps, put the opening with the velcro loop over your dog's head and strap the buckle around the girth of their chest. 
Over time, check on the wear of the harness as you might need to make adjustments if your dog gains weight, loses weight, gets groomed and cut down, etc. 
We highly recommend pairing the Joyride Harness with our seatbelts. Why? You can use either ring on the harness to clip it onto the seatbelt so that your dog is secured in the car. They won't move around too much, are secured in case of accidents, and are less likely to cause driving distractions when you're in the driver's seat. 
This is just a sampling of tips and informational posts we offer at our blog at Joyride Harness. You can find more content including tips and tricks and how-tos for caring for your dog on our blog at
this section
. Feel free to leave a comment with tips you're looking for!
Share this post