Joyride Harness Holiday Gift Guide 2020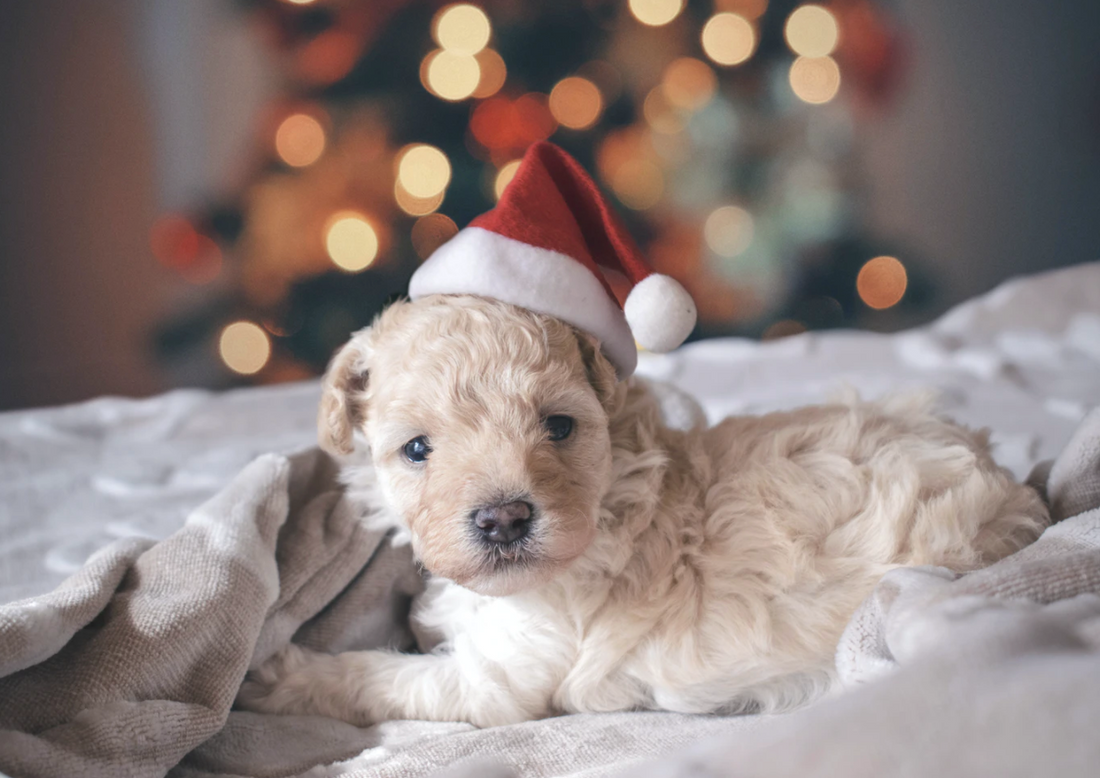 Twas the night before Christmas and all through the house, not a creature was stirring ...except perhaps for the lovable fur baby family member whose tail is wagging away waiting to find what gifts await them in the morning! 
If you're a dog parent, you, too, are enthusiastic about being unconditionally loved by your fur baby companion. 
This is the season to tap into that enthusiasm more through gift-giving and receiving! After all, you're here at Joyride Harness because we all speak one universal language: our love for dogs.
What are some gifts that would fit great in a stocking or under the Christmas tree this year?
This year's holiday gift guide is broken into two parts:
Gifts For Him/Her/Them

Gifts For Dogs
GIFTS FOR HIM/HER/THEM
Woof and Watson has a variety of designs for wearable items like hoodies, shirts, tank tops, and more. This one happened to catch our eye! White Claws have been spiking in popularity thanks to memes and hard seltzer beverage lovers. Imagine the giggles that you'll hear when the recipient opens this gift!
This product from Woof and Watson can be personalized to have a photo of your dog(s), or the gift recipient's dog(s). Dogs give us so much joy each day. Imagine starting the morning with a cup of coffee with your dog's face. Instant serotonin boost!
It's been a rough year for everyone, and that doesn't even count for the unfortunate fur baby losses this year. This canvas wall art that reads If Love Could Have Saved You, You Would Have Lived Forever can be personalized to have a photo of your dog or the recipient's dog. It's a painful thought but a loving reminder of the memories once shared.
GIFTS FOR DOGS
By the time you gift a harness to a friend or family member for their dog, Christmas designs might not be ideal. You'll want to gift a harness design that's a solid color or a design that's flexible with seasons passing. The White Plaid Dog Harness from Joyride Harness is an example of just that!
We're clearing out our dog beds and they're too comfy to pass up. Gift a cuddly donut dog bed to your dog or fellow dog lover this holiday season! Note: This is a clearance item from Joyride Harness and is not eligible for returns or exchanges.
You don't need a dog seatbelt and a dog leash when you can have two in one! The 2 in 1: Dog Leash/Seatbelt Combo allows users to buckle their dogs into cars for safety, and unbuckle for it to automatically act as a leash. Get to walking right after you park!
Happy Holidays from the Joyride Harness team to you and yours!
What you've just read is a sampling of blog posts we offer at Joyride Harness. We cover current events, informational posts, interviews, and more! You can find more content including tips and tricks and how-tos for caring for your dog on our blog at
this section
.
Share this post