Joyride Harness Announces The Wholesale Program for the New Year!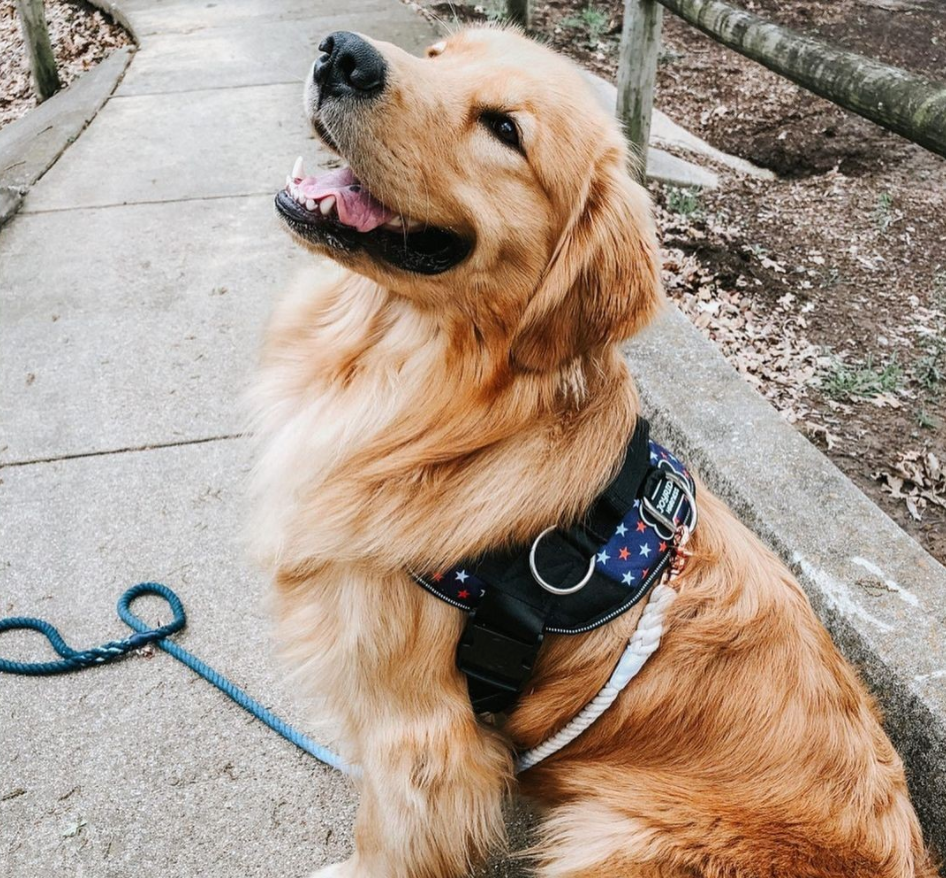 The new year is just around the corner and with it comes thoughts of starting fresh and new opportunities. We start envisioning how we want the world and our lives to look - what might be better or easier and how we can take part. 
Well one major way we here at Joyride are stepping into the new year in a new way is by announcing our Wholesale Program! 
You asked and we listened. So this upcoming year brings the chance to have Joyride Harnesses in a store near you!
>> Already know a shop? Click Here to forward this to them! <<
Bringing Joyride to a Store Near You!
 Until now, Joyride Harnesses have only been available through our home shop site and on our Amazon store. However, we've heard our customers wishing and asking that our harnesses could be found closer to home, and now they can!
With our brand new Wholesale Program, pet stores and shops can now apply to bring Joyride harnesses to their shelves. 
If you are a pet shop, this means that you can offer your customers veterinarian approved, high quality, and fun-designed harnesses that have over 40,000 five star reviews.
⭐ ⭐ ⭐ ⭐ ⭐ Best harness ever!
"This is the best harness I've ever used on my dog. Easy to put on and she does not slip out of it like all the other harnesses I've purchased." - Jo A.
If you're a Joyride lover, this means that you can check out new patterns or even have the opportunity to try sizing and functionality out in person before buying.
How to Apply for Our Wholesales Program
Pet shop owners: To apply to be a part of the program visit the wholesale area of the site. Then simply fill out and submit the application on the page, and we'll get back to you. It's that easy!  
Joyride fans: Share the news! Forward this blog post to your favorite local pet shop to bring Joyride harnesses to your area.
Benefits of Joyride Harness
Our mission is to make life better for every dog owner and their dog.
These days there is no shortage of pet products that promise everything that anyone could want in a fraction of the time. A lot of times what gets lost in that shuffle for the perfect thing is what's at the heart of the search: the person and their fur baby.
Joyride was created by dog parents, and we know how amazing and challenging it can sometimes be. We love our doggos to the point of bumper stickers, family holiday cards, and matching pjs.
We also realized that one of the best ways to strengthen the bond between us and our pups is by helping with something we already do: walks!

Walks aren't always the easiest, though. Sometimes our fur baby can get so excited they want to run a marathon straight out of the front door. Sometimes it can be hard to get them into their walking gear. Sometimes certain walk items can even cause injury!

Because of this, we thought of everything we could to design a harness that would help make these special walkie times easier so that both dog parents and pups could focus on what matters: enjoying the walk!

Joyride Harnesses

are adjustable with three ring choices to latch a leash to and a strap that secures over the chest so that even strong pullers are easier to control without the dangers of putting pressure on your pup's throat.


The harness

can be put on and taken off in 2 seconds and gives ample room for free range of motion so there's no armpit chafing or discomfort, along with being reflective to help with nighttime walks.

Psst... There is also an EZ Grip Handle for better control or to attach a leash to, as well as multiple colors and patterns and numerous accessories including a seatbelt attachment.
Beyond that, they are well and durably made to last even the most adventurous outing.

>> Know the perfect place for Joyride? Click Here to forward this to your local shop! <<
⭐ ⭐ ⭐ ⭐ ⭐ Wish I had found this harness sooner!
"My one year old pug pulls so hard that he chokes himself - even while wearing a harness. We've tried numerous harnesses that either don't fit well or are challenging to put on (our pup doesn't like to stand still). His new Joyride harness is so easy to put on and now when he pulls he isn't choking himself. I highly recommend this harness!" - Carrie L.
Joyride harnesses truly are a win-win for both pet parents and fur babies, and we are so excited to be even more accessible!

Remember, pet store owners, just visit the wholesale area of our site and fill out the form to apply to the wholesale program. Joyride lovers, forward this blog post to your favorite local pet shops. It's that easy!

And we'll be seeing you locally in 2022! 
If you have any questions about our harnesses, how to put them on, or anything else, you can reach our team through the contact form on our website. To take a look at more reviews and everything our customers have to say check out this page!
This is just a sampling of tips and informational posts we offer at Joyride Harness. You can find more content including tips and tricks and how-tos for caring for your dog on our blog in this section.
Instagram: ​​
@harveysgoldengrams

Instagram:
@eliot_the_pug
Share this post