Information for Dog Owners Amongst Coronavirus Pandemic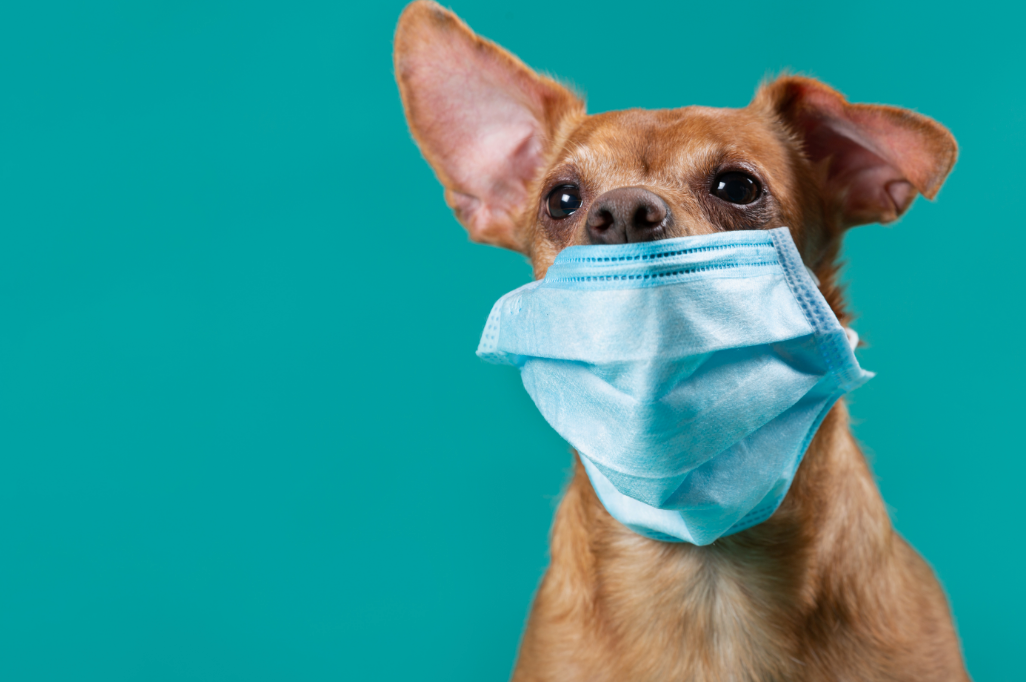 With the coronavirus COVID-19 all over the news and increasing concerns across the nation and worldwide, a lot of questions are being considered regarding the health of our dogs. We are not experts when it comes to the COVID-19 pandemic that's happening right now, but as lovers of dogs and operators of this business assisting other lovers of dogs, we've rounded up information that may be of use to you.
Let's start at the most concerning of questions. 
Can dogs get the coronavirus (COVID-19)?
This question has been going back and forth with answers online with misinformed reports. To nail this answer, we go straight to the source. 
According to the World Health Organization (WHO), "While there has been one instance of a dog being infected in Hong Kong, to date, there is no evidence that a dog, cat or any pet can transmit COVID-19. COVID-19 is mainly spread through droplets produced when an infected person coughs, sneezes, or speaks. To protect yourself, clean your hands frequently and thoroughly. WHO continues to monitor the latest research on this and other COVID-19 topics and will update as new findings are available."
Tips For Caring For Your Dog During the Coronavirus Pandemic
Walks
Because dogs are naturally active animals, exercise (and playtime) are both key factors when it comes to their health. Walking can help and improve your dog's immune system, so while the coronavirus is of concern, keep in mind that activity still needs to be provided to your dog and plan accordingly. Walking also strengthens your own immune system and releases feel good chemicals in the brain, something we all need more of right now.

We highly recommend acquiring one of the Joyride Harnesses to aid during your walks. Why? Not just for walking if that's what you're thinking. Read on.
CLICK TO VIEW JOYRIDE HARNESSES AVAILABLE
Social Distancing
Better safe than sorry, for yourself and for your dog. When you're out for walks with your dog or dogs, stay at least six feet (6 ft) away from other people to avoid the distribution of potential viruses or germs. There's no significant evidence that pets can contract the virus so it's encouraged to go about normal activities with your dog. If you're still hesitant, that's where the harness can provide further assistance. The harness is built to alleviate and eliminate pulling, but when all else fails and your dog is getting too excited to run off to other dogs or people, there's a handle at the center of the harness that's easy to grip to prevent your dog from taking off or getting too social. They are social animals after all with no concept of social distancing, so use your best judgment to help guide them through the coronavirus pandemic. 
"I love it for the great fit and handle which makes situations like meeting new friends and excitable moments easier to manage." - Tabitha C. [View All Reviews]
CLICK TO VIEW JOYRIDE HARNESSES AVAILABLE
Be Mindful While You Clean & Sanitize
Quick reminder: The chemicals in your household cleaners and sanitizers are toxic to dogs and other pets you may have. Make sure those items are locked up in a space they can't get to, and after a fresh clean, keep your fur babies in a different area to avoid the harsh odors and let the cleaned areas dry before letting them return to those areas. 
While this is a really difficult time for many, your dog may be pleased to see you around more often. This is a great opportunity to spend more time with your dog and develop a closer bond. Not to sound like High School Musical, but we're all in this together. 
Be sure to share this crucial information and reminders to other dog owners in your life. Stay vigilant and stay safe!
Share this post