How to Throw a Birthday Party For Your Dog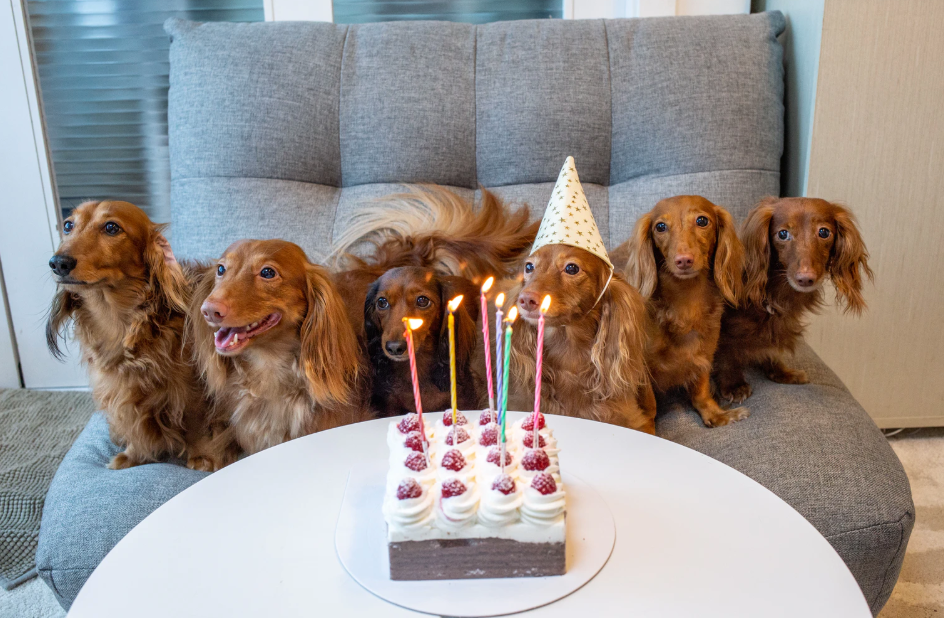 Every moment we spend with our dogs should be cherished. Have you considered throwing a birthday party for your dog this year? It might seem outlandish or extra but it's really not as uncommon as it used to be. Over the years, the expression of love for cats and dogs has tripled with more acceptance for the bizarre. For example, it's not unusual to see dogs in strollers anymore. The way we showcase our love for our dogs is becoming a common ground thanks to the internet and social media, and a great way to take it to the next level is to throw a birthday party for your dog!
Where do you start? We've got the tips for you. 
How to Throw a Birthday Party For Your Dog
1. Start with the guest list.
Decide if this is going to be a private party with few select friends and family, a one-on-one birthday celebration date with just you and your birthday dog, or a huge extravaganza. Come up with that guest list and be sure to send out physical or digital invitations with enough time for your guests to get excited and RSVP.
Pro-tip: Don't forget to decide on if you want your friend's dogs to come, too. If you want your dog to be the focus of the party though, you might have to consider a puppy playdate for another time. 
2. Pick a location.
It's probably easier to throw a birthday party for your dog at home, but if you're working with limited space, consider throwing the birthday party at a park. You can also research dog-friendly venues and event spaces if you want to go the extra mile.
3. Consider a theme for the dog party.
Decorations on the mind? It might be easier to pick a theme for your dog's birthday party. There are so many theme options out there in the universe now and surely there's one that you find the most fitting for your dog and the relationship you have with your dog.
4. Dog Birthday Party Food
Your dog's stomach is not built like human stomachs. You have to consider foods that will be friendly for them. Luckily, there are so many places you can get dog-friendly treats. Petco and Petsmart have unique dog treats you can get that are decorated, and if you're looking for a celebration cake, there's this full size dog treat cookie cake available at Chewy.com. You can also find dog-friendly recipes that include peanut butter (yum) online.
5. Create a gift registry.
If you're inviting guests and welcoming birthday presents for your dog, consider putting together a public wishlist that you send out with the invitations. Just like any other birthday party, you want to shower the birthday dog with love and gifts can present things like toys and fun treats!
6. Inviting other dogs? Dog-friendly activities are a must!
Keep the dog guests entertained with different toys or activities at your dog's birthday party. You'll need to keep a close watch on them - with the other dog parents - especially if you're at a venue or your home and not used to having that much fluffy company.
Whatever you do for your dog's birthday, they're just happy to have you in their life! If you decide to throw a birthday party for your dog, we'd love to see how it goes! Post photos on social media using the hashtag #JoyrideHarness for a chance to be featured in a blog post.
Share this post