How to Pick the Right Dog Walker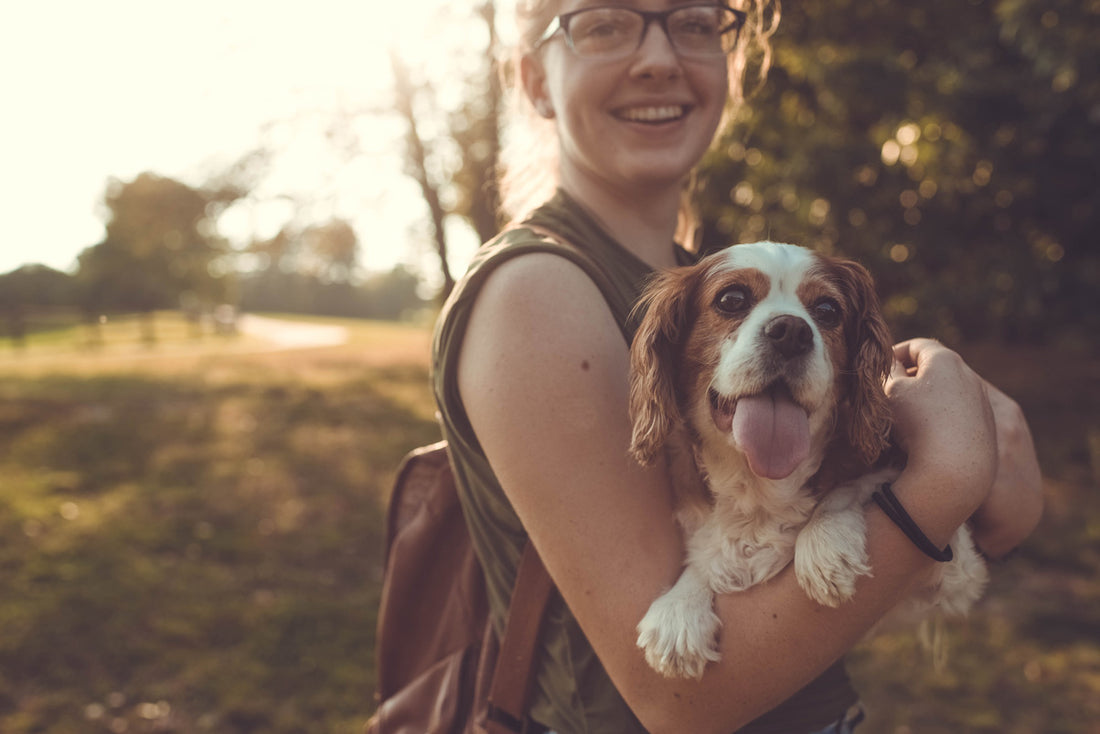 Vacations are supposed to be exciting, but when your love for your dog is so immense, there's the nagging fear of if they'll be okay while you're away. This fear doesn't just happen before vacations for dog parents though. Sometimes you get anxiety when you go to work and the dog is at home alone. 
In both cases, dog parents consider hiring a dog walker or pet sitter for their fur babies. With dog walking apps and dog sitting apps like Wag and Rover available with today's technology, it's fast and easy to book walkers and sitters. Before hitting that booking confirmation button though, you should take some time and consideration if the walker or sitter is the right fit. 
Just because a person is in a dog walking or dog sitting apps' system, that doesn't necessarily mean they automatically are recommended by the host app. Think back to that episode of The Simpsons called The Babysitter Bandit. Marge and Homer Simpson hired a babysitter through an agency but she was not vetted by the agency or the Simpsons. 
Now, we're not saying that these apps don't do their job in vetting walkers and sitters. There's actually an approval process those individuals have to go through and it's quite tedious to build a walker/sitter profile to be more visible by potential clients. 
But it doesn't hurt to be safe. So how should you properly vet your potential hire? Here are some tips we've rounded up for you!
#1 | Look for (or ask for) reviews and recommendations.
To make sure the dog walker or sitter you're thinking about hiring is experienced, you'll want to look for reviews and recommendations on their profile if found online or on an app. If you found them through a flyer or ad, ask for reviews and recommendations directly with contact info to validate the source if necessary.
#2 | Have a list of expectations and needs for your dog(s).
Communicate ahead of time what kind of attention your dog requires. Prepare a list of how much activity is expected for your dog, what food and how much food is needed, favorite toys, house rules, etc.
#3 | Prepare a budget.
Each dog walker or sitter may vary in their rates, so either prepare for the ideal dog walker or sitter or find an ideal person who fits within your budget.
#4 | See if your dog and the potential walker/sitter get along.
It's advised against to hire a walker or sitter without seeing how your dog responds to them. Set up a meeting so that your potential walker/sitter and dog can get to know each other and see if it's the right fit.
Now that you have all the basics in preparation, there are a slew of sources online that cover interview questions to ask and what steps to follow after hiring a pet sitter or walker. Here are a few links of recommendations for information:
American Kennel Club (AKC)

- On this page, you'll find information on what you should do after you hire a walker or sitter with an emphasis on communication.

Dogs Naturally Magazine

- This page has a breakdown of detailed questions you can ask your potential hire to make sure they're the right fit. 
Want more tips and tricks and how to's? Visit this link on our site and feel free to leave a comment below with any questions on tips you're looking for!
Share this post