How To Keep Your Dogs Safe with Pet Fire Safety Preparations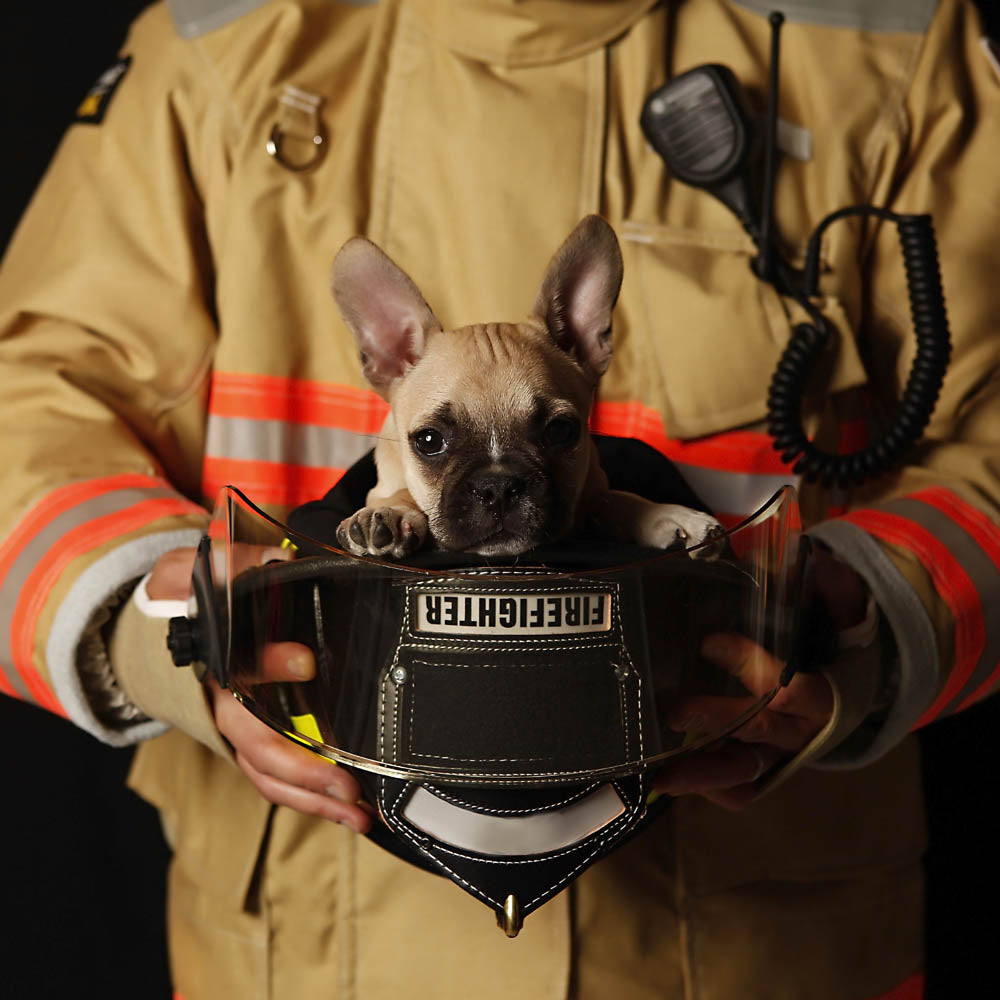 Every year, we watch the news of wildfires spreading in different states. There's nothing quite as devastating as losing your home to uncontrollable blazes. So many years are put into the home you made for yourself and priceless items are lost.
The most priceless thing of all is the life of a fur baby. 
Some don't make it out while other dogs and various animals are left homeless and lost. They tend to end up at animal shelters that are at max capacity. 
Knowing that about 500,000 pets are affected by home fires annually, The American Kennel Club (AKC) and ADT Security Services announced that July 15th is National Pet Fire Safety Day. 
Are you and your dog(s) prepared?
You can never be too safe. It's normal to come up with a fire safety and evacuation plan for your family, but don't forget to add your dog into the equation! Keep these pro-tips in mind as you draw up the official family plan.
FOR WHEN YOU'RE AT HOME DURING THE FIRE
Know your exits. Walk through your house and take note of every window and door you have. Prioritize which exits are safest, but have a backup exit should the other be blocked by a fire.

Have your walking gear and/or kennel accessible to easily grab on the way out.

Know where your dog is likely to hide. Should your dog be afraid, they might take to their favorite place in the house for comfort. 

Leave the door open if you're unable to find your dog. This isn't an ideal situation, but it's not recommended to reenter the home once you escape the fire.

Put together an emergency kit (go-bag and first aid) to take with you. Make sure it's complete with water and food for your family and dog.
FOR WHEN YOU'RE NOT AT HOME DURING THE FIRE
Make a habit of having your dog closest to the exit so that firefighters can quickly assist your dog once they arrive.

Upgrade your smoke alarm so that it sets off an alarm for someone to be dispatched to your residence.

Utilize the Pet Fire Sticker from the ASPCA. The ASPCA offers a free pet safety pack through

this page

. Placing the sticker in the window informs firefighters or responding personnel that there may be an animal in the home.
PREVENTATIVE MEASURES
Make sure your dog's

microchip

is up to date with the proper information in case you are separated.

Look for items that could potentially start a fire and make sure they're secured or safe. These items can include candles, fireplaces, wires that are accessible for pets to chew on, or a glass bowl outside which can act as a magnifying glass. Stick with the right

dog dish

!
It only takes one moment for your world and your dog's world to be turned upside down, so don't hesitate to come up with a plan that works best for your and your family. For more tips, you can visit AKC.org to improve your fire escape plan.
Share this post