How to Include Your Dog in Holiday Festivities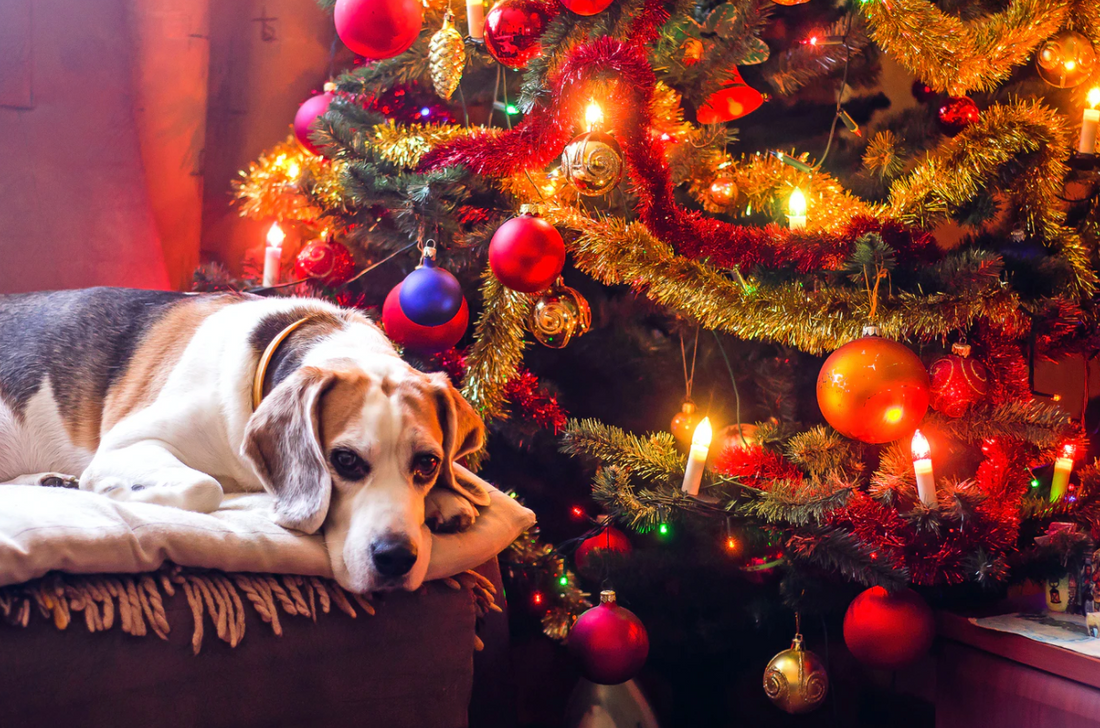 The holiday season can be calm or chaotic. Attention is given fully to the family but hey! Don't forget about your lovable, pawed fur baby. They're family too, and everyone could use a little more love this year with how impacting the current pandemic has been. Let's loop in our dogs even more and share the love!
Here are some simple yet meaningful ways to include your dog in the holiday spirit of things this season. 
#1 | Family Christmas photo time!
Coordinate a holiday photo with the family and your fur baby in front of the Christmas tree, fireplace, or outside in front of your decorated home! If you have time for it, add some fun with matching outfits and/or accessories like having your dog wear a Santa hat and the rest of the family is wearing red.
#2 | Make snowball fights a fun dog activity. 
Going outside to play in the snow? Chase your dog around, roll around in the snow together, enjoy the season in its purest form!
#3 | Have Santa photos taken of your dog. 
Believe it or not, there are Santas out there waiting for your pets! Check with local pet supply stores or shelters to see if they're running any events for Santa photos, and please be mindful of their COVID-19 policies. 
#4 | Snuggle up for Christmas movie marathons.
Show your dog love and affection by snuggling up on the couch and turning on your favorite holiday movies. Your presence is comforting to them and they'll be happy to spend quality time with you. Bonus: Make a movie snack bowl for them.
#5 | Hang a stocking for your dog. 
Make some space on the fireplace mantle for a stocking for your fur baby family member. Many pet supply stores and sites online sell Christmas stockings for dogs in various designs.
#6 | Make a Christmas snack tray for your dog. 
Your cute fur baby is bound to give you doe eyes for snacks at the Christmas dinner table. Make a Christmas snack tray for your dog to enjoy and be distracted by while you sit at the dinner table. Don't forget to include their favorites and treat it like a sampler of the food they love most.
#7 | Go for a stroll and view the sights!
Christmas lights and decorations are covering neighborhoods this time of year. Maybe you know a neighborhood that goes all out with Christmas decor and you want to check it out! Get your dog ready for a walk and enjoy the Christmas lights!
Pro-tip
: It's wet and dark this time of year.
The Joyride Harness has reflective stitching and straps
, and it is machine-wash safe if your dog decides to take a dive into the snow.

What you've just read is a sampling of blog posts we offer at Joyride Harness. We cover current events, informational posts, interviews, and more! You can find more content including tips and tricks and how-tos for caring for your dog on our blog at this section.
Share this post