How to Find The Best Dog Sitter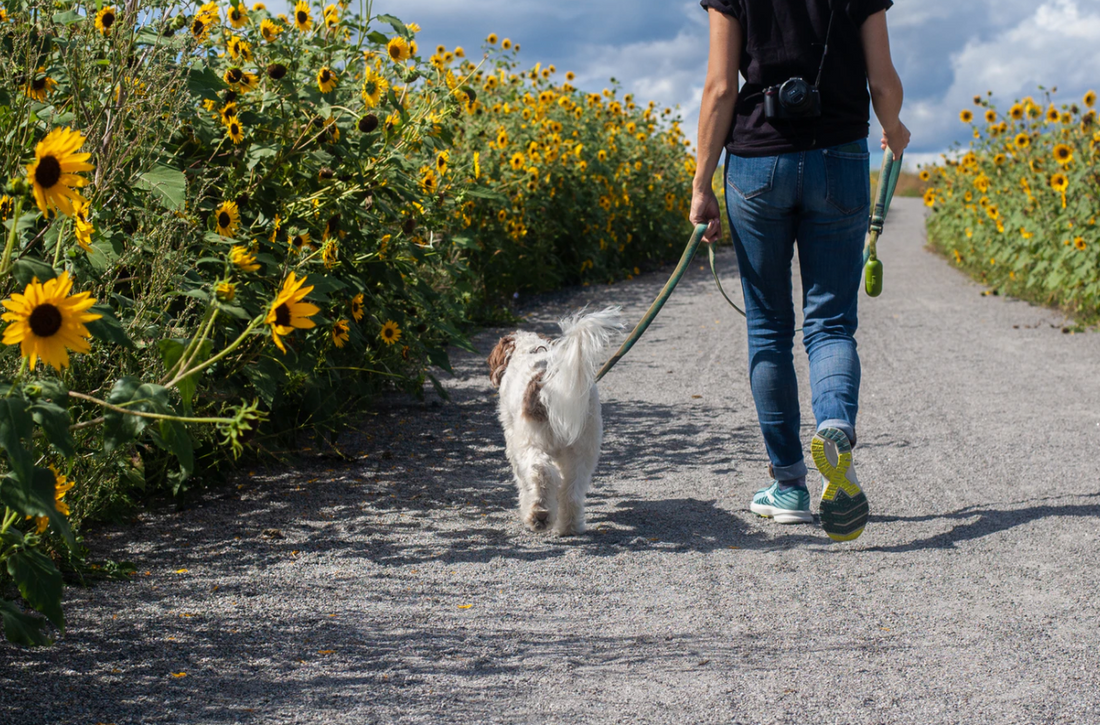 Being mindful of your dog's pet care is a priority as a pet owner and pet parent.  When you have a day job and know that you need to be away from your own home, leaving behind your dog and all, who can you turn to?
There are professionals qualified in dog walking and pet sitting with varying experiences, and thanks to popular sites like Rover and Wag, it's easy to access a database of these dog sitters. But for the sake of your peace of mind, the best way to go about hiring a dog sitter is by making sure you do so thoroughly; you want to make sure that the pet sitter is the right fit for the job and for your pup.
In this blog post, we share suggestions and tips on how to find the best dog sitter!
1. Find pet sitter profiles using an accredited site with reviews.
Finding options for sitters is the first step in finding the best candidate! Like we mentioned before, you can use sites like Rover and Wag. With sites like these, you can also run background checks on potential sitters to ensure there are no criminal offenses or anything of alarm. Rover, in particular, uses Checkr to run background checks. Because of this, interested caregivers and dog walkers who join Rover must provide them their identification card (ID) and social security number.
2. Connect with the potential pet sitter.
Gather the contact information for the candidates that stand out to you the most (email address, phone number, etc.) and coordinate an interview for their pet care services. If limited by the COVID-19 pandemic, it is still possible to hire sitters safely but advised to limit early contact to Zoom or video calls.
3. Ask them a series of interview questions and take notes.
For sitter databases like Rover, there's a possibility that the information on the candidate's profile is out of date. Their availability could have possibly changed, they might not do overnight stays anymore, they might be staying at another client's home certain nights, etc.
When you meet for the interview, here are some recommended questions:
What is your current availability?

How much advanced notice is required for pet sitting services for overnight stays?

How much advanced notice is required for pet sitting services for companionship and dog walking?

What is your history and experience with dog care as a professional pet sitter?

Are you a U.S. Citizen and will you pass a background check?

Did you receive or plan to receive the COVID-19 vaccine?

(If applicable) Are you experienced in giving dogs their medication?

Do you have a family member or friend you can provide as an emergency contact?

Are you insured?

Do you have a driver license and vehicle?

In times of emergency, are you capable of lifting for pet transport?

Are there any dog breeds that you don't work with?

What are your payment rate expectations?
Be sure to grab their business card if they have any! Professional pet caregivers typically carry these on them.
4. Be thorough about specific needs with the potential pet sitter.
If your dog has specific needs that need to be met in your absence like medications or routines, be sure to disclose that to the potential pet sitter to see if they are comfortable with and capable of offering the best care for your fur baby.
5. Narrow down the interviewees and coordinate a meetup with your pup.
With the limits that come from COVID-19, social distancing may be required for this. It's important for your dog to be comfortable with their potential sitter so this meetup gives them the space to get to know each other. Pay attention to how the sitter interacts with your dog and vice versa.
6. Start with dog walking services before moving up to overnight stays if time is available to do so.
The more your dog gets to know their new companion, the easier it is for them to muster and deal with separation anxiety on the days you spend away from home longer or aren't set to come home at all, etc.
Pro-tip: Make sure that your dog's new pet sitter knows where the essentials are. That includes the dog kennel, first aid kit, dog and puppy food, medication, and dog walking accessories (harness, leash) for starters. Additionally, you and your pet sitter can use SMS or a mobile app to communicate with each other. They can send you photos of your dog while on walks, check-in, etc!
This is just a sampling of tips and informational posts we offer at Joyride Harness. You can find more content including tips and tricks and how-tos for caring for your dog on our blog in this section.
Share this post