How to Dog-Proof Your Home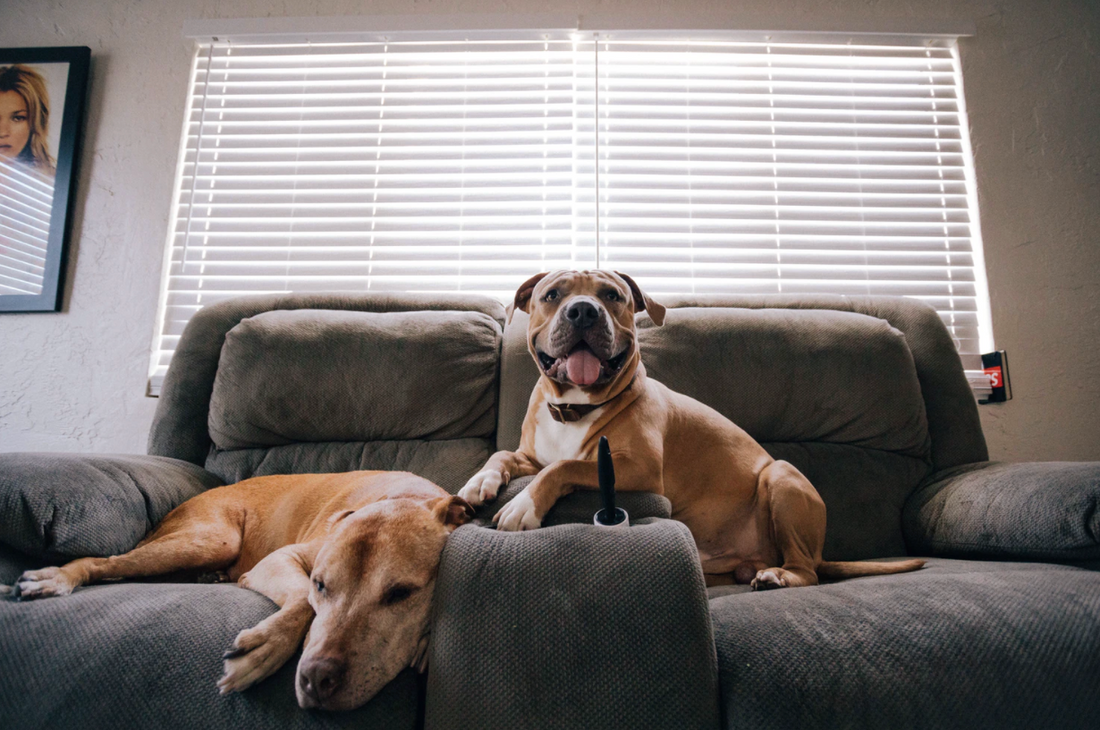 Bringing a new living being into your home requires prep. It doesn't matter if it's a newborn baby, cats, dogs, dinner guests, etc. They all require some sort of prep work to make sure your home and spaces are ready to take on that sort of company.
Adult dogs
,
puppies
, and other pets, just as babies are, can be incredibly curious when getting acquainted with a
new home
. New spaces means adventure to
pups
; new
scents
to smell, things to taste, things to grab a hold of, and other opportunities that may present
hazards
. So when you're introducing a
new puppy
or dog into your home, you'll want to make sure that your home is dog-proofed and
puppy
-proofed.
Dog-proofing your home isn't just for the security and protection of your belongings. Dog-proofing your home can help alleviate worries or anxieties you may have about your dog's well-being
and
prevent emergency
veterinarian
visits.
What steps should you be taking to dog-proof
your
home before the arrival? Especially a
puppy
arrival?
The following dog-proofing tips are organized by room/location for your easy reference!
If you're using a shoe rack, consider moving the shoe rack to a nearby

closet

in case your dog becomes fond of

chewing

on shoes.

Make sure your door can't be easily opened by your dog. This is especially important for homes that do not have a standard, round door knob.
Make sure loose or dangling

electrical cords

and

wires

are out of reach. Use zip ties or rubber bands to keep excess

cords

and

wires

together and secure to avoid tripping or your

puppy

grabbing onto them.

Remove houseplants that may pose a threat to your dog's health. If you must keep them, relocate them to somewhere out of reach. The higher, the better.

Put away items (kids toys, crafting materials, etc.) that don't live permanently in the living room.
Move cleaning supplies and

medications

under the

sink

to a higher shelf or

cabinet

.

Keep all foods out of reach even if it's dog-safe as the

packaging

or wrapper may be harmful to your dog. Remember, not all human food is safe for dogs. That healthy treat for you might fall under

toxic foods

for dogs.

Close all toilet seats so your dog isn't drinking water that has residual cleaning chemicals.

Use child-proofing latches for easy to reach

cabinets

.

Make sure your trash can has a

lid

that your dog can't get into.
Make sure loose or dangling

cords

and

wires

are out of reach including phone chargers.

Keep your bedside table clear of loose items,

medications

, and cosmetics.
Move all chemicals to a higher shelf or

cabinet

.

Keep sharp objects and tools stowed or out of reach.

If you've used

antifreeze

on your garage floor or driveway, wash it off. It doesn't take much to make your dog sick or worse.
There are other suggestions to consider as
pet owners
. One
good idea
is to utilize
baby gates
to limit access to different areas. Another is to extend your concerns to the
backyard
making sure that there is a
fence
and no harsh
fertilizers
so that your fur baby can roam freely.
What you've just read is a sampling of blog posts we offer at Joyride Harness. We cover current events, informational posts, interviews, and more! You can find more content including tips and tricks and how-tos for caring for your dog on our blog at
this section
. Feel free to leave a comment with tips you're looking for!
Share this post