How To Clean The Pug Life Harness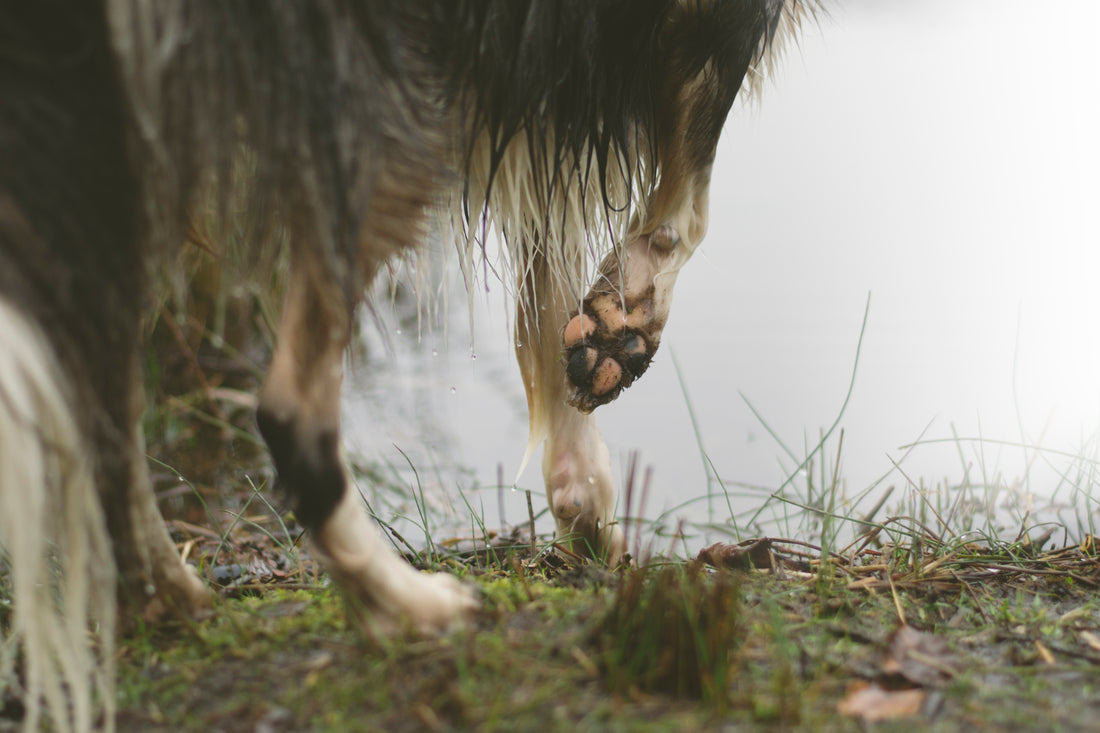 Summer is over and we're sitting here staring at our dogs' harnesses pathetically after many trips to the beach. There were a lot of splashies involved. When we were deep in research and development of this harness, the thought of wet environments and activities were definitely on the mind. So we made sure to create a harness that could be cleaned.
Before we dive into how you can clean the Pug Life Harness, please take a look at some of our other informational posts if this is your first time here:
On to the good stuff!
SPOT CLEANING THE PUG LIFE HARNESS
If the harness wasn't fully immersed in water or a substance but rather some spots were affected on the harness, you can spot clean instead of heading to the washer.
What You'll Need
The harness (or harnesses)

A washcloth

Warm or hot water

Pet safe soap
How to Spot Clean The Harness (in steps):
Dip the washcloth into warm or hot water.

Using less than a dime size of pet safe soap rub into the wet washcloth.

Pinpoint the spots that need to be treated and rub the washcloth into the spot.

Once treated, rinse the washcloth in warm or hot water.

Without any more use of soap, rub the wet washcloth into the spots you treated to remove remnants of soap, etc.

Repeat as necessary.
USING THE WASHING MACHINE
What You'll Need
The harness (or harnesses)

Washing machine

Color safe detergent
Washing Machine Settings
Cold/Cold -

If your fur baby is afflicted by fleas, we recommend using a warm or hot cycle but without any other items in the wash

.

Small Load 
Because of the patterns and colors used in the harness, we strongly advise using a color safe detergent when washing your Pug Life Harness by machine. 
DRYING YOUR HARNESS
The Pug Life Harness is considered machine dry safe, however, for longevity sake and knowing that dryers can be finicky and cause damage to some clothes over its lifetime, we recommend air drying the harness. 
After spot treating or washing the Pug Life Harness, simply unbuckle the body strap and undo the front strap and lay the harness flat on a protected surface. Make sure it's out of reach from the kiddos and fur babies. 
The dry time may vary depending on which cleaning method you use. 
WHAT OUR CUSTOMERS SAY ABOUT WASHING THE HARNESS
Barbara L. - ⭐⭐⭐⭐⭐/5
"I purchased this harness for my 6 month old Labrador retriever puppy. I ordered the XL in anticipation of him being fully grown and still being able to wear it. It fits him perfectly now and I know that I can adjust the straps to adapt to his future weight. True to size. Great quality. Very tough. The first day he wore it, he rolled in the mud & I had to wash it. It was very easy...Just used a soft brush, rinsed it and air dried it. Good as new! I love it, highly recommend it. Compared to the ones that I saw in the pet store that were similarly priced, this one is better."
Lesley T. - ⭐⭐⭐⭐⭐/5
This is Jenkins. We think he runs faster, jumps higher and barks louder with his Pug Life Harness on! Super easy on/off, no slipping, sagging or chafing. I've thrown it in the washer twice because it gets lots of action.
HAVE ANY QUESTIONS?
If you're looking for more information on the Pug Life Harness, check out this section of our website and the FAQ. Other questions can be sent to us via the contact form on our site!
Share this post