How To Care For Your Dog When You're Not Around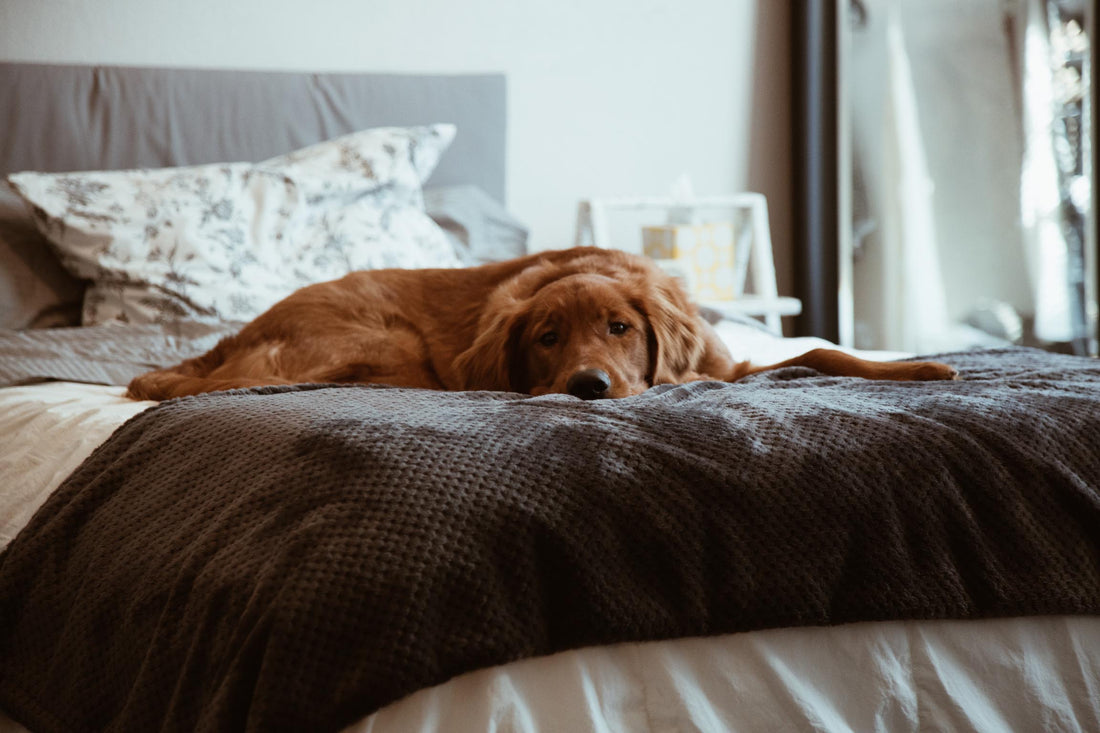 It's no secret that dogs require a lot of care and responsibility. From the moment we welcome a furbaby into our home, we vow to give the love and attention they require unconditionally. While all this is true, we still also need to go about our day whether it's going to work, attending jury duty, having a baby, and all that jazz. In an ideal world, our dogs would be with us 24/7, but sadly that's not the case. We do have to step away to keep things running smoothly, and often that means leaving our dogs alone at home.
But there are so many ways we can still care for our furbabies even while we are away from home! Let's take a look at just some of the few ways we can continue to provide doggos the attention or care they need.
Consider a dog sitter or dog walker.
Cost?
Rates depend on service provider and/or individual hire.
Recently, we covered the differences between the on demand services Rover and Wag. Technology allows us to have more access to services such as dog sitting and dog walking. For example, Rover can go as far as get you someone who can watch your house and dog for an extended amount of time. All of this is done through a simple app. Of course, you can also support sitting and walking services in your area!
Keep your dog engaged in an activity.
Cost?
Low cost.
Sounds and visuals are standard modes of keeping your dog's focus on anything but the fact you are not home. Normal practices for this include keeping a radio, podcast, or music on. Maybe your doggo has a favorite telenovela they like to watch. The simple things! But we also know that this could rack up your energy costs, so an alternative recommendation is to try out dog puzzle toys or treat dispensing toys. These options keep your dog occupied through incentive!
Provide a comfortable space for them… that's theirs and theirs only.
Cost?
Low cost to none.
We all probably have this for our furbabies already, but providing a space that belongs to your dog and your dog only can give a sense of comfort and familiarity. To do this, give them a bed and/or kennel, toys in the immediate area, and food and water nearby. If this is something that's in the works for your household, it may be a transition period for them. Guide them to the space with treats, your presence, et cetera! We highly recommend our winter bed which is currently discounted!
Open up a window.
Cost?
None
This option is really depending on the temperament of your doggo. If your dog is the protective type and is likely to bark at the squirrels or passerbys outside, then eh… let's keep the blinds closed! On the flip side, if your dog finds calm in seeing the outdoors, open those blinds and let the sun shine through for them.
PupTime? Video chat with your furbaby!
Cost?
What's your service plan and WiFi like? + products to help.
There are new tools and gadgets that allow you to video chat with your pets when you're away. For example, have you heard of Pet Chatz? You can attach this cool gizmo to your wall and connect to it through an app you download on your phone. Even better? You can give your doggo treats while you're away and even play games. NIFTY, RIGHT?!
(Image via @2husketeers)
We hope these tips help you out to keep your doggo happy while you're away! Let us know how you care for your furbaby by posting on Instagram using the hashtag #JoyrideHarnessSuperstar.
Share this post