How to Care For Visually Impaired Dogs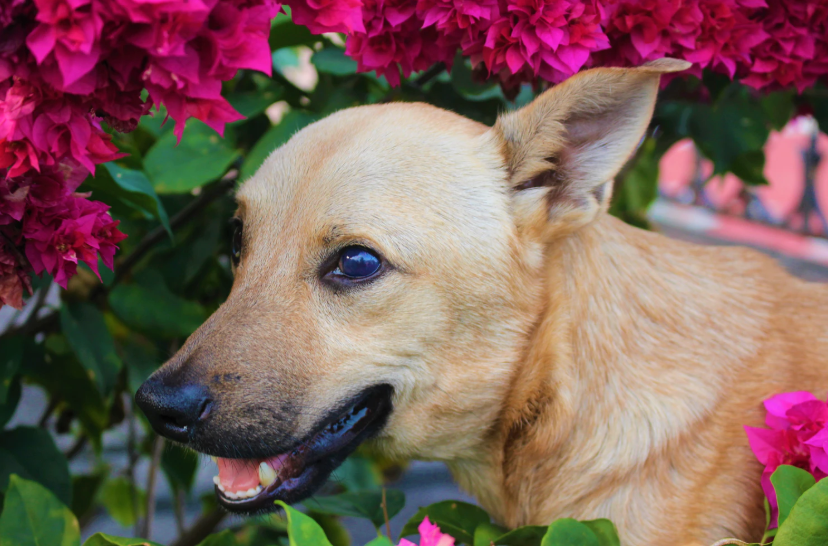 When you care for a dog, you're taking on full responsibility for their life. That's a huge agreement to make, and honestly one of the most rewarding unspoken contracts between human and dog. There are things along the way - or known at the beginning - that may prove challenging especially when it comes to a dog's health. You might adopt a dog that is blind or visually impaired or they might along the way lose their vision as the years go by. 
So how do you take care of a blind or visually impaired dog?
First things first, if you think your dog is losing their vision, pay attention to the following signs:
They're more clumsy than usual.

They're easily startled.

You see cloudiness or imperfections to their eyes.

Regular tasks seem more difficult like finding their toys.

They're experiencing eye pain.

Their energy is noticeably low.
In those cases - and for all phases of vision loss actually - you want to start by making an appointment with a veterinary ophthalmologist. 
Tips For Caring For Visually Impaired or Blind Dogs
1. Dog-proof your home. 
This is for their safety. You'll want to remove your home or living areas that your dog is in from anything that's hazardous and can cause harm to them if broken, eaten, etc. Another thing to consider is to keep the floor space as open and clear as possible, removed from random objects that don't need to be there.
2. Do not rearrange anything.
It's best to keep everything where they were. For example, your dog needs to know at all times where they can find their food and water dishes. Moving these frequently will cause a lot of confusion and removing that sort of access can impact their hydration and nutrition.
3. Enhance smells in activities.
If you're trying to keep your dog active and engaged through various activities even at home with dog toys, rub dog treats all over the item so that they can use their nose to pick up on the scent easier. 
4. Guide them through the house.
Walking your dog through the house helps them familiarize the different spaces so that it's easier for them to wander on their own.
5. Utilize sounds. 
It's recommended to keep a television or radio on when you're not at home especially if your dog has anxiety or is easily startled. Make sounds here and there so that your dog knows you're present, and as time and budget permits, introduce toys that squeak or have some sort of sound.
Pro-tip: Ditch the regular water dish and go for a fountain so they can hear the water!
6. Introduce textures into your home through different carpets.
Let your dog's paws and sense of touch help them navigate around the house! Introducing different carpets and rugs with various textures will help your dog familiarize themselves with the different areas of your home.
This is just a sampling of tips we offer at Joyride Harness. You can find more tips and tricks and how-tos for caring for your dog on our blog at this section. Feel free to leave a comment with tips you're looking for!
Share this post