Harness Files | Interview with Linzi Lipinski & Maggie Bea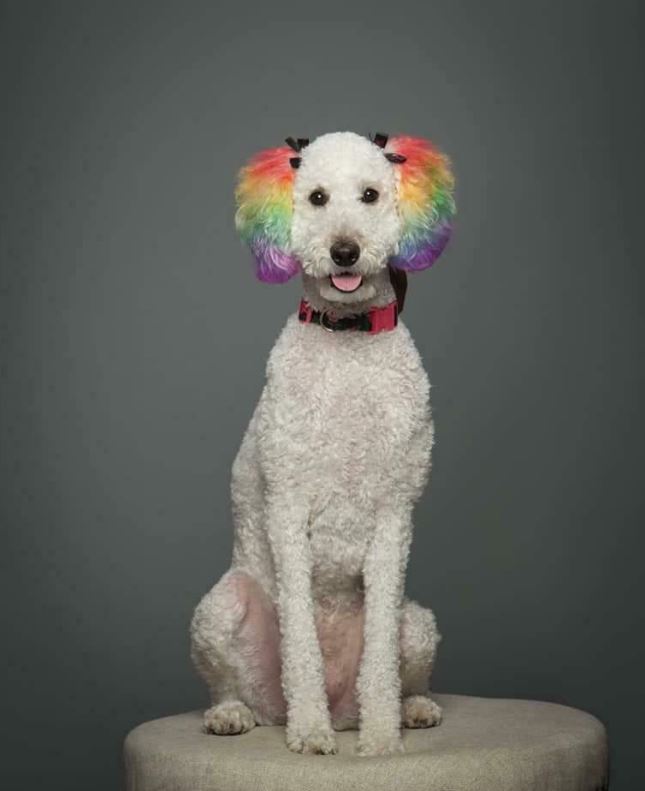 We just closed National Pet Month and wow! A huge thank you to everyone who sent photos in of their adorable fur babies. We spent a lot of time sharing your photos with the world through our Instagram stories, and in the process, we've connected with so many doggo parents with an impressive love of their furever friend. That leads us to share the exciting news that we've got a great lineup of Harness Files interviews coming your way.
In case you need a reminder or are new to our blog: Back in 2019, we introduced a new series to our blog called the Harness Files! This is where we reach out to customers who've made noticeable impressions to our team online and we ask them about their experience with the Joyride Harness (formerly known as Pug Life Harness) and their fur baby.
The latest interview and featured friend is with Linzi Lipinski, who reached out to us on Instagram and Facebook with the most adorable photos of her fur baby named Maggie Bea wearing the Joyride Harness. We connected with Linzi to learn more about Maggie Bea and see how the Joyride Harness experience is going for them!
Meet Maggie Bea
Joyride Harness: How did Maggie get her name?
Linzi: Maggie for both my fiance and I had grandmas named Margaret and Bea for beautiful!
Joyride Harness: How did Maggie join your family?
Linzi: She was abandoned before my fiance and I got her, so at first we were just going to foster her but we completely fell in love.
Joyride Harness: How would you describe the joy that they bring to your life? 
Linzi: She is also my child - only speaking for myself not my fiance. The joy she brings is hard to put into words. Every day, waking to her and her smiling face helps me when I'm down. She is just so her own little (ok 46 lbs "little" lol) personality. 
Joyride Harness: How would you describe your walking experience before the Joyride Harness?
Linzi: Maggie tends to pull ahead. She is a little nosey and wants to smell everything.
Joyride Harness: How has the Joyride Harness improved your walking experience?
Linzi: She doesn't pull as much.
Joyride Harness: If Maggie could spend an entire day doing their favorite things, what would that day look like? 
Linzi: First, going to Camp Bow Wow. Everyone there is her friend, and after that, getting what we call "cold stuff" from Pet Planet or just going to the dog park. She is so fast and loves to run and chase tennis balls. 
Joyride Harness: If you were to cast an actor to do the voice of Maggie in a live action dog movie, who would it be? 
Linzi: Wow I never really thought about this question. The first thing that comes to mind is Julia Roberts. She was my childhood favorite actor. I would want the person who plays her to meet Maggie first because she really has this one of kind personality.
A huge thank you to Linzi for connecting with us for an interview! We loved hearing about Maggie Bea and seeing the amazing photos of her. Are you a customer and want to be interviewed for our blog? Drop a comment and we'll reach out!
Share this post