Harness Files | Interview with Jessica and Zero the Merle Corgi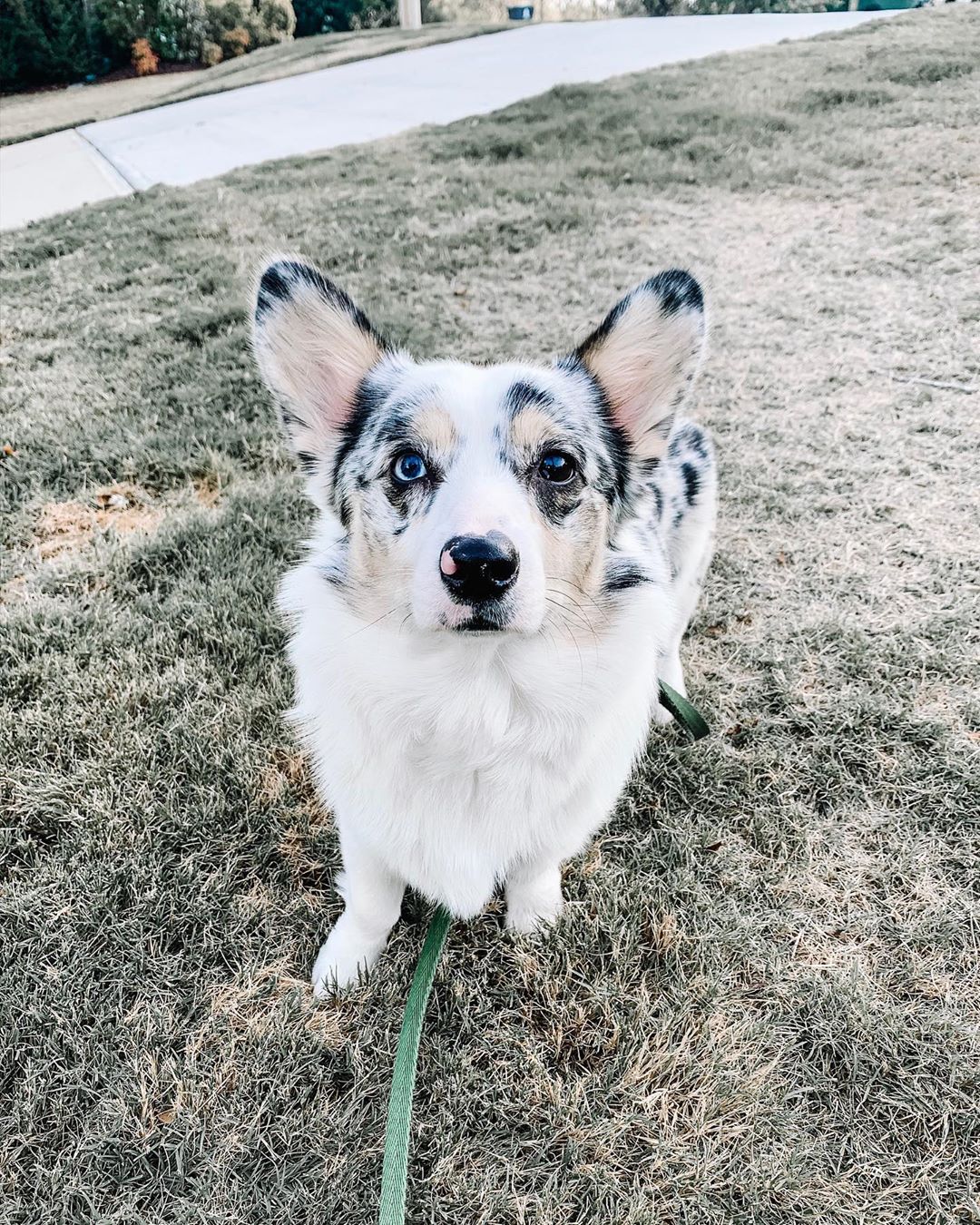 In the last few months, we introduced a new series to our blog called the Harness Files! This is where we reach out to customers who've made noticeable impressions to our team online and we ask them about their experience with the Joyride Harness (soon to be Joyride Harness) and their fur baby.
Joyride Harness seems to be widely popular when it comes to the corgi demographic on Instagram! We firmly believe that seeing a corgi is a sign of good luck, but imagine our shock when we first saw Zero the Merle Corgi. We wanted to learn more about Zero and how the harness works out for this lovebug, so we reached out to Zero's human Jessica for a Joyride Harness interview.
Meet Zero
Harness Size: Medium
Harness Pattern: Green Plaid
PLH: How did Zero become a part of your life? 
Jessica: Zero became a part of my life after extensive research on the breed and breeders in my area, after months of searching we found a breeder just outside of the Jacksonville, FL area who just happened to have a litter from Christmas eve in 2017. Zero was the last merle of the litter and the runt of the group! He also ended up being the only one with one brown and one blue eye. One of my favorite features about him.
PLH: How did Zero get their name?
Jessica: I am a huge Disney fan and my husband loves the movie The Nightmare Before Christmas. So the name comes from Jack Skellington's ghost-dog.
PLH: What is it about the Joyride Harness that you like and how has it helped with your walks with Zero?
Jessica: I like how durable the Joyride Harness is, I can tell it is made from quality materials. Especially for my little guy who likes to roll on his back all the time. Zero is a bit of a puller, so this has allowed us to have more control over that without hurting myself or Zero in the process. Plus, it's a super cute harness!
PLH: What are some quirks and things about Zero that you love?
Jessica: Zero loves doing what I call trust falls! I know it sounds strange, but whenever I hold him he will literally throw himself back and just expect me to catch him. He thinks it's a game.
PLH: For Fun! If you were to cast someone to do the voice of Zero in a live action dog movie, who would it be and why?
Jessica: I would cast Benedict Cumberbatch. He is one of my favorite actors and I envision Zero having a sophisticated British accent. So it's a win/win.
We thank Jessica and Zero for taking the time to share with us their experience with the Joyride Harness! Follow their adventures at @zerothemerlecorgi! For a chance to be featured with your dog in an interview, post on Instagram using the tags @joyrideharness and #joyrideharness! 
Share this post