Harness Files | Interview with Brandy & Piper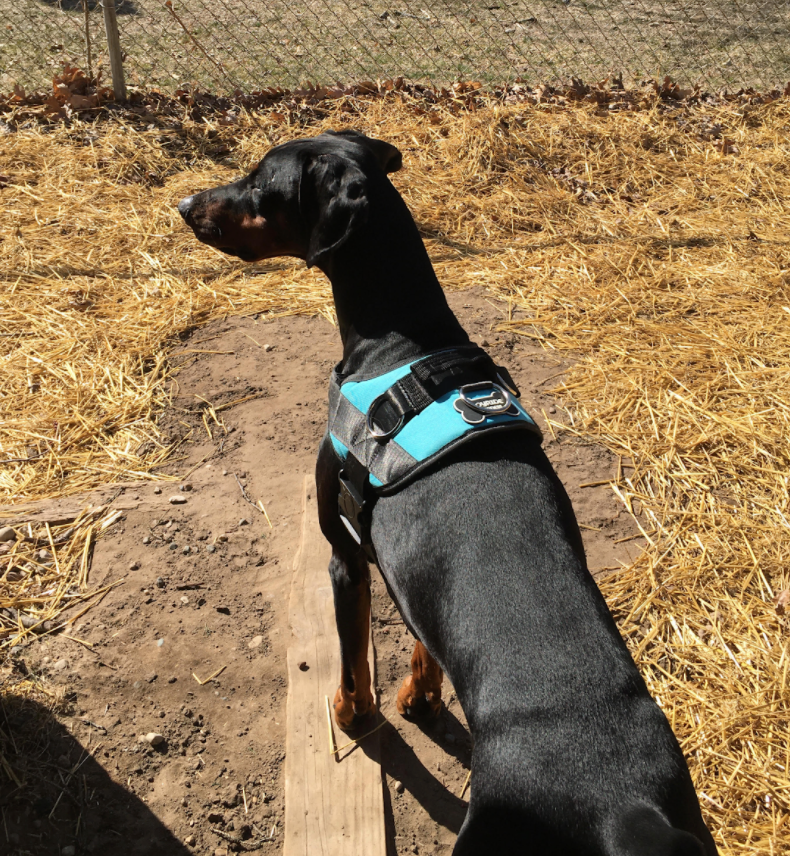 We have a winner, ladies and gentleman! 
Back in 2019, we introduced a new series to our blog called the Harness Files! This is where we reach out to customers who've made noticeable impressions to our team online and we ask them about their experience with the Joyride Harness and their fur baby. 
This interview is a special case as we've connected with one of the winners of our weekly Joyride Harness giveaways, Brandy Lee-Hardenburg!
From the giveaway win, Brandy received the following:
What an exciting haul! Even more exciting? Getting to introduce you to this delightful and impressive fur baby companion to Brandy. Are you ready to meet the doggo that's going to get spoiled with these winnings?
Meet Piper
JRH: Tell us about Piper!
Brandy: There are no words that could possibly come close to describe the joy we receive from having her in our family. 
JRH: How would you describe your walking experience with Joyride Harness?
Brandy: Piper is very muscular and strong, she pulled terrible before the harness, the Joyride Harness has made a big difference! 
JRH: We understand that Piper is not just any dog. She's got some skills! Tell us more!
Brandy: Piper is in training with Michigan Search and Rescue to become a Wilderness Airscent Dog. She loves her job and would do it all day everyday if you let her! Especially since it means running all over off her leash. 
Piper's training to be an Airscent Dog consists of 3 levels, each level has several tests you need to pass to move on. Then she has to take a Certification Test. For the test she must clear 160 acres in 2 hours.  She finds any live respirating human being in a specific area we are assigned to search. She also finds people who are recently deceased. She is currently in Level 3. She trains several times a week and we travel all over lower Michigan. She has a very high drive and an unbelievable focus for her job. She is a hero to me. 
JRH: If you were to cast an actor to do the voice of Piper in a live-action dog movie, who would it be?
Brandy: Piper's voice in a live action movie would be done by Maggie Smith. (From Downton Abbey) 
A huge thank you to Brandy and Piper for joining us for a Harness Files interview! Enjoy all the walkies your heart desires.
If you're interested in having your fur baby spotlighted in our Harness Files blog series, post on Instagram using the tags @joyrideharness and #JoyrideHarness for a chance to be featured and our Joyride Harness team will connect with you! 
*Joyride Harness runs weekly giveaways for prize bundles valuing at least $120 each week! Want in on the next giveaway? Don't miss it and make sure you're following our Facebook page for updates on when they launch: CLICK HERE
Share this post