Harness Files | Interview With Alyssa Priebe & Whiskey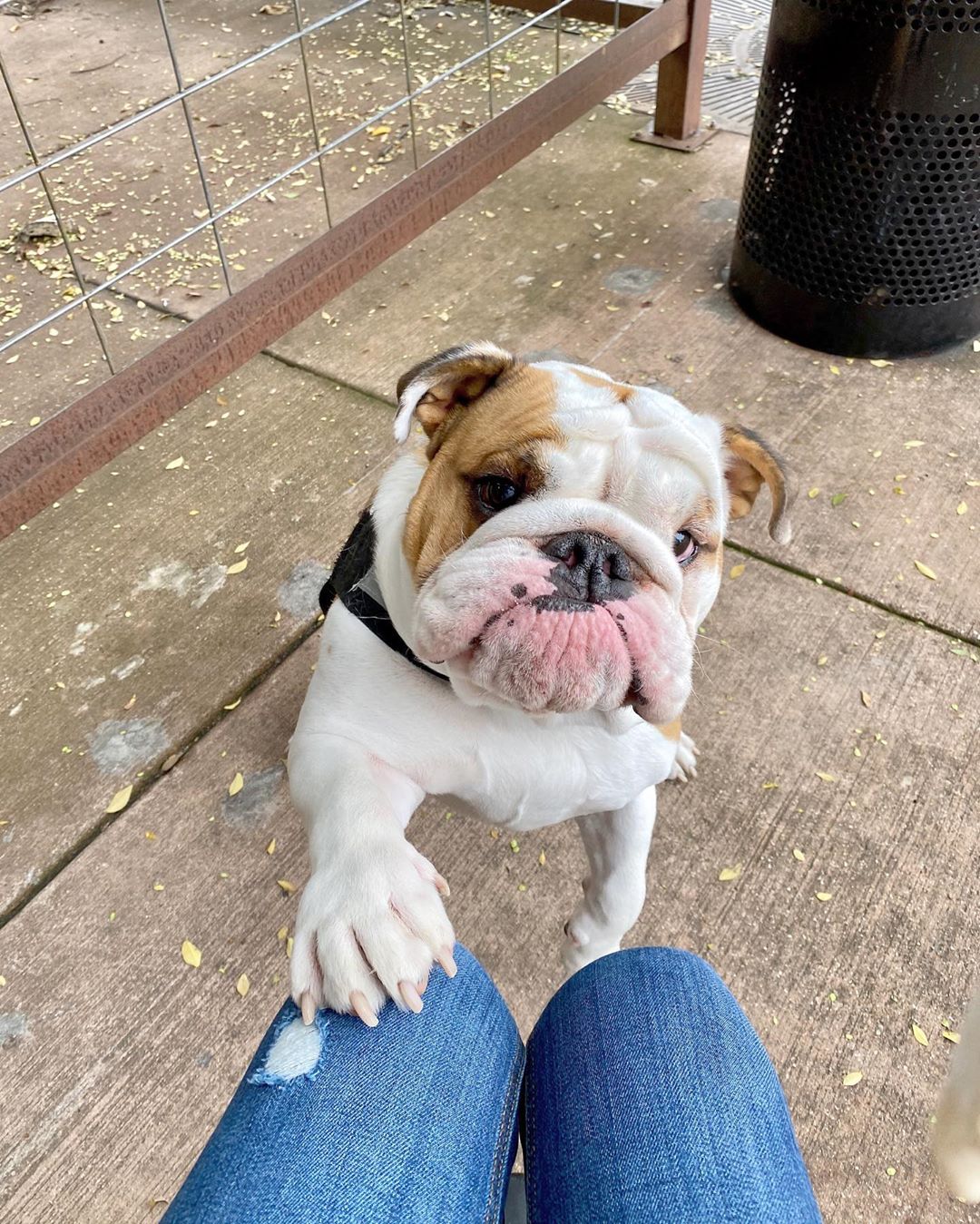 Happy Hour is starting early!
What is the Harness Files? This is a new interview series at Joyride Harness - soon to be known as Joyride Harness -  that spotlights customer stories in their experiences with the harness and their dog(s).
This is a great way to get a better understanding of how the harness can help improve the quality of your walks with your dog. You'll be introduced to a variety of voices with candid reviews and responses about the harness from customers.
In the third Harness File interview, we connect with Alyssa Priebe whose dog Whiskey made quite the impression on Instagram and we wanted to learn more about her experience with the Joyride Harness!
Meet Whiskey
Harness Size: Large
Harness Pattern: Camo and Fall Plaid
PLH: How did Whiskey become a part of your life? 
Alyssa: We had Whiskey planned for a very long time! We found a breeder we fell in love with that was located in Amsterdam, Netherlands. We got married in June 2018 and picked Whiskey up in July. We basically planned our entire honeymoon around him! We honeymooned in Greece and flew to Amsterdam on our last day to pick him up. 12 week old Whiskey made the 9 hour flight back to Dallas, Texas with us. It was the best Honeymoon that ended with a Puppymoon!  
PLH: How did Whiskey get his name? 
Alyssa: His parents love drinking Whiskey! We always wanted a light brown bulldog, so the name was picked out before Whiskey was. 
PLH: What is it about the Joyride Harness that you like and how has it helped you on your walks? 
Alyssa: We loved how easy it was to put on the Joyride Harness. Having a stubborn bulldog means they never want to get up to go outside- The Joyride Harness fixed that problem for us! It's extremely easy to snap on and pull him down the hallway now- before with a regular collar he would choke. 
PLH: What are some activities and things you and Whiskey enjoy doing together? 
Alyssa: We love playing ball and fetch together! His mom is a fan of long walks but Whiskey, not so much! Joyride Harness makes it easy for us to pull him along on walks. 
PLH: Just for fun! If you were to cast someone to do the voice of Whiskey in a live action movie, who would it be? 
Alyssa: Justin Timberlake - Whiskey has just about as many talents and fans as JT!
We thank Alyssa and Whiskey for taking the time to share with us their experience with the Joyride Harness! You can follow their adventures on Instagram at @thebulldogwhiskey.
For a chance to be featured with your dog in an interview, post on Instagram using the tags @joyrideharness and #joyrideharness!
Share this post