Facts to Know About CBD for Dogs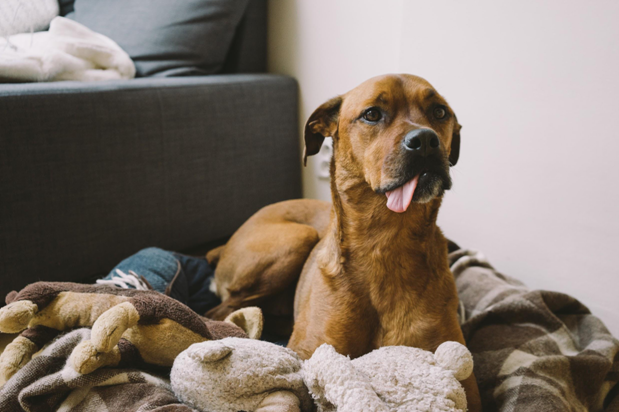 You've probably heard the term 'CBD' tossed around in casual conversations or maybe you come across it online, but did you know that CBD oil is something that doggos can benefit from? Standby. Putting on our lab coats to walk you through it!
What is CBD?
According to Project CBD, "Cannabidiol—CBD—is a cannabis compound that has significant medical benefits, but does not make people feel "stoned" and can actually counteract the psychoactivity of THC. The fact that CBD-rich cannabis is non-psychoactive or less psychoactive than THC-dominant strains makes it an appealing option for patients looking for relief from inflammation, pain, anxiety, psychosis, seizures, spasms, and other conditions without disconcerting feelings of lethargy or dysphoria."
Trials and FDA
While there's scarce scientific data that proves health issues in dogs specifically are resolved by CBD oil, it is a legal holistic option that pet owners and researchers stand by with studies for general use on animals to back it. Dogs Naturally Magazine explains, "Most CBD oil for dogs and other pets is derived from hemp oil, so it contains no or very small traces of THC. Because of this, hemp-based CBD products for humans and animals are legal in all 50 states."
How It Helps Doggos
You ready for this miraculous list of how CBD oil can help your doggo and their afflictions?
CBD can be used to prevent IBS - or Irritable Bowel Syndrome - as well as restore healthy organisms in the gut.
It reduces and suppresses inflammatory autoimmune phenotypes.
CBD oil use can help senior doggos by protecting brain cells from dying out.
Appetite is increased and it can help with nausea.
It's a pain reliever.
Fights off seizures, helping epileptic doggos.
It's good for the heart and reduces anxiety.
If you plan on giving CBD oil a try for your doggo friend, we do recommend you compare and contrast different types of products in the market. CBD oils can be produced in different forms, but the most effective type for doggos and humans for the issues they may face above is liquid! So keep that in mind during your search.
Keep calm and CBD on, friends!
Share this post