Dogs Banned By NYC Subway Unless They Fit In A Bag, Dog Owners Make It Work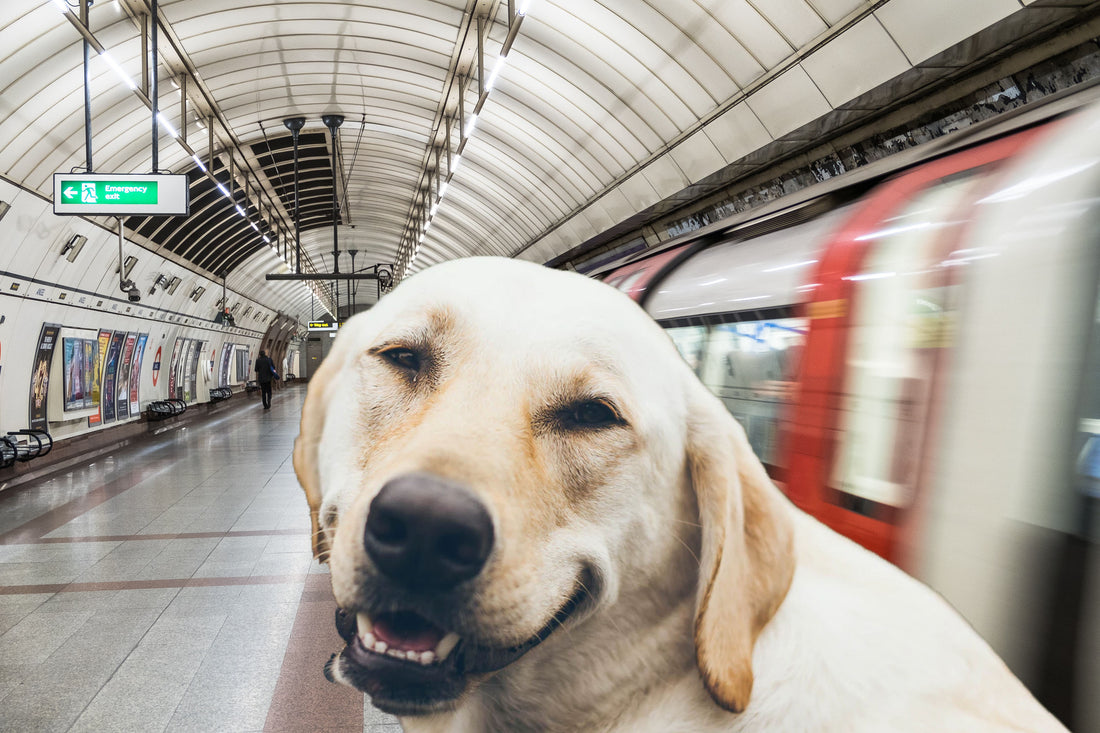 You know what's really unfortunate? The fact we can't take our dogs everywhere and anywhere. We understand though. There has to be some level of control to avoid chaos, right? But doesn't everyone know that our dogs are the goodest doggos? We just need to be able to make it from point A to point B with them.
When it comes to large, busy cities, we especially understand the need to be able to take your dog in public. Transportation systems specifically. In New York City, most people don't even drive let alone own a vehicle. So think about what it takes to commute with a dog!
Imagine the disappointment when NYC's subway transit announced a dog ban. Thank goodness not an all-around dog ban. The rules were, "No person may bring any animal on or into any conveyance or facility unless enclosed in a container."
What the rules failed to cover were the size of the animal or what kind of container. In order to avoid paying a fine, the citizens of New York City took it upon themselves to find loopholes. They got creative and made it work. Take a look at just some of the few photos that resulted from this ban.
1. This husky is probably meditating on how
tote
-ally awesome it is to move but not touch the ground.
2. Nothing to see here. Just got done shopping at IKEA and found a four-legged dinner table monitor.
3. "I got your back, dad."
4. A different take on Bran and Hodor.
5. Like the new baby carrier?
Major props to the humans of New York that found ways to get their darling doggos on board the subway without breaking the rules. You make the internet more entertaining, and we're sure your furbabies had a blast playing this game with you.
Share this post