Dog With Two Mouths Taken In By Rescue Shelter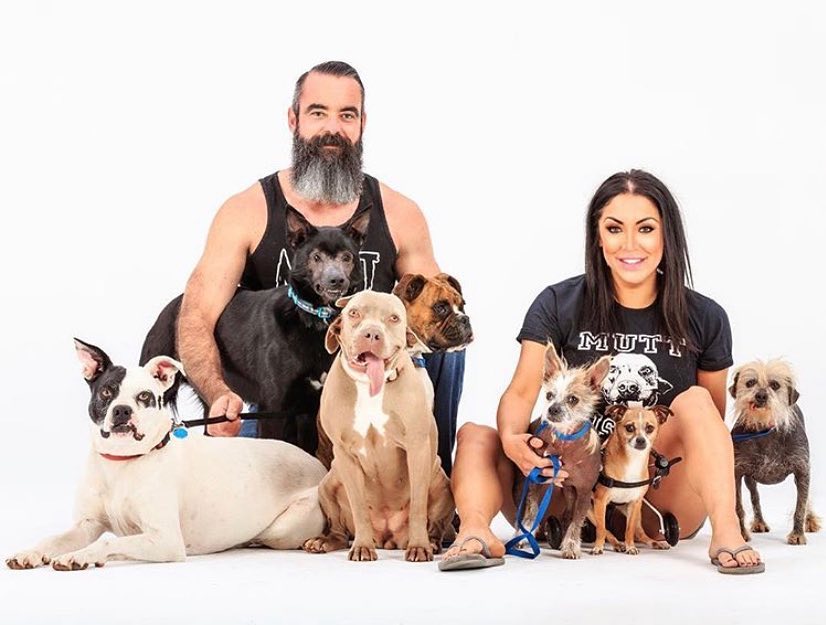 In February, we stumbled upon a news report about a dog with two mouths taken in by a rescue shelter. You read that right. Two mouths. Biological abnormalities are so interesting and give furbabies a special signature about them, but not everyone feels that way. What should be found fascinating is often met by confused humans who look down on animals with abnormalities.
Extra paws? Extra love! In this case, we have two mouths on five-year-old mutt stray by the name of Toad who was recently taken in by a rescue in Oklahoma City. This rescue, however, is now considered her forever home.
Heather Hernandez is the owner of Mutt Misfits Animal Rescue Society. Their mission is to "help unwanted animals in situations that could lead to harm or euthanasia." Their primary focus is on animals that have medical illnesses and injuries. In other words, their focus is on animals that are less adoptable and in unideal situations.
"By partnering with shelters and the public, we promote responsible pet ownership, spay and neuter, and the adoption of special needs pets. It is our goal to save the un-saveable."
When Heather saw Toad at the shelter, it was love at first sight. Despite Toad's appearance having an extra mouth where an ear would normally be found in addition to an oddly aligned face and sensory issues, Heather knew that Toad was going to become a Hernandez. Toad would become the ultimate Mutt Misfit.
(Image via Scoop Nest)
According to an interview with Heather, Toad's veterinarian thinks she absorbed her twin. With how the mouth is positioned where an ear would be found, the teeth are connected to the skull so it was best to leave that alone. But come as you are, right? Heather recognized Toad needed the love and her family and rescue organization was ready to provide just that!
In the same interview, Heather stated, "Just because an animal doesn't look perfect, it can still make a perfect pet and a perfect part of the family."
And she's 100% right!
Want to learn more about Mutt Misfits Animal Rescue Society? You can follow them on Facebook
here, Instagram,
or visit their website at
muttmisfits.com
. You can also follow Toad on Instagram. The rescue is a nonprofit and accepts donations!
Share this post