Dog Shelter Invites You To Raid Their Shelter Instead of Area 51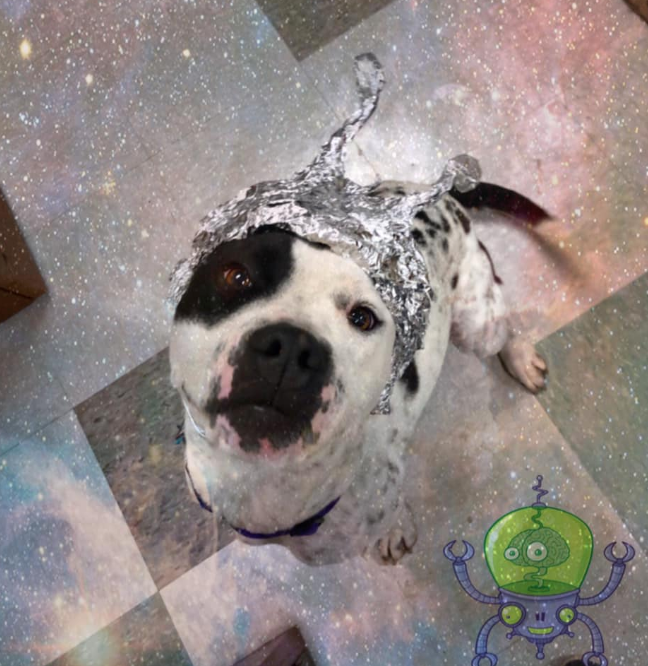 You've probably seen the memes that have taken over the internet in the last month. All this talk of Area 51 and storming into it as a group? Let's rewind.
Recently, a Facebook event went viral for the most outlandish endeavor: assemble and storm Area 51. Titled 'Storm Area 51, They Can't Stop All of Us', the event is set for September 20th and is causing quite a stir in the news and online. 
Endless memes have been created and shared, but now an Oklahoma animal shelter is joining in on the internet craze in their own way that pays it forward for the animals looking for forever homes. 
OKC Animal Welfare took to Facebook on July 19th with a plea:
Come storm our shelter...
We have great animals ready to protect you from the Area 51 aliens.
Adoption isn't that far out of this world!
Attached to the post is a donation button enabled by Facebook's donation feature and so far the shelter has raised nearly $3,000. When you look at the post, you'll also find a series of photos of animals at the shelter dressed for the Area 51 promotion. Aluminum foil headwear and space filters, these fur babies are out of this world and ready for a new home.
We can't get over how cute these fur babies look in their space gear. They're sure as heck working their way into our hearts! One can only assume OKC Animal Welfare was inspired by M. Night Shyamalan's movie Signs starring Mel Gibson in which the characters don aluminum foil hats in hopes it would prevent aliens from reading their minds. 
Want to show support for OKC Animal Welfare? Visit their Facebook for more content or visit https://www.okc.gov/departments/animal-welfare for information on donations and adoptions.
Share this post