DIY Summer Treats Your Dog Can Enjoy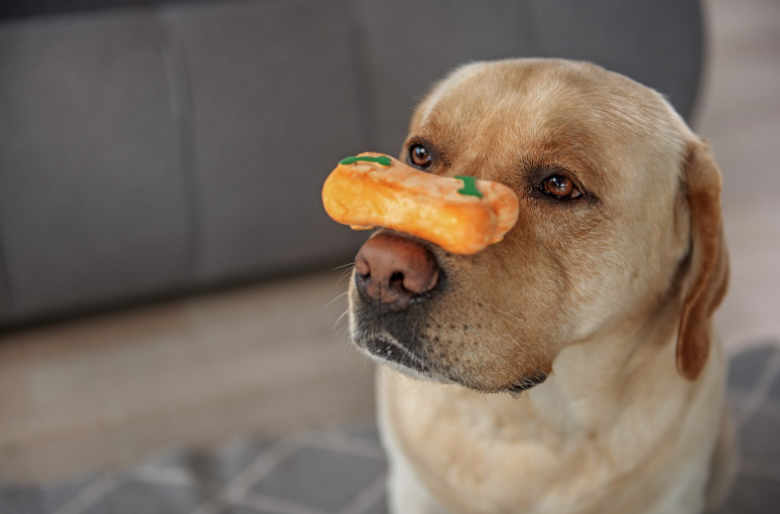 What a year it's been so far. With the impacts of COVID-19 and having to quarantine, it might not feel like it, but summertime is here and things are starting to heat up. Depending on where you're located and if your state is opening up or still under quarantine restrictions, you and your fur baby are either spending your summer days out and about or having to enjoy summer activities at home and in the safety and security of your own backyard. 
One thing is for certain, summertime calls for summery treats and snacks. Luckily, the digital world is a great resource for finding cost effective DIY treats that your dog can enjoy! 
We've rounded up some of our favorite DIY treats that we've discovered online! If you make any of them, let us know!
DIY Summer Treats Your Dog Can Enjoy
Coconut Drops - via The Dog People at Rover.com
1 cup of organic coconut oil
A handful of blueberries (optional)
A teaspoon of honey (optional)
Add your coconut oil to a bowl and place over a pan of boiled water.
Wait until the coconut softens and shape into bite-sized balls.
Place the balls on a tray and put them in the freezer.
Serve when hardened. Because coconut oil stays hard in cool temperatures, you can store your balls in the fridge in an airtight container to save on freezer space.
You could also add honey and a few blueberries as you're shaping the coconut balls for a natural sweet kick.
Peanut Butter & Banana Frozen Doggy Bites - via sugarandsoul.co
Mix ingredients together with a fork until well blended.
Use a butter knife to transfer mixture into an
Easy Push Out Ice Cube Tray
. You could use a regular ice cube tray, but they might not come out as easily, with this one you can pop them right out.
It can get a bit messy, so use the knife to run over the top on the tray and remove any excess. Also, be sure to push mixture down so that they are nice and full.
Freeze for at least 1 hour.
Apple & Chicken Pup Pops - via frugalcouponliving.com
½ Cup unsalted chicken broth
½ Cup water
1 Gala apple
Original recipe calls for pork rawhide sticks. We recommend swapping these out for Enzy-Chews that we carry at the center. Not only are these more easily digestible, they have an added benefit of tartar control.
In a measuring cup, mix together your unsalted chicken stock and water.
Wash and slice your apple into bite size pieces.
Add a few apple pieces to your paper cups, fill halfway with your unsalted chicken broth.
Place a pork rawhide twist into the center and freeze for about 3 hours.
Peel your paper cups off and your dog can have a cold treat.
This is just a sampling of tips and informational posts we offer at Joyride Harness. You can find more content including tips and tricks and how-tos for caring for your dog on our blog at
this section
. Feel free to leave a comment with tips you're looking for!
Share this post