Days Of The Week As Told By Relatable Dog Memes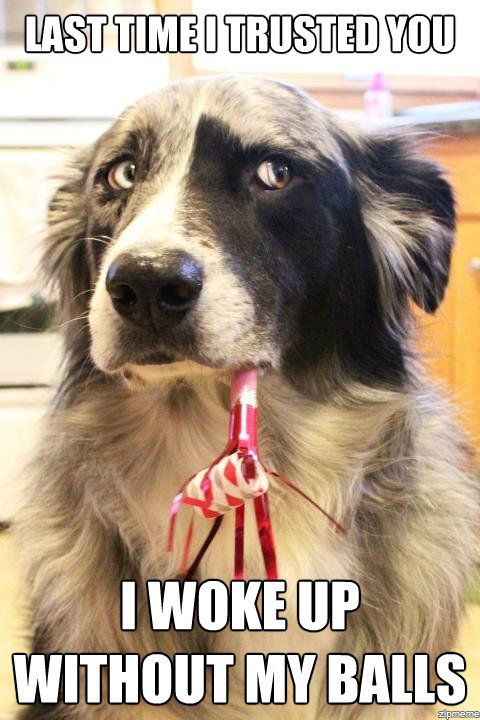 Oh, how the days just drag on… You get stuck in the middle of a work week just pining for Friday to show up. Sometimes you even get the dreaded weeks where you think it's Thursday but it's actually Tuesday. GEESH. One thing is for certain though, you deserve a laugh every day, which is why we've taken it upon ourselves to find the best of dog memes that represent each day of the week. Just try not to get your days mixed up after this.
MONDAY
- Oof. That's ruff! It's like we were JUST enjoying the weekend or something. Look at all the fun shattered to pieces right before you. These weekdays just came out of nowhere and you don't know how to put them away.
TUESDAY
- We'll take any distraction we can get especially if dogs are in the picture! You need your dog walked, you say? "I'm right on top of that Rose!"
WEDNESDAY
- Ok. Now it's coming in strong: judging ourselves, that is. We're in the middle of the week and we see the signs that we're OVER IT. Procrastination is in full force. Does anyone else spend hump day a different way? WE THINK NOT.
THURSDAY
- All work and no play makes Johnny a dull boy. #SOS
FRIDAY
- <Insert tons of profanity> FINALLY! It's finally FRIDAY! But ahhh crap. Got all dolled up only to get a text message bailing on the plans you had with the girlfriends. Oh well. This only means one thing.
SATURDAY
- This weekend was supposed to be about relaxing, but I've got an itch saying debauchery is about to ensue. A reluctant
yay
??
SUNDAY
- Gotta love that feeling when you actually get to relaxing like you wanted to originally. Become one with the couch before the week starts back up again…
Which day of the week do you find most relatable? Share this link and let us know using the hashtag #

Joyride

Harness!
Share this post