Cute Plaid Dog Harnesses For The Stylish Pup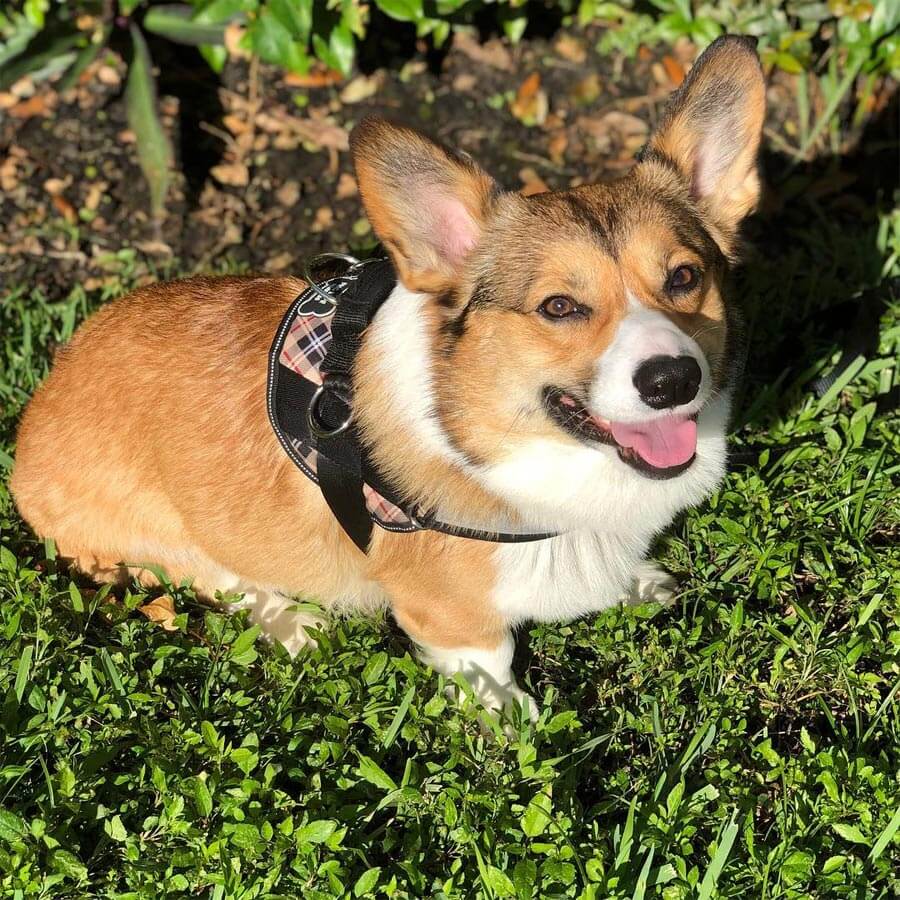 One of the things we pride most as Joyride Harness is the accessibility to quality dog harnesses as well as accessibility to stylish dog harnesses. Our range of color offerings allow for customers to pick the harness that's most appropriate to pair with their furbaby's personality, but we also have other styles available.
We may not be Burberry, but we do have the Fall Plaid All-In-One Joyride Harness which is proving to be one of the most popular styles outside of our color solid harnesses. Despite its name, doggos are enjoying it all year round.
What's plaid?
People are most familiar with the term plaid, but it's actually rooted in history as Tartan. It's regarded as a cultural icon of Scotland and is a pattern that consists of vertical and horizontal bands in different colors criss-crossing with each other.
Fun Fact: There are 21 states that have adopted their own tartan.
Tartan/Plaid Furbabies  
For the last couple of months, we've seen a spike in our doggo customer pool taking to the plaid Joyride Harness. We rounded up some of the cutest furbabies rocking the criss-cross patterns in the most fur-fabulous way!
From @
rickandmortythecorgis
: Here we have an adorable Morty enjoying the sunshine in his Fall Plaid

Joyride

Harness. We wonder how many butterflies he caught that day.
From @
nikkithepugs
: Nikki is all about the

Joyride

being a Pug herself. She's quite the photogenic pup. Take one look at her Instagram profile and you'll fall in love.
From @
patrioticpetcare
: Bella is incredibly fashion forward with her Fall Plaid

Joyride

Harness paired with a matching accessory from
@sassy_dog_fashions
. We look forward to her launching a dog look book. Fingers crossed because we 10/10 would love that.
From @
myla_the__rescue
: Myla the Posh Pit is bringing the fire in her Fall Plaid

Joyride

Harness! We wouldn't be surprised if she hits the runway someday as a doggo influencer. What a cutie!
From @
rhylathecorgi
: The best part about the

Joyride

Harness is it allows doggos and humans to get even more creative with their stylings! Check out Rhyla wearing the Fall Plaid

Joyride

Harness with her winter coat. She can easily go from Winter to Spring to Summer with this harness.
While we're super excited about the plaid harness, it is a limited edition harness style so it's not certain how long it will be available! You can start your way to a fashionable doggo by adding the Fall Plaid Joyride Harness to your cart or browse through other designs here.
If you're new to the world of Joyride Harness, you can check out our customer submitted reviews on our website at this page. We also have amazing customers who tag us in their photos on Instagram. For your convenience, we've also rounded up reviews that pertain to certain sizing queries.
Reviews: Best harnesses for puppies

(to be linked when posted)
Is your doggo wearing a Fall Plaid Joyride Harness? Be sure to tag us in your photos on Instagram using @joyrideharness and #JoyrideHarnessSuperstar for a chance to be featured!
Share this post