Can pets spread COVID-19?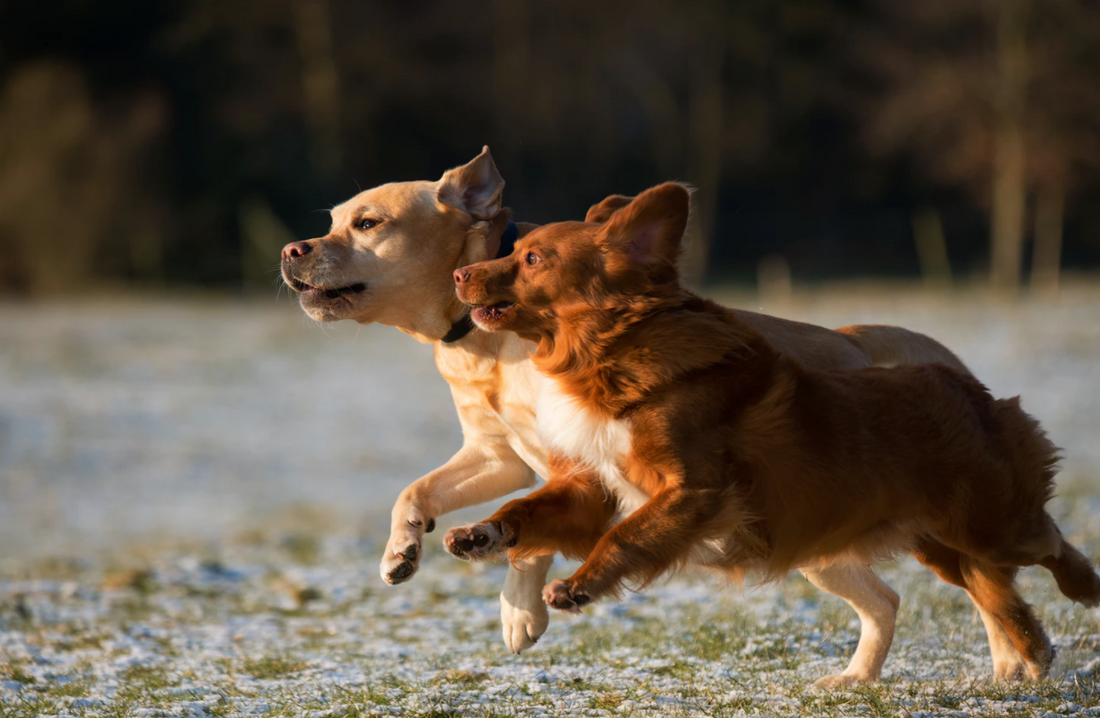 Disclaimer: Joyride Harness and Joyride Harness employees are not health experts. The information you read here is a curation of updates from trusted resources such as the CDC and World Organization for Animal Health. This information is shared out of the interest of dog health and the care of our forever friends.
We know and understand. We're just as tired of COVID-19 and the constant updates from the CDC, but a long as it's alive and well in the United States, keeping informed about the coronavirus and the spread of COVID-19 is important. For one, you have the safety of the nation (and even on a global scare) to think of, and then you have the safety of you and your family to consider.
That includes your pets too.
Pet owners are wondering what social distancing and the coronavirus disease means for their pets: dogs, cats, small animals, etc. Since these loveable creatures are under your protection, there's wonder about the spread of the virus to pets and vice versa.
Can pets - dogs included - spread the coronavirus?
We answer this question and more for you in this blog post.
Can dogs get the coronavirus (COVID-19)?
In March 2020, at the very start of the pandemic, we shared an informational blog post covering the subject as we all were keeping save in quarantine at home. In that blog post, we explained, "According to the World Health Organization (WHO), "While there has been one instance of a dog being infected in Hong Kong, to date, there is no evidence that a dog, cat or any pet can transmit COVID-19. COVID-19 is mainly spread through droplets produced when an infected person coughs, sneezes, or speaks. To protect yourself, clean your hands frequently and thoroughly. WHO continues to monitor the latest research on this and other COVID-19 topics and will update as new findings are available."
Since then, a few more cases of pets contracting the coronavirus have been shared, although it's explained to be a different strain of the virus. It's important to remember that COVID-19 is a variant of other coronaviruses known.
As the World Organization for Animal Health stated in their COVID-19 website Q&A, "COVID-19 is the disease caused by a coronavirus (CoV) named SARS-CoV-2. They are called coronaviruses because of their characteristic 'corona' (crown) of spike proteins which surround their lipid envelope. Coronavirus infections are common in both animals and humans, and some strains of coronaviruses are zoonotic, meaning they can be transmitted between animals and humans."
Can dogs (pets) spread COVID-19?
That last sentence of the passage from the World Organization for Animal Health (WOAH) is a little alarming. They say the coronavirus "can be transmitted between animals and humans" but as it stands, the evidence for the airborne transmission and contact tracing between animals and humans is unsubstantial. This is a bit of information that has not changed despite the World Organization for Animal Health updating their Q&A just in January 2021.
"The current pandemic is being sustained through human-to-human transmission of SARS-CoV-2," WOAH answers. "Current evidence suggests that SARS-CoV-2 emerged from an animal source. Genetic sequence data reveals that the closest known relative of SARS-CoV-2 is a coronavirus circulating in Rhinolophus bat (Horseshoe Bat) populations. However, to date, there is not enough scientific evidence to identify the source of SARS-CoV-2 or to explain the original route of transmission to humans, which may have involved an intermediate host."
But we're not in a position to be disarmed by this information. Why?
Because despite WOAH's information being referenced by the Centers For Disease Control and Prevention (CDC) on their website updates, the CDC's recommended pet precautions includes the following*.
It appears that the virus that causes COVID-19 can spread from people to animals in some situations.

Treat pets as you would other human family members – do not let pets interact with people outside the household.

If a person inside the household becomes sick, isolate that person from everyone else, including pets.
*The CDC's last update on this is from January 20, 2021.
Can you give your dog (pet) the virus?
Again, the available information is inconclusive (globally; not just in the United States) for the spread of the virus from human to types of animals and vice versa but it's best to play it safe! After all, it's a huge fear to have your forever friend cross the rainbow bridge sooner than expected let alone at all.
If you are experiencing symptoms of COVID-19 - cough, fever, trouble breathing, etc. - there is risk of infection to household pets. It's important as a pet owner to have a plan in place even with mild symptoms. If a COVID-19 test confirms you are positive for the virus, ensure that there's a safe place for your dog to prevent close contact with you.
What can you do to avoid virus spreads?
To avoid the spread of the virus, be sure to wear a face mask (or face covering) when near others who are not from your household and also wear a face mask where required in public areas. Follow the CDC and health experts for updates on face mask advisories and make sure sanitizer and sanitation products (counter-cleaning wipes) are on your list of groceries to get.
Word of Caution
The potential of COVID-19 spread has amped up our use of sanitation products in the U.S. It's important to be mindful of surfaces your dogs reach as these products contain chemicals that are harmful to your dog's health. Keep your pets away from wet countertops and other surfaces where sanitizers (hand sanitizer, counter cleaner, aerosols, etc.) are present for disinfection. They should not touch surfaces until the chemical liquids have evaporated.
For the protection of your fur baby, have plans prepared including a lite evacuation plan should you find your dog up against hazards like the COVID or cleaning products. If your dog happens to ingest hand sanitizer or any other cleaning products, best way to go is the veterinarian immediately. A visit to the emergency animal hospital is necessary for protection from poisoning.
What does COVID-19 mean for dog walking?
You can still gear up your dog with their harness and leash for a walk, but it's advised to practice social distancing as asymptomatic cases do occur. Follow the basics:
Maintain 6 ft+ in social distancing with others (including dogs) outside of your household

Avoid dog parks and other areas with crowds

Keep physical distance between your dog with other people to avoid risk of being in contact with an infected person

Wear a face mask or face covering to prevent the spread of the coronavirus disease
While the pandemic feels limiting, your access to quality time and walks with your dog is not. Go ahead and grab your dog's leash!
This is just a sampling of tips and informational posts we offer at Joyride Harness. You can find more content including tips and tricks and how-tos for caring for your dog on our blog in this section.
Share this post