Blind Dog & Her Dad Go On 1,100-Mile Hike On Florida Trail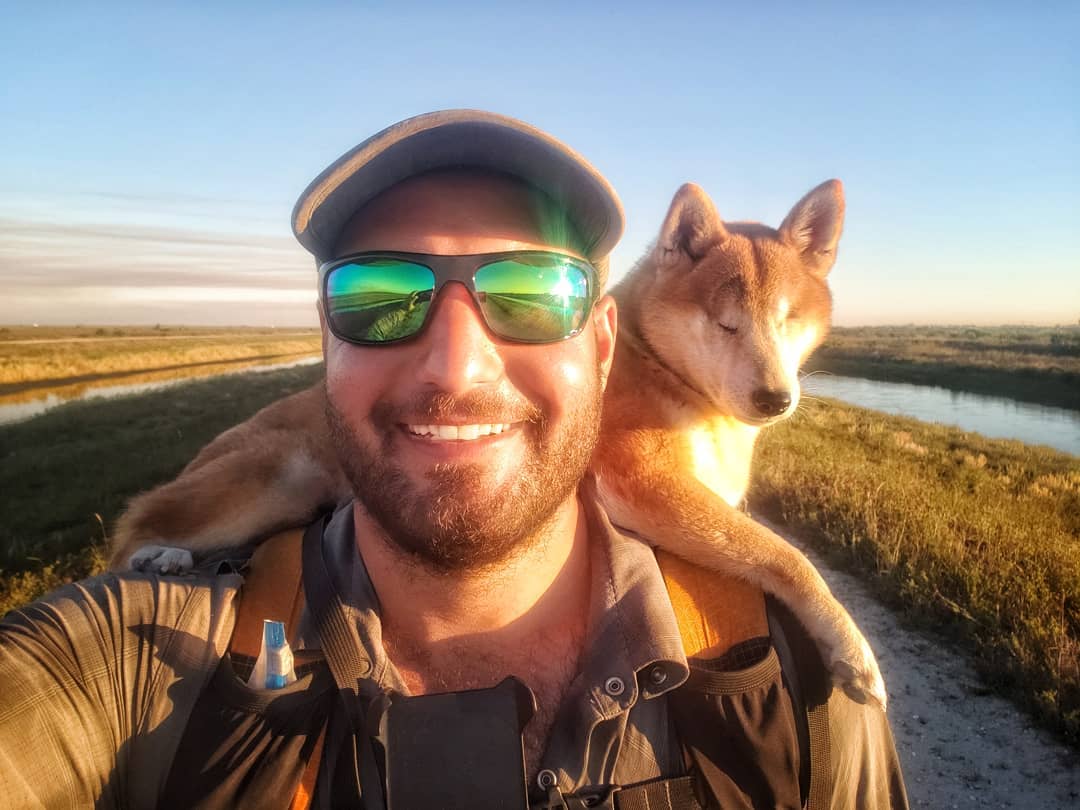 Kyle Rohrig gets an unofficial Best Dog Dad of the Year from Pug Life Harness for this heartwarming story about him and his dog.
Recently, Kyle and his Shiba Inu named Katana went viral for their memorable adventure together that proved to be an outstanding reflection of love and patience. 
You see Kyle and Katana are a team of experienced hikers. They've walked a 2,200-mile trip on the Appalachian Trail. Halfway through their 2,650-mile hike on the Pacific Crest Trail, Katana's vision began to fade as glaucoma took hold of her left eye thus clouding her vision.
They left their adventure early so that Katana could have surgery, but less than two years later, Katana's vision in her right eye was gone. Shortly after, she'd lose her ability to see entirely. 
Rohrig was determined to continue their adventures. The thought of his fur baby spending her days away at home didn't sit well, so once Katana was comfortable in her blindness, the two set off for the 1,100-mile Florida Trail in January.
For 72 days, the inseparable duo endured a mostly flat trail but were faced with the wetness and muddiness the Florida Trail offered. In an interview with The Dodo, Rohrig shared that there were even times he was up to his waist in water. 
Katana hiked on her own for the most part, but when things got rough, Dog Dad Kyle Rohrig would hoist her over his shoulders and backpack in a way that was comfortable. He would position her in a way similar to how Katana would sleep on the couch at home. 
Despite needing assistance at times, Katana would learn the trails she was walking on and sometimes walked ahead of Rohrig. 
Rohrig in a touching statement with The Dodo shared, "It was emotional seeing her do so well - as if nothing had changed since our nostalgic days when first getting into long-distance hiking."
We congratulate Katana for overcoming the unexpected and living her best life with Dog Dad Kyle Rohrig! Such a beautiful story from an inspirational pup. If you have a story about you and your dog that warms your heart, feel free to share it with us using this form. Submissions have a chance at being featured on our blog!
Share this post