Best Dog Harness for Pekingeses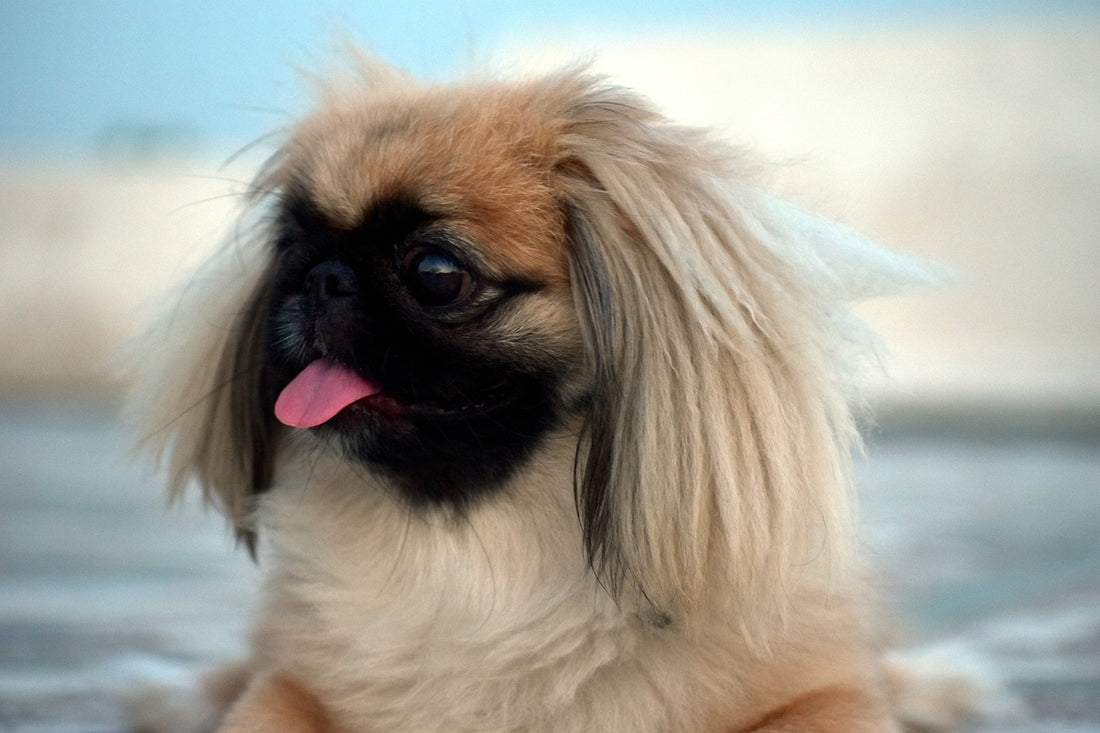 If you're the new owner of a Pekingese dog, or you just want to find a harness that keeps your dog safe during walks, look no further. Read on to learn about the best harness options for Pekingeses.
About Pekingese Dogs 
Pekingese dogs are loyal, loving, and energetic. They're curious and like to accompany their humans on rides in the car or walks around the neighborhood. They're small in size, and they can be trained to walk on a leash pretty easily.
For added safety during walks, Pekingese dog owners might choose a high-quality, fitted harness over a simple collar and leash.
Best Harnesses for Pekingese 
Joyride Harnesses are ideal for Pekingese dogs in the following ways:
Our harnesses are designed to prevent pulling or chaffing around your dog's neck.

Our harnesses are designed so that they can still be worn comfortably with a collar.

Joyride Harnesses are machine washable.

They're compatible with the 2-1 Leash & Seatbelt combo for car rides.

They're lightweight yet high-quality and durable.

They're padded, breathable, and have reflective straps for visibility.
Take a look at what some of our satisfied customers have had to say about using Joyride Harnesses for their Pekingeses.
"The Perfect Solution to a Long-Standing Problem"
⭐⭐⭐⭐⭐ Donna M.
 The Joyride Harness is the perfect solution to a long-standing problem - an easy on, easy off, no hassle design a senior citizen can use without a lot of bending or getting on the floor, It fits the body of a Pekingese who had been a master at escaping from other harnesses and eliminates the stress on the neck that comes with using a collar because we couldn't keep a harness on him. I couldn't be more thrilled. Am ordering a second one for our other dog. Thank you.
"My Old Pekingese Loves This Harness!"
⭐⭐⭐⭐⭐Vicki D.
My old and arthritic Pekinese, Cindy Lou, loves this harness. It was becoming impossible to get her into her old X style harness. I think the problem was it hurt her front legs when she tried to get into it. This harness goes over her head so easily that it is no longer a struggle to get her to go for a walk. This is greatly improving her quality of life. I couldn't be happier.
"A Comfortable, Good-Looking, Quality Harness"
⭐⭐⭐⭐⭐ Ingrid D.
Our little fur babies look great in their new harnesses. As advertised, they are easy to get on and off, quality construction, and the handle on the top is fun to use. Both dogs (Pekingese & Yorkie Poo) seem to be comfortable in their new harnesses. Recommend the Joyride harness to anyone with a dog of any size looking for a comfortable, good-looking, quality harness.
"The Harness is Awesome"
⭐⭐⭐⭐⭐Linda D.
The harness is awesome. Very easy to put. I purchase the small being I have a Pekingese and it fits beautifully. The only thing I don't like is the size of the metal loops. They're huge, like they are the same ones used on the larger-size harnesses. They kind of overpower the whole look of the small harness. I think smaller ones should be used, it would make it look more appealing.
"It's a Joy Walking a Rainbow of Harness"
⭐⭐⭐⭐⭐Dawn S.
 Solid harness that fits all of my pups perfectly. 1 Pekingese, 1 Pomeranian, 1 Toy Poodle, and 3 Miniature Poodles can't be wrong! Sized Extra Small and Small - the chest strap makes the fit perfect. Not only that, with all 6 pups being color coded with clothes, food bowls, and leashes, It's a joy walking a rainbow of harnesses - with confidence and safety. Thank you Joyride!
-----
Visit Joyride Harness to find the last harness you'll ever have to buy. Our harnesses come in a variety of sizes and designs, so we're sure you'll find something you and your dog love.
Share this post