Best Dog Harness for Malteses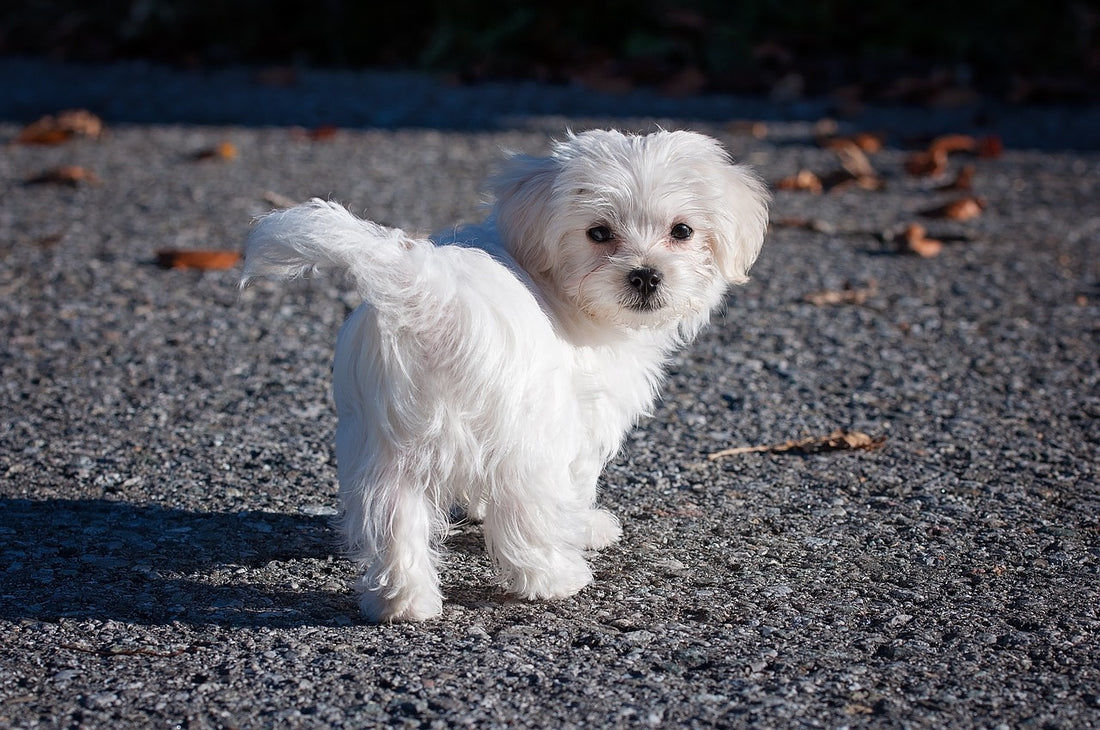 Malteses are small yet energetic dogs, which makes them ideal for families with children. They're friendly and affectionate, highly playful, and they learn quickly. Because of this, they're a popular dog breed for individuals and families looking for a pet that truly wants to interact with them.

Like many dogs, Malteses need attention and care. They love going for walks and exploring the area they're in. For this reason, Maltese owners need to have a comfortable, durable harness they can use to keep their curious friend safe.
What Makes Joyride Harness Great for Malteses? 
Because Malteses are small dogs, pulling on a harness or leash isn't usually something their owners struggle with. However, there are several other things that make Joyride Harnesses a great choice for Malteses.
Joyride Harnesses are designed to keep pressure off your dog's neck during walks. This prevents choking, chaffing, or injury to the neck.

Joyride Harnesses are machine washable.

The right size harness limit's a Maltese's chances of slipping the harness and escaping.

A Maltese can still wear a collar with his or her Joyride Harness.

Joyride Harnesses can be combined with a 2-1 leash and seatbelt combination for safe trips in the car.

Joyride Harnesses are durable and made with high-quality materials.

Joyride Harnesses have several ring attachments that make leashing the dog simple.

Joyride Harnesses are breathable, padded, and reflective for your dog's safety and comfort.
The Best Maltese Harness
Many of our customers bought a Joyride Harness for their Malteses, and here's a small selection of the reviews we've received from Maltese owners.

"Bukka, Our Maltese, LOVES His New Joyride"
⭐⭐⭐⭐⭐Dino R.
Other than an initial shipping issue...you had the wrong address because my autofill put an extra address on the shipping label...my fault...it was a GREAT experience. Your staff solved the bad address issue. Our one-year-old Maltese, Bukka, really loves his new Joyride.
"Finally, a Harness that Won't Hurt My Dog's Neck."
⭐⭐⭐⭐⭐Michele
Finally, a harness that fits my dog and won't hurt her neck! I'm so happy with the fit! She is a 7lb. Maltese and I got an XS. Great product!
"Joyride Has the Perfect Harness for My Shih Tzu/Maltese Mix"
⭐⭐⭐⭐⭐Donna S.
The small fits my 18-pound Shih Tzu / Maltese mix well. I chose the red with white hearts.
"The Red Hearts is Adorable on Jasmine!" 
⭐⭐⭐⭐⭐Kate P.
The red hearts harness is just adorable on my Jasmine. She's 21 lbs and a bit chubby for a Jack Russell / Maltese so I started with a Medium but couldn't adjust the straps to be small enough. A small works very well and I did need to tie the belly strap in place because the buckle doesn't hold the strap where I set it.
"This Joyride Harness Fits Amazingly Well!"
⭐⭐⭐⭐⭐AJ S.
Benji is 7 lbs of pure Morkie (Maltese/Yorkie) joy! I love how the XS Joyride Harness fits him and keeps him secure on his leash. Sometimes it is very difficult to get harnesses to fit my little guy, but the Joyride Harness was adjustable and fits him amazingly well!! Thanks so much, AJ Steele
---
Joyride Harness works hard to provide harnesses that are appropriate for all dog breeds. Measure your Maltese carefully so that you can match the dog's size with the right harness. 
Share this post