Batman Saves Animals From Euthanasia at Shelters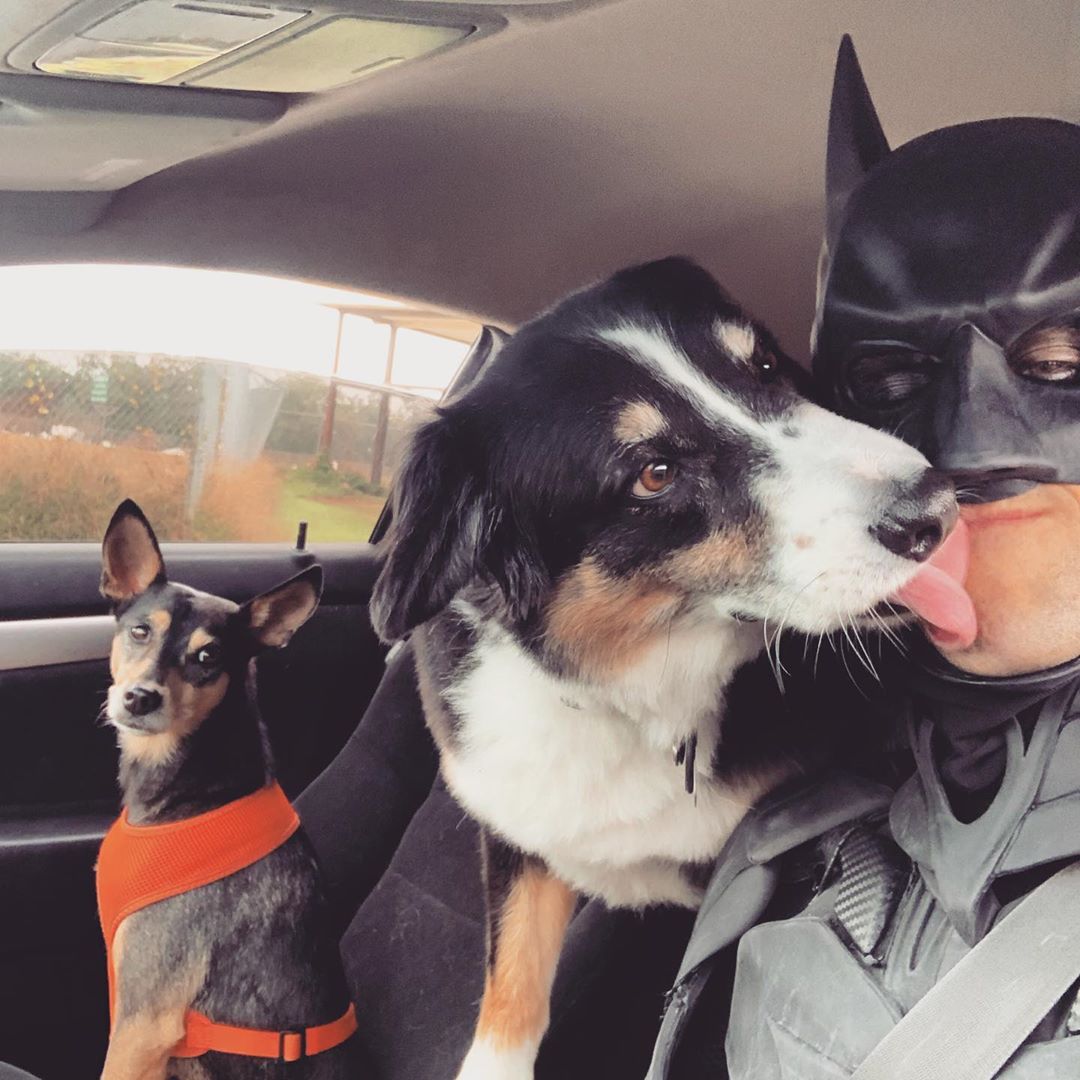 He's the hero that Gotham deserves.
He's the hero that fur babies deserve.
His name? Batman.
Okay, okay. Not the real Batman but the man behind the mask is paying it forward to the real world and making a difference for the lives of doggos. 
Chris Van Dorn is the man behind Batman4Paws, a non-profit dedicated to helping rescue pets in need of assistance. Inspired by his love of Batman: The Animated Series, Chris saves the day for pets at risk of euthanization in and around Orlando, Florida.
In his interview with TODAY, Chris shared, "I liked that Batman was mysterious and stood for a symbol that was incorruptible and stood for good. I really admired that. That's what I wanted Batman4Paws to be: something that's there just to be good. To try to do the best you can and stay true to the path."
While dressed in the caped crusader uniform that's packed with treats to help dogs warm up to him, Chris drives to different shelters in his Honda Accord to help not only dogs, but any pets whose lives are in danger. He then connects the rescues with safe havens, foster homes, and even forever homes. 
Even more adorable is now his own dog named Mr. Boots is now his partner in heroism. According to TODAY, Mr. Boots passed a dog therapy test and now dresses as sidekick Robin. Together, the two attend and volunteer at adoption events and they plan on visiting hospital patients to boost morale.
Prior to Batman4Paws, Chris volunteered with Pilots N Paws while earning his pilot's license. It proved to be a heartwarming experience as on one occasion, Chris helped transport a pregnant dog who gave birth shortly afterwards. 
In the future, Chris hopes to have a plan of his own to continue transport as Batman on a broadened scope of assistance. Until then, he maintains his day job while paying it forward for these animals in need. Our hats go off to you, Chris - a true hero! 
Photos via https://batman4paws.org/.
Share this post