An Introduction to Walking with the Pug Life Harness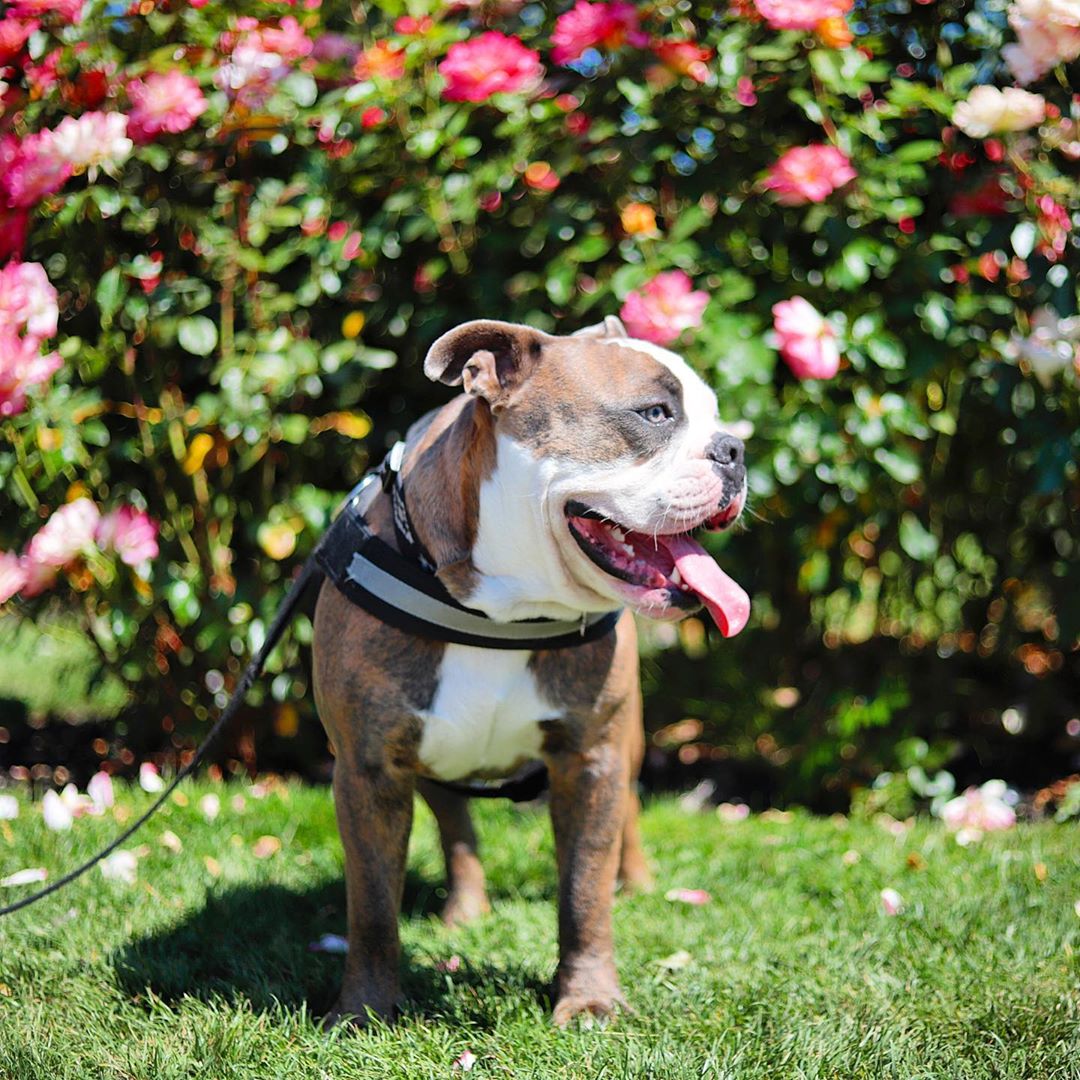 (Image: neotheoldeenglishbulldog)
Welcome to the world of Pug Life Harness!
If you're finding yourself on this post, you may have a few questions regarding our harnesses that include the following:
How easy is the Pug Life Harness to use?

How do you put on the Pug Life Harness?

Is Pug Life Harness dog trainer approved?

How do I know I'm picking the right size for my dog?
We're here to guide you through those questions and then some. 
How Easy Is It To Use?
One of the top comments we receive in customer submitted reviews is regarding the ease of use. With the design and make of the harness, dog parents can simply pull the harness over their dog's head, and make adjustments to the front and belly straps as needed. 
After you make the first set of adjustments to fit your dog's body, it's even breezier from there because it then only requires on and off by means of the buckle. 
How Do You Put On The Pug Life Harness?
The buckle strap placement secures beneath the chest, behind the front legs of your dog. The other loop - velcro strap - goes over your dog's head and adjusts in front of the chest as needed. For better visual reference, here's a great review from Karl Parker and his fur baby named Riley. 
Is Pug Life Harness Trainer Approved?
Yes! We've had a number of dog trainers and dog behaviorists approve the Pug Life Harness. One of them being Mark McGee from A Big Dog House. Mark shared with us this awesome video review of the Pug Life Harness. 
"Once the reflective chest strap is adjusted to the correct size for the dogs head to fit int, it really is an easy "over under" process to fit the animal to be walked in a matter of seconds. It is important to note that the torso strap be snug as it is the component that the device utilizes to "correct" when the dog is pulling on leash." - Mark McGee, Read the Full Interview Here
Which Size Harness Do I Pick?
The key to the Pug Life Harness is to make sure you get the most precise fit for your dog. We have two size charts available for your reference as you decide which size harness to get for your fur baby: one based on girth measurements and another based on weight. The weight chart is recommended as a general reference point whereas the girth chart is more accurate for dogs with unique body shapes (e.g. Boston Terriers, Bulldogs, etc). 
We recommend bookmarking this page or the size chart page located here: CLICK HERE
Additionally, we're spotlighting different breeds of dogs and customer submitted reviews from their owners which can be found under the 'Harness Info & Updates' section of our blog. Here are the breeds we've shared so far, but please note that the absence of a breed does not mean the Pug Life Harness does not work for them. We're getting to them!
This is a growing list of review roundups for different breeds and we'll continue to add more to the Harness Info & Updates section. Until then, we have a support team available and more customer submitted reviews on this page should you need any more details on the harness for your fur baby.
(Image: mcgeek9lover)
What questions do you have for Pug Life Harness? Leave a comment below!
Share this post