After a Life of Abuse, Dog Courageously Joins K-9 Team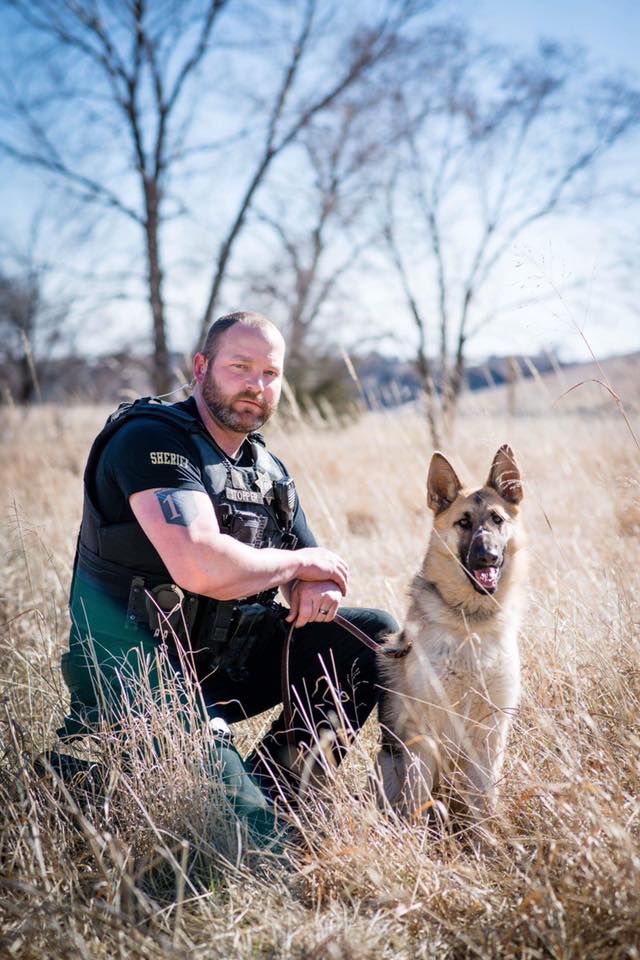 In October of 2018, Junction City/Geary County Animal Shelter took to Facebook out of concern over a dog in their care. The post read as follows:
*THE SHELTER SEES THE SCARRING AND BODY CONDITION. We are simply trying to get answers and locate an potential owner. Please, owner related comments only.
I was found running loose by A&W and I would love to find my family.
If you know anything about me or my family please contact us at 785-238-1259
*Not available for adoption*
They followed up in the comments noting that they had strong reasoning to connect with the owners of the unfortunate pup. Because of the scarring and general condition of the dog's body, it was clear the dog had experienced trauma and the shelter was doing everything possible to get answers. During this time, the shelter staff took it upon themselves to give the dog a name: Nova.
Little did Nova know that she was about to embark on a new, happier and more comfortable chapter of her life.
"On March 19, less than 6 months after being abandoned, Nova and her scarred nose were certified in narcotics detection and tracking through the Heart of America Police Dog Association with Geary County Sheriff's Department Lt. Justin Stopper, her handler," the shelter shared on Facebook. "It's a journey that took her less than four months to achieve. It also happened to be Stopper's birthday."
Around the same time Nova was taken in, the Geary County Sheriff's Department was discussing adding a second dog to the team for that purpose. The stars were aligned for those in this story. Nova is now working closely with Lt. Justin Stopper and her future has never been so bright!
You can read the full story of Nova and Lt. Justin Stopper's journey as well as see more of their photos on the original Facebook post: Click Here
Share this post