A Brief History of Assistance Dogs & Their Role in Helping People For Centuries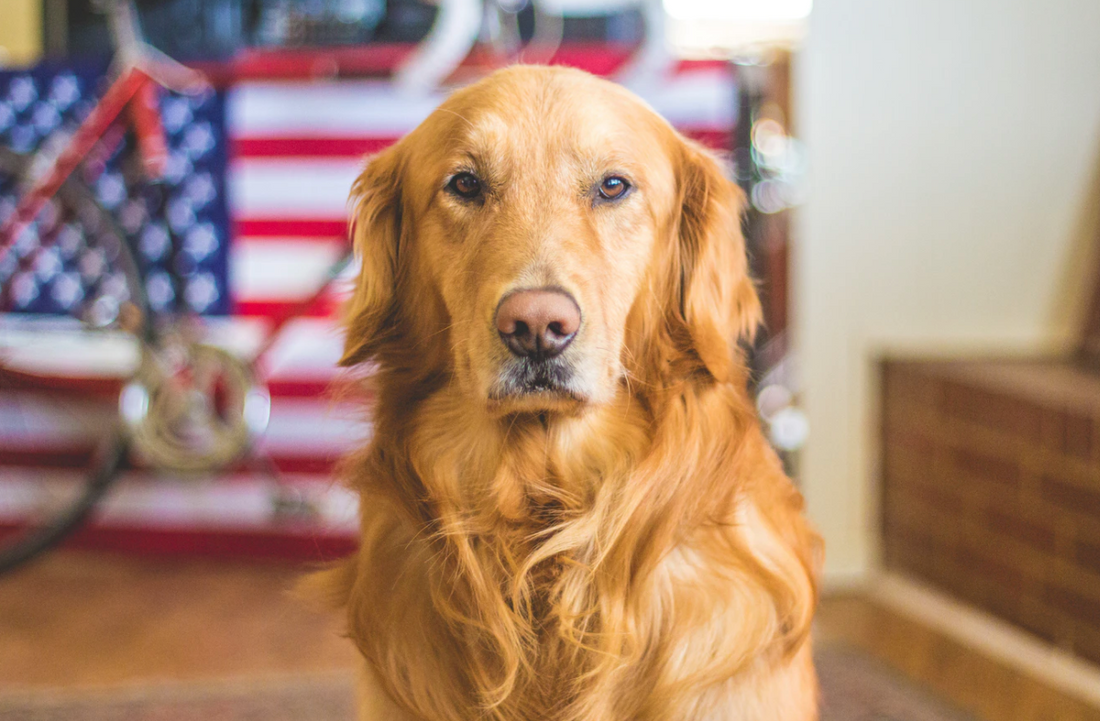 If you were asked to name a being that could offer unconditional love and still amaze with more displays of unconditional love, you would more than likely answer: dog. Assistance dogs, service dogs, therapy dogs, and guide dogs all have been incredible companions to their handlers as well as their human partners to an impressive degree.
The human partner an assistance dog is matched to encompasses so many demographics including wounded soldiers, disabled individuals, those experience post traumatic stress disorder and more. How did these canine companions come to be? 
The History of Service Dogs and Assistance Dogs
Relationships with man's best friend have stood the test of time. With prehistoric origins, humans domesticated wolves who would eventually become our modern-day canine companions. In a way, dogs have always enhanced the quality of life for humans, but assistance dogs brought - and continue to bring - quality of life to countless individuals globally.
It started with guide dogs for the blind in the early 1750s. In a Parisian hospital for the blind, Les Quinze-Vingts, guide dogs were trained to assist the blind making them the first school with a training program for these pooches.

According to History.com, "Several decades later, a blind Austrian man named Josef Reisinger trained a spitz and later a poodle so well that others thought he was faking his disability. Another Austrian, Johann Wilhelm Klein, founder of the Institute for the Training of the Blind in Vienna, published one of the first manuals for coaching guide dogs in 1819. He recommended poodles and shepherds as the breeds most suited to the task and advocated the use of a special harness paired with a pole."
The Modern Service Dog
Assistance dogs maintained roles as guide dogs and even companions on the front lines, that eventually opened up a wider range of disabilities that they could help with. It wasn't until the 1990s and 2000s that this range opened up, leading to service dogs trained to detect an oncoming seizure, mobility dogs, emotional support dogs, and more.
According to Pawsitivity Service Dogs, "Originally the ADA originally stated that service animals could be any species, so people in wheelchairs sometimes used monkeys for picking up dropped objects and such. The Americans with Disabilities Act has since tightened their regulations, and the law now states that "only dogs can qualify as service animals."
Can my pet dog be considered an emotional support dog?
Emotional support animals, as explained by Pawsitivity Service Dogs, are limited to dogs. The ADA, however, does not specify dog breeds that qualify so any dog is eligible to be certified as a service dog. Their general requirements are as follows:
A person is eligible for a service dog if they have a physical, emotional or mental disability

A service dog must be well mannered at all times

A service dog must be trained to perform specific tasks that aid in a disability

If it is not obvious what service the dog provides, the handler must be willing to answer two questions about their service dog. Optionally, it can help for service dogs to be clearly identified with accessories.
While there are no restrictions on dog breeds for assistance dogs, there are sometimes exceptions depending on how the dog is expected to assist their human partner. For example, WebMD explains that for seizure alert dogs, "Breeds with this ability included Golden Retriever, Standard Poodle, German Shepherd, Akita, Rough Collie, Rottweiler, Cairn Terrier, Great Pyrenees, and one mixed breed dog. Dogs acquired this ability after about one month with the family -- generally with the first seizure the dog witnessed."
In other words, the act of dogs alerting in this scenario is natural. According to American Kennel Club (AKC), "seizure response dogs do not alert to oncoming seizures. Seizure alert dogs and seizure response dogs are not the same thing. That said, a dog can be both a seizure alert and seizure response dog. Dogs cannot be trained to alert to oncoming seizures. Those dogs that do alert their owners or other caretakers do so naturally. It is currently unknown exactly what these dogs are detecting and how to train them to start or continue the behavior."
This is just a sampling of tips and informational posts we offer at Joyride Harness. You can find more content including tips and tricks and how-tos for caring for your dog on our blog in this section.
Share this post